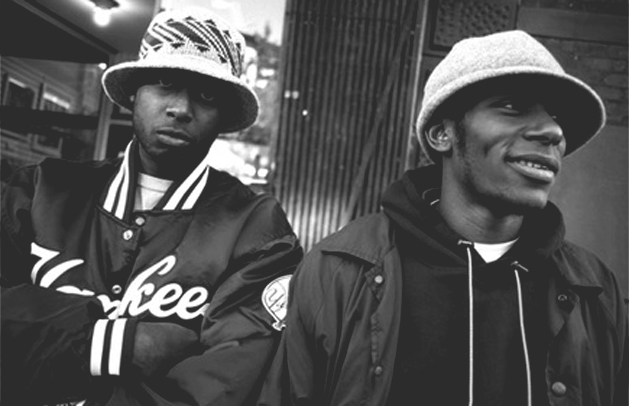 Happy #ThrowbackThursday!
Over at TSS, we're constantly trying to figure out a few ways to bring you guys music with a cool twist. So rejoice, selfie lovers, your junior high school bathroom mirror pics aren't the only thing that's getting thrown back! Every Thursday, we're going to post a song from the previous decades that was a smash hit and hopefully, some new light will be shed on some old classics. Enjoy!
Originally, the name Black Star refers to a ship company started in the early twentieth century by a certain Marcus Garvey, with the aim of bringing former slaves back to Africa. However, hip hop moguls Talib Kweli and Mos Def, known for their thought provoking pan-Africanist lyrics during a time when hip hop focused on women guns and glory, hijacked the Black Star name and formed one of the most epic duos of all time. The two ruled the more philosophical, metaphysical side of hip hop for the better part of the 2000's and are known for their advocation of reuniting black culture.
One of their most legendary songs, Thieves in the Night, discusses issues plaguing black culture during the rule of Nas and Jay Z. Glorification of violence, material possessions, and drugs were dominating hip hop and subjection of black Americans to white culture ran rampant. The Law of the Bluest Eye, a novel by Toni Morrison, discussed how society has forced its lower ranks and in particular black people into believing they were inferior and therefore subjected them to an eternal cycle of poverty and inferiority. This book has a major theme in the fascinating song we're hitting you guys with today – take a listen…
Rap Geniusing the song is totally a good idea.
"Follow" ARTIST: | Facebook
Comments
comments