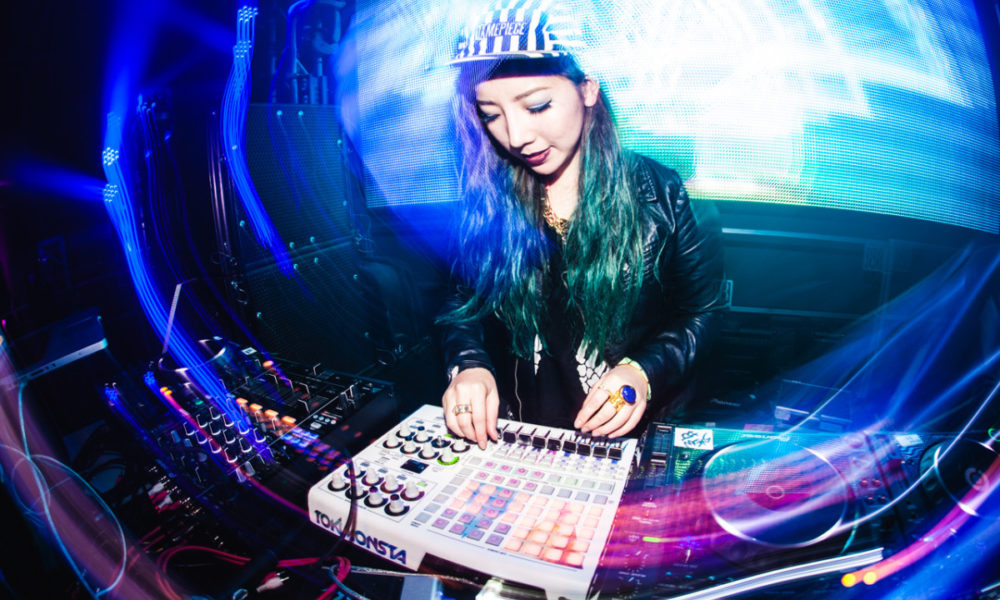 One of the leading female producers in EDM, TOKiMONSTA is simply amazing. The LA based producer not only produces some of the finest electronic productions, but she also fought and beat a potentially fatal brain disorder just a year ago. She is playing Lights All Night her first time so let's take a look at this talented artist.
Her music has been described as psychedelic hip-hop, but to me it sounds like new age Electronica. Her beats sound similar to another artist that has actually played at LAN: Bonobo. She's very good at using many different sounds and percussion and working her magic on a song.
Another impressive thing about TOKi is the fact that she was diagnosed with a rare brain disorder called Moyamoya. Basically blood from her brain was going through veins that aren't your arteries so they can't handle the blood flow. This resulted in her having to make the decision to have surgery or risk dying. She had to do 2 brain surgeries and had to go through an intensive rehabilitation that made it the most challenging part of her life. Even worse, she had lost the ability to create and even comprehend music. This was from January 2016-March but she persevered and was able to finish her 3rd album and play at festivals again.
Below are the 5 tracks you should check out from hers. Her latest album, Luna Rogue, consists of the track Rose's Thorn. Then you've got the next rack, Steal My Attention which uses different vocal samples and great sound design. Probably my favorite of hers is her Lo-Fi inspired tune Gamble. She has teamed up with rapper Anderson .Paak but also collabed with KRANE for Put It Down. Then you can finish off with her collab album with Gavin Turek Hemisphere.
"Follow" TOKiMONSTA: | Facebook | Twitter | Soundcloud |
Comments
comments