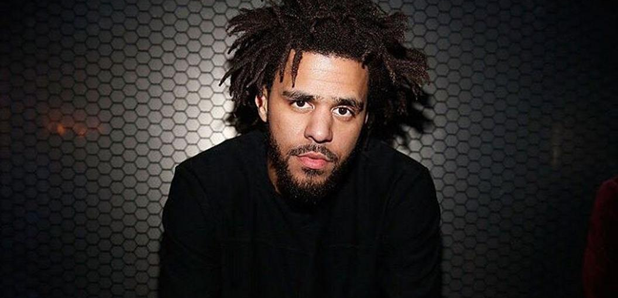 Riding the train home after the first day of The Meadows Music and Art Festival, bagel and coffee eagerly devoured, I find myself still bathing in the warm post festival glow. The Queens based festival was quite different than others I've attended in the city, and with all festivals being held for the first time, began with apprehension of festival goers as they became accustomed to the grounds.
Scheduling talent across four medium sized stages placed equal distance from each other in a circle around Citi Park, provided attendees with the ease to travel stage to stage. With this ease came a consistent fluctuating crowd base for every artist, with most of the day shows waxing and waning as much as three times as crowds found their groove in the early afternoon hours. Food and drink amenities were placed in key locations around the outside of the venue, removing the clutter of lines from interweaving into the crowds. This came as a breath of fresh air and the perfect way to take a breather in-between different set times. Though first notions of the festival map worried me that the event would be constructed, The Meadows proved to be easily navigable and comfortable in its layout and design.
Hosting a two day festival for the first time usually requires some serious talent on the bill in order to build that consist attendee base, and in this The Meadows was fruitful. Representing a variety of acts an genres mixed between the stages, there was a taste of everything for all music-lovers.
With the announcement of fan-favorite, The Weeknd, canceling his headlining performance due to a scheduling conflict with Saturday Night Live, many day one attendees seemed a little disheartened. The Meadows in anticipation of this possibility, added one such artist to counteract this loss. Hometown hero and platinum hip-hop poet, J.Cole. This change in headliner led to excited murmurs throughout the day and seemed to coheres any disgruntled attendees.
Kamasi Washington and Chromeo stood out as two of the initial artists to really get the crowds to connect, with two very different styles of music lending to the perfect transition with the sun beginning to set on Citi Park. The high energy displayed by both groups began to electrify the crowd, with many a hand raised in praise. Kamasi delivered croons from his saxophone and support from a talented musical arrangement, while Chromeo played favorites opening with Night By Night, Bonafied Lovin, Hot Mess, and Of Course. All the while, speaking out to New York through their signature high pitched speakerbox.
One such act that was truly impressive, owning her spot as pre-headliner on the main stage and garnering one of the larger festival crowds for the day was British Columbian native, Grimes. A grunge rock, electro-fueled rollercoaster, filled with gyrating hips and lip split singing, Grimes brought a set pleasant set diversity. With amusing personal anecdotes interlaced between tunes laced with scream-sung lyrics.
Making a quick stop to take in the intro to enigmatic producer ZHU's side stage performance, I was pleased to see his accompaniment of both a bass and saxophone, taking his rendition of the American Anthem to new heights. A sound designed somewhere between a medieval Gregorian Chant and disco deep house, lent to a quickly packed crowd around the small stage for the first time that day. All the while, people began migrating to the last two scheduled acts of the night, Pretty Lights and J.Cole.
J. Cole proved that his late addition to the lineup was nothing short of perfect, opening with Fire Squad and delivering multiple hits from his album Forest Hills Drive backed by a live band and surrounded by an immense crowd. With other hits including Wet Dreams, Work Out, Power Trip, and Crooked Smile, the crowd was giving nothing but love to its native rapper from start to finish. The set itself proved to be an intimate one as Cole delivered a personal anecdote prior to his playing G.O.M.D, showing his appreciation to be performing in Queens, and the love for his dedicated fan-base. J.Cole certainly stole the show on day one and set the stage wonderfully for a power-packed second day of music.
The last show of the night came in the form of electronic hip-hop composer, Pretty Lights, scheduled the same time as J.Cole on another stage. Though garnering a smaller crowd,there was no shortage of wild energy. One of the most active crowds of the weekend, the Pretty Lights fans danced and grooved to Derek Vincent Smith and his band as they intricately mixed favorites such as Hot Like Sauce, Let's Get Busy, and I Can See It In Your Face into lengthy jam sequences. The perfect wonder to a first day of The Meadows.
Exiting Citi Field, there was only two topics at the forefront of everyone's mind. Those came in the form of hip hop artists Chance the Rapper, and Kanye West. With lines of people waiting for West's merchandise stretching lengthily to the front gate, one can only imagine how packed day two of The Meadows will be with many attendees eagerly awaiting both his and Chance's performances
The Meadows Music and Art Festival: | Facebook | Twitter | Instagram |
Comments
comments