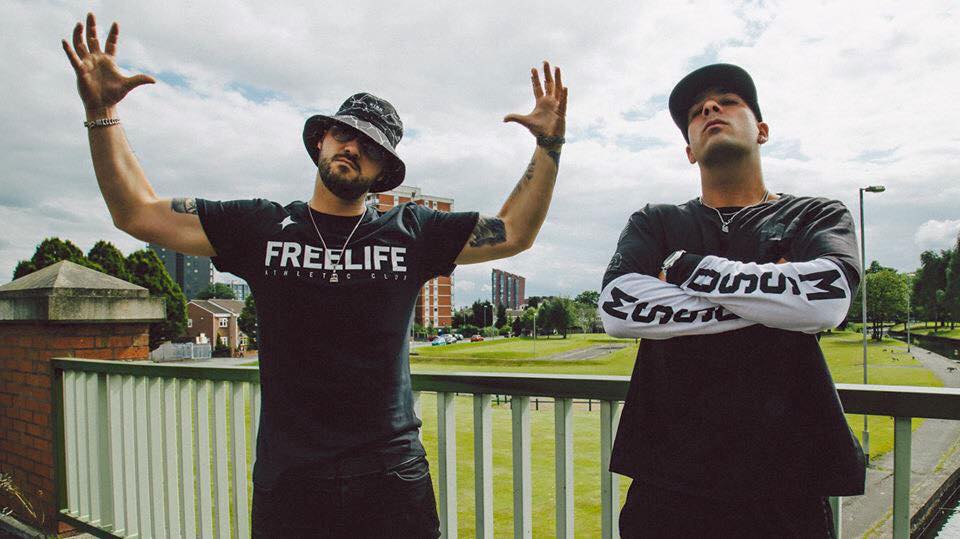 Virus Syndicate is probably a name that sounds familiar to many of you but you may not really know much about this British grime group. Virus Syndicate launched about a decade ago with founders Nika D and JSD and has seen various levels of success around the world. They have an ever-evolving lineup of others who they include in the group but the two founders have remained the front-men since the onset. They have seen the most success in their home country of Britain where the grime sound has remained a fixture of the UK's electronic music culture for years. Combining dubstep, grime, hip-hop, and bass, Virus Syndicate have carved themselves a niche in the scene. Today, celebrating a year since their last album, Nik Nagarkar, better known as Nika D, provided us with some insight into the group, his life growing up, and how he got involved with music and beyond.
Nik grew up in Manchester, England, an epicenter for music in England and even for the world. There is a lot of history in the city but not all of it is good. Drugs and alcohol have been a continued problem for the city and growing up Nik was swept into that life. When talking to him he admitted that in his teenage years he was cascaded into a lifestyle where drug use was regular and drinking was rampant. He let these things take control of him until he found an escape in music. Nik said other things like sports could have provided him with that escape but at the time, putting in the effort was not worth it as he was consumed by a darker lifestyle. "But with music, without any effort, I was better than everyone. This is easy," says Nagarkar. For Nik, he was able to get away from that life he had before and found his hidden talent early enough in life to be able to capitalize on it.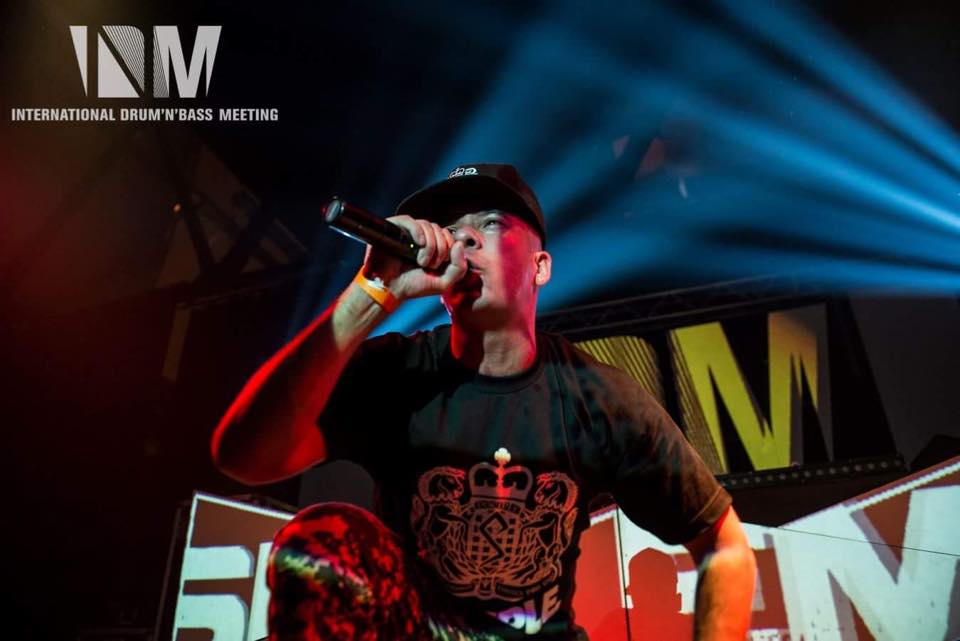 With his newfound talent in music Nik, met fellow band members JSD, DJ Mark One, and MC Goldfinger at a youth center in Manchester and the four began making music together. Virus Syndicate then saw gradual success as they began to become a more homegrown name out in the UK with their unique grime sound. Songs such as "Slow Down" and "Talk to Frank" helped really put them on the radar. Recently, some of their more well known songs come in the form of collabs with the likes of Eptic, SKiSM, Protohype, Borgore, and others. Their singles such as "RAGS" and "Venom" have especially been hits, even over in the States.
A year ago on what would be today (February, 29), Virus Syndicate released their fourth studio album Symptomatic which saw moderate success including charting on iTunes in six countries. After touring for much of last year after the album released, Virus Syndicate have finally returned to the producing game and released their first single of the year "B.A.D." last month. "So we made B.A.D. while on tour. We made the beat in Italy and then that same night we decided to throw it in our set. We just made the song and the crowd was singing along 'bad, bad, bad, bad,'" said Nagarkar. The song is a hybrid of trap, dubstep, and hip-hop and after a single listen it is no wonder the crowd was jamming to it so quickly.
During all of this Nik and JSD used their new musical platform to springboard themselves into the business world. They started their own record label, branding company, media company, and other ventures. The two saw success especially with their media business. Throughout Virus Syndicate's runs they created their own visuals for shows and other businesses saw these and wanted them to. So the two figured they could start a business around this and they have, outsourcing their visuals to other artists to use for their shows. In more recent ventures, Nik traveled to Africa to shoot a documentary. All-in-all Nik is doing what he does for the people. "What I want to build, is like a foundation for others to also be able to use as an escape, as I did," says Nagarkar.
Going forward musically speaking, one of Virus Syndicate's main goals is to increase their popularity in the states. When asked if he is bothered with not having the same success in the US as in the UK, Nik responded with resounding unhappiness, saying that it "bothers me a lot." He acknowledges the patches of success they have seen, especially on the west coast, but he really wants to build up their US fan base in 2017. To do that Nik said that Virus Syndicate has some things up their sleeves but are not at liberty to discuss yet, but we should be hearing something from them very soon.
After talking to Nik, it was with-out-a-doubt that this is a man who has given it all to get where he has gotten and deserves all the success that has come with it. Through his unwavering demeanor to his efforts to help the little guys, Nik has proven that he and Virus Syndicate are in the business for all the right reasons. Yes, he has some demons in his closet from the past, but who doesn't. Nik has fought his way to be where he and JSD have gotten to today and deserve the support of anyone who is willing to listen and who may enjoy their music. It will be exciting to see the next steps that these guys take to try to reach their goal of increasing their United States popularity, but from listening to Nik and hearing of all his successes thus far, it is hard to picture them not winning over the people of America. So be on the lookout for new ventures coming from Virus Syndicate and be sure to support these guys when it comes our way.
"Follow" Virus Syndicate: | Facebook | Twitter | Soundcloud |
Comments
comments