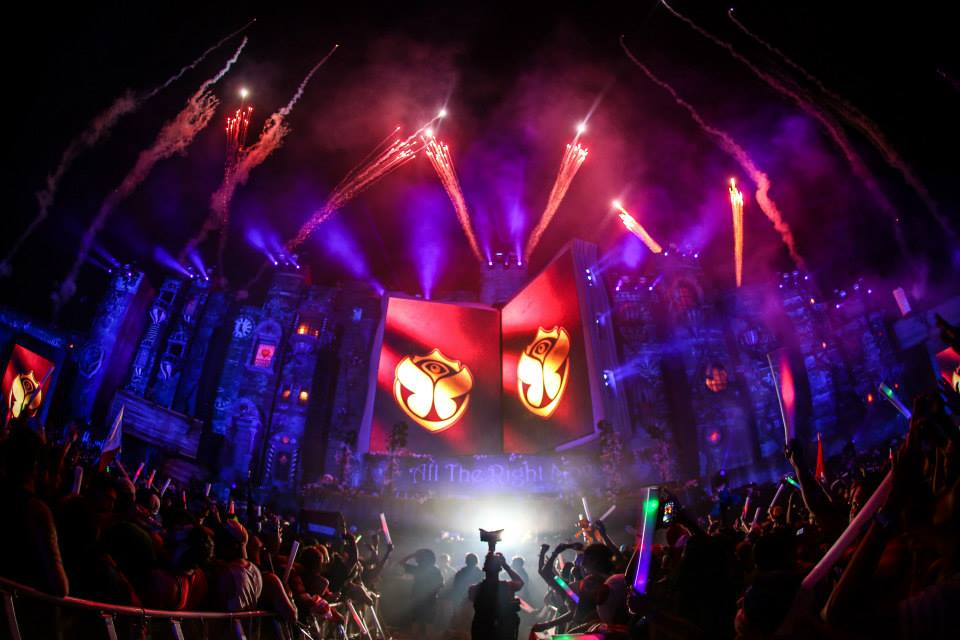 With TomorrowWorld only 9 days away, campers already have their hands tied going over their camping checklist and trying to make their perfect schedule for the weekend. We figured we could help make things a little easier be giving you our top 5 opening sets we can't wait to see!
Limited tickets still available at tickets.tomorrowworld.com
Paris Blohm

Photo by aLIVE Coverage
There is no better way to start off this year's chapter of TomorrowWorld than with Paris Blohm. He has been on quite the journey these past few years and it seems like we have been there every step of the way. We've been supporting Paris for quite some time now and couldn't be happier to see him opening at the Main Stage. He is guaranteed to take to take the early afternoon crowd on a 45 minute journey with a set that will include a heavy dose of progressive and electro!
Fresh off of rocking the stage at Electric Zoo and touring with Feed Me, Le Castle Vania will be making his return to TomorrowWorld! We were able to sit down with Le Castle Vania during Electric Zoo (check out that interview here!) when we first heard the news that he would be playing at the Main Stage opening day and closing out ATL Stage next Sunday night. Two sets in one festival weekend is a big deal, but it's even a bigger deal when it's taking place in your hometown! Since he is from Atlanta, you can be sure he won't be holding anything back and will definitely seize the opportunity of having two sets next weekend.
Photo by PEARCEY PROPER
Like Paris Blohm, Henry Fong will also be making his TomorrowWorld debut next weekend. The Florida native has had a real big year that started off with his homecoming at Ultra Miami which was also a first for him. Since then, Henry has been popping up at what seems to be every venue and festival lineup around the world! Even with such a hectic touring schedule, he has managed to release a bevy of originals, remixes and even a few mashups. We have a very good feeling Henry Fong going to make quite the first impression.
If you were able to take a listen to Valentino Khan's recent "In Khan We Trust" EP, that should be enough of a reason to catch his set next Saturday at the OWSLA stage. For those who don't know much about Valentino Khan, he has produced music for multi-platinum hip-hop artists such as T.I., Bruno Mars, Tyga and even co-produced "Bubble Butt"! Speaking of "Bubble Butt", he also recently did an exclusive mix for Diplo's BBC Radio 1 show, Diplo and Friends. He has been known for including a number of different genres in his sets so this is definitely a set you don't want to miss.
The Canadian duo known as Botnek will also be making their TomorrowWorld debut next weekend. These two were featured as one of TomorrowWorld's "Artists of Tomorrow" and for good reason. If their "Artists of Tomorrow" mix is going to be anything like their set at the Dim Mak vs. Smash The House stage next Saturday you better believe will be there for every second of it! We highly recommend Botnek's set if you're a big fan of bone-rattling electro and something we here at TSS can't seem to get enough of…BASS!
Comments
comments