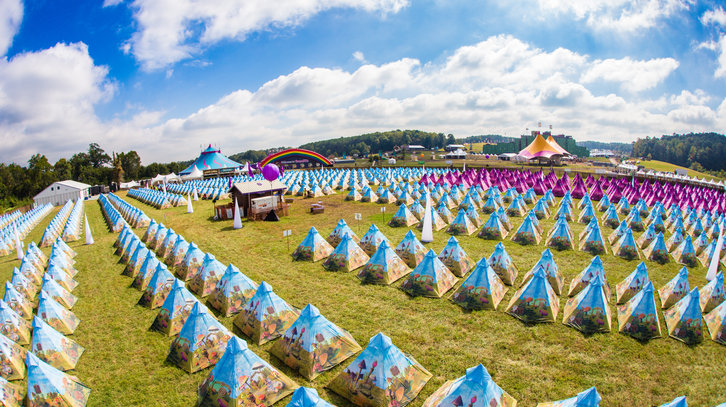 There are less than 2 weeks until gates open to Dreamville and we are all getting excited to make the journey! While some of you may be pioneers, others may need a hand getting ready for this excursion. Here's a list of 7 essential and affordable (let's face it, money is tight at the end of festival season) needs you all should be bringing to enjoy your stay in the world of tomorrow.
But before we get started, here's a pro tip: Travel lightly!
1. Utility Cart: $59.99
Some of you may be thinking "What?" Others already know, I'm right. The best way to describe the walk from the parking lot to Dreamville is "The Trail Of Tears" (go brush up on your history). You think it's going to be easy carrying ALL your needs to your tent spot?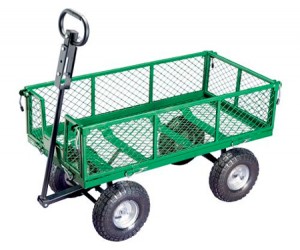 Think again. And while you're making two trips and starting off your weekend in a bad mood, I'll be taking my inexpensive cart and trotting to my site with a big smile on my face.
2. Baby Wipes: $3.94
Shower lines at camping fests with tens of thousands of people are annoying. Who has the time? I want to dance and be with friends and have fun. Plus we're basically modern day hippies anyways right? Dump the shower routine and stock up on a cheap box of baby wipes. Leaves you smelling fresh and feeling clean.
3. Dry Shampoo: $2.88
In conjunction with the baby wipes, grab some dry shampoo! Can't just give the body a quick cleaning, you gotta have that do feeling and smelling good too! Especially if you're going to be particitapting in the Dreamville Speed Dating. Not kidding that's actually happening.
4. Tent Light/Fan: $15.62
Another highly needed yet inexpensive tool you may not have thought of.
This 2 in 1 tent and light hooks right up to your tent and well…obviously lights up your tent and cools you off. Pretty self explanatory but not commonly realized that it's useful.
5. CamelBak:$24.95
Now, I know what you're thinking: "CamelBak? This is less of a camping need and more of a need during the festival." You're right, sort of. Dreamville closes at night. They don't sell food and drink 24/7. You have to be prepared to be thirsty at night (ayy) in case your supplies run low. I always keep a cheap knock off CamelBak in my tent for this reason (see link above).
6. Cooler WITH WHEELS: $24.99
I know most of you already have a cooler but does it have wheels? I bet not! Look back to item number one and it's reasoning. Same logistics apply here. And here's another pro tip: FREEZE YOUR BOTTLES OF WATER! It's going to get hot during the day and your water supply won't be as cold and refreshing as you think. Freeze some bottles so that they're good to go when you need them.
7. Booze!
It's not a 21+ festival for nothing! And in case you didn't know, alcohol inside festivals is outrageously over priced. That's why I suggest you stock up on what you can before you get to Chattahoochee Hills. And remember, make it plastic!
Upon check in, guests are allowed to enter DreamVille with a maximum the following:

* 1 x 12 pack of beers

* 1 x 750 ML of liquor OR a box of wine

Note: No glass is allowed inside of DreamVille!
There you have it Fam! 7 items that are cheap and must haves for the best Dreamville experience at TomorrowWorld. I know it's not everything you will need but it's definitely some. 12 days and counting! GET TICKETS HERE WHILE YOU CAN. Now someone do me a favor and cue the music!
Comments
comments