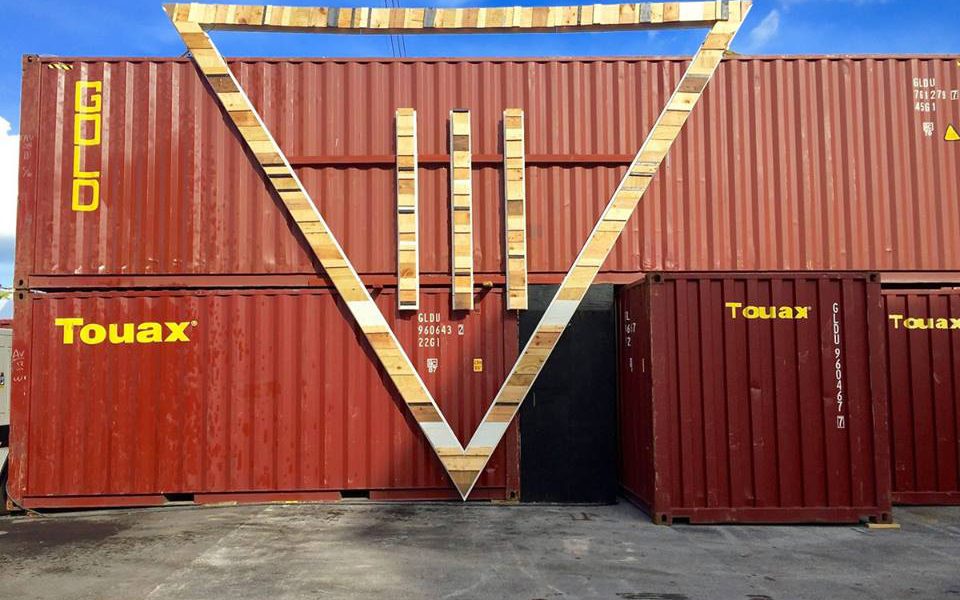 Welcome to "Lineup Discoveries", a new segment here at ThisSongSlaps! Bigger is better. Size matters. The more the merrier. Three misconceptions that will allow for arguments and agreements to endlessly continue throughout our existence. Generally speaking, these statements are routines of how we examine and deem one another. We establish and finalize our perception of someone and/or something solely based on its appearance. Coincidentally, such an approach is equally utilized when observing a lineup. Upon seeing any list of performers, we are immediately drawn to the top of the bill itself because of the large font that is designated for the more well-known and established artists.
Such a display is normally limited to the first few lines, whereas the remaining acts are scattered downwards in dwindling fashion. Here, my friends, are where the hidden gems and overlooked stars reside. After careful excavation and extensive listening sessions, I have been able to identify a multitude of personal favorites that I'll be sure to witness for the first time. There are large-scale artists which will be inevitable to miss based on their undeniable talents, but the purpose of this segment is to shine light on those that haven't been given the proper recognition just yet.
Without much further ado, here are three daily acts that you must attend at III Points:
Friday (10/13)
Kora Noir
– Her ability to blend techno and house comes off as effortless, yet this is a skill that she has been honing in on since her introduction to both styles of music from an early age. Her knowledge on the progression of house music and its constant evolution is properly arranged throughout her sets. Her understanding of both styles and how they intertwine truly exemplifies her abilities as a DJ. A true connoisseur of how to keep the party alive, this performance will be sure to attract fans from all corners!
Jeremy Ismael
– I'm always intrigued to learn about an artist's transformation from their inception to their current status. When I read that Jeremy's first performance was aboard a stationary boat that had been adapted into a club, I sensed that this man equally appreciates the bizarre and obscure as much as I do. I chose "Sundried Tomato" as my introduction to his music. As soon as the music began, I envisioned myself engulfed by a tribal performance within a jungle-like setting. It has a meditating presence, yet its upbeat impact is rhythmic and engaging. His overall style will leave you in a trance that you don't want to be snapped out of. Think Cirque du Soleil meets House!
Will Buck
– Will's aptly titled track "Native Tongue" confidently demonstrates his ability to speak the language of music fluently. His musical presence is soothing and welcoming, largely due to the fact that various genres are meshed exquisitely. You can acknowledge the originality in his tracks from the initial start of each production.
Saturday (10/14)
serpentwithfeet
– The lasting effect of his music gives off a somber presence, yet the richness in his classically trained voice presents various moments of enjoyable discontent. His lyrics briefly educate any listener on how to beautifully deal with sorrow. By expressing his sentiments through Gospel, he allows for his music to be interpreted from a pessimistic setting that culminates with a hopeful resolution.
Mild High Club
– The Beatles are the greatest band of all-time. This isn't up for debate. The moment that I began playing "Homage", I was instantly convinced that John and the boys had been reincarnated as Mild High Club. Their instrumentals are peaceful, their lyrics are calming, and their scrupulous observation shows their dedication to their craft. Every aspect of Mild High Club's style is aesthetically pleasing, which makes listening to their music on repeat a feasible task.
Dude Skywalker
– The combination of popular entities isn't limited to their name alone. "The Big Lebowski" and "Star Wars" are timeless classics, which ties into Dude Skywalker's ability to incorporate styles from previous generations. Disco, space-funk (a new genre that I just came upon), hip-hop, and other styles are perfectly interlocked throughout each of their projects. Our interpretation of what the future will sound like has fortunately arrived in the form of Dude Skywalker. That's just like, my opinion, man.
Sunday (10/15)
Lemurian
– Lemurian's music is an exceptional blend of ancestral vibrations with electronic input. The majority of his music hails from Latin descent. His music is entirely organic, which correlates directly with his performances as they are intended to promote our appreciation for the ground we are dancing on. Music is our strongest tool, which is one that Lemurian profoundly uses to help people connect through love and inspiration.
SNDNGCHLLZ
– His pausing vocals are chilling (cliché, I know), yet they are enticing and force you to truly sympathize with his situation. His style is directly influenced by his upbringing, "Afro-Peruvian" as he defines it, so this allows you to appreciate the utmost respect that he possesses for his background. He began writing lyrics from an early age, he has allowed himself to mature alongside his music to express his most honest form.
Pumarosa
– Isabel's vocals are robust and vivid. The band as a whole possesses a peculiar aspect in which their sound is solely identified by them, yet it is reminiscent of other acts that have come before Pumarosa. This group is the culmination of numerous influences being brought together to the right place at the right time. With each passing song, you'll discover a different genre that they have implemented into their tracks.
Comments
comments