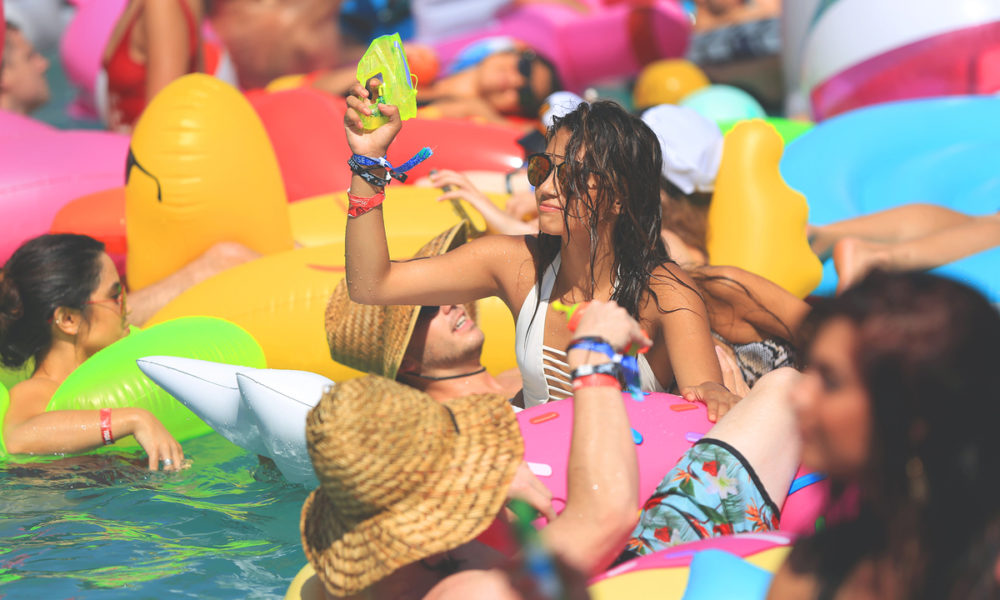 With Splash House 2016 on the horizon, three buddies and I booked flights from San Francisco down to Palm Springs to set sail on one of the best weekends of the summer. After a quick hour-long flight filed with twenty-somethings guys and girls in their topical attire with floaties ready to go, it was time to slip into party mode for the weekend.
This was our third time making it out to Palm Springs for the event, so we had a pretty good idea of what to expect, except this was our first time staying at the Riviera (which was awesome). After a quick 8-minute Uber ride from the airport, you are in Palm Springs and can immediately begin to feel the energy coming from this topical oasis surrounded by sand. The massive production stage was set and ready to go, and party-goers alike were roaming around the hotel making friends and getting ready to let lose the next day. Day 1 was filled with lots of good vibes (as always) and a few epic sets before the sun went down. The party people were literally everywhere and only smiles could be found. Splash House is truly a magical event and I can't wait to go back next year.
Some of our favorite sets from the weekend include Justin Martin, ODEZSA, and Jai Wolf. In general we didn't see a bad set the entire weekend; all the music flowed perfectly from set-to-set nonstop. The "Bitchin Balcony" contest added to the nonstop good vibes as the whole hotel (both Saguro and Riviera) came to life with the tropical party vibes that Splash House is known for.
We want to thank Golden Voice, Infamous PR and the Splash House crew for having us. If you didn't make it out for the August dates make sure to follow Splash House on their socials below so you don't miss the next one!
For more information, visit www.splashhouse.com or find us on Facebook, Twitter, and Instagram.
Comments
comments