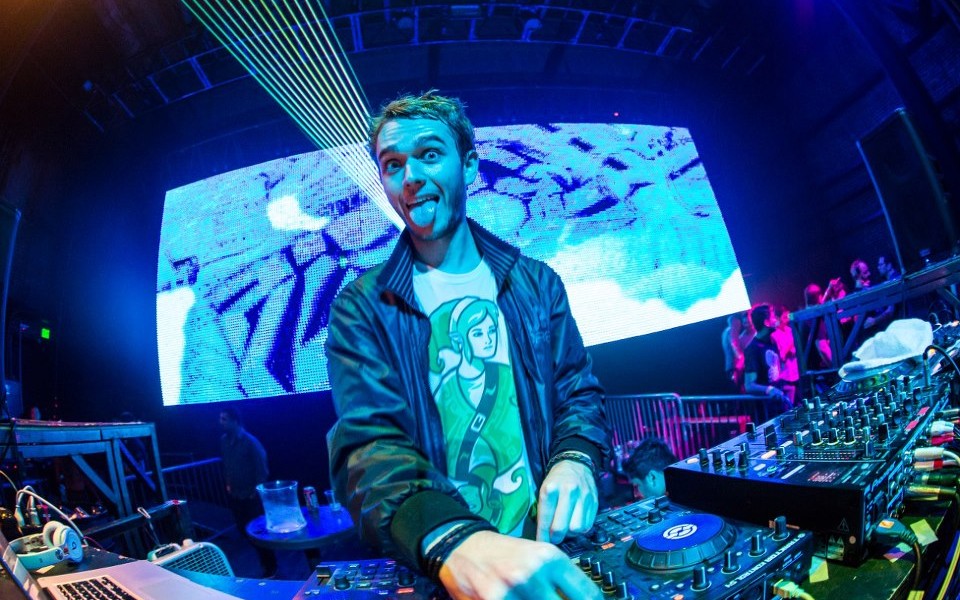 If what Twentyfifteen has shown us so far is anything to go by, then the music that lays ahead will be anything but ordinary. Madden, Jack Ü and Kendrick Lamar have all graced us with utterly jaw-dropping albums, albums that push their own skills and the very genres they encompass.
Not only wowing us musically, these albums have gone on to break world records as well, with Kendrick Lamar's "To Pimp A Butterfly" racking up over 9.6M streams on Spotify in it's first day of release. Jack Ü's debut EP also debuted at No.1 on Billboard's Dance Charts, knocking off Zedd and Selena Gomez.
Much anticipation lurks as we look into the rest of the year. Zhu, Flume and Kanye West have all hinted upon future releases, but "soon" isn't soon enough for some. So with that here are 10 albums you can pre-order right now.
Zedd – True Colors | Buy Now
3 years! Thats how long it's been since Zedd released his debut album "Clarity", and how time flies right? "True Colors", his second studio albums landed today and by the looks of the tracklist he has something special up his sleeve. "Illusion" which features indie-pop group Echosmith and "Papercut" with Australian singer/songwriter Troye Sivan are two tracks I'm personally looking forward to. Not to mention "Bumble Bee", the collaboration with Botnek which is sure to knock everyone's socks off.
Alesso – Forever (22nd May) | Pre-Order
Alesso is the one act that everyone looks forward to seeing. He has an unique ability to excite and amaze crowds with his stunning electro and progressive tracks. "Heroes" was certainly a festival favourite, and now he's bringing 13 more tracks of that very festival excitement to your bedroom. "Forever" is the superstar's debut album and with names Ryan Tedder and Hurts onboard, it's looking to carry some serious weight.
Jamie XX – In Colour (29th May) | Pre-Order
Another incredible talent, with what is sure to be another incredible debut album. "In Colour" is Jamie xx's first step into albumhood, and It's a long awaited one. With singles "Gosh", "Sleep Sound" and "Loud Places", the album is set to feature much of the xx; Romy, Young Thug, and Popcaan among names.
Major Lazer – Peace Is The Mission (1st June) | Pre-Order
Major Lazer are in no way new to the dance game, trotting the realms of dancehall, EDM and reggae with global success. Two albums down with countless singles, remixes and bootlegs, the power duo -led by Diplo– are back with their third studio release "Peace Is The Mission". This album was practically born for success, how with Diplo and Jillionaire's next level production and name's such as Ellie Goulding, Elephant and Ariana Grande featured among many.
Gallants – Pharmacy (5th June) | Pre-Order
In what seems almost an overnight success, Galantis have gone from two guys making progressive house and evolved into the supergroup they are today. They haven't missed a beat, with every release topping the last and catching more and more peoples attention. "Pharmacy" is their debut album, it lands in just under a month and if "Runaway" and Peanut Butter Jally" are any indication of what to expect, it will be amazing!
Giorgio Moroder – Deja Vu (12th June) | Pre-Order
If we're talking legends, then Giorgio Moroder is the legend of legends! I'm not even joking here, with 12…yes twelve albums since 1970, let alone the fact he's worked with the likes of Daft Punk, David Bowie and Freddie Mercury; he is without a doubt the most qualified artist on this list. His new album "Deja Vu" (originally titled "74 Is The New 24") is a star-studded affair in that, with Sia, Kylie Minogue, Charli XCX, Matthew Koma, Britney Spears and Foxes featured throughout.
Hudson Mohawke – Lantern (17th June) | Pre-Order
Hudson Mohawke is quite simply untouchable. With one studio album and 9 EP's and his collaborative project with Lunice (TNGHT) already under his belt, not to mention his work on Kanye West's latest album "Yeezus"; he has a production credit to his name that few could touch. "Latern" is out in just over a month, and I'll be honest I don't know quite what to expect, bar excellence.
"This album is everything I've been working towards. I wanted to make a classic – at least for me and my friends. I never wanted to be any genre. I wanted to be my own thing. Everything." -HudMo
The Chemical Brothers – Born In The Echoes (17th July) | Pre-Order
The Chemical Brothers are back! The guys who brought the club smashing "Hey Boy, Hey Girl" and the hilarious but equally amazing "Salmon Dance", bring you their 9th studio album "Born In The Echoes". Guests include St. Vincent, Beck, Q-Tip, Cate Le Bon, and Ali Love. It looks like the brothers will once again break the divide between electronic music, and just about every other genre out there.
NERO – Between II Worlds (28th August) | Pre-Order
Last but certainly not least, NERO. Yes the Grammy Award winning trio have a new album on the way. After their critically acclaimed "Welcome Reality", fans have been eagerly awaiting a follow-up and here it is. "Between II Worlds" is it's name, which leads me to wonder if we are going to see a different side of NERO, maybe a side which reaches in the realms of rock? On the album are their already popular singles "Satisfy" and "The Thrill", so I excited to see what else awaits.
Comments
comments