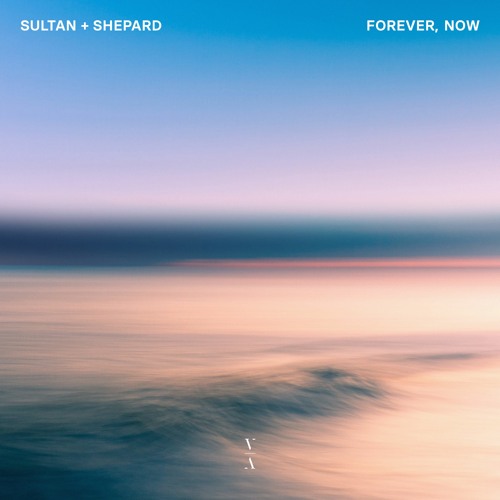 The talented duo Sultan + Shepard have finally released this new studio album, 'Forever, Now,' that is available to stream from Lane 8's This Never Happened imprint. We recently shared four of the tracks from the album and now you get the whole experience. This album has a lot of character and the listener can enjoy a cohesive piece of art from start to finish without letting up.
In Sultan + Shepard's own words, "When we began working on 'Forever, Now,' the world had started to open up from the pandemic, we had begun touring again, and it felt like the great thawing of pent-up feelings and emotions were being released from us, and also all over the world. Some of these feelings were beautiful and emotional, others darker and messier. Most of this album was written during breaks between shows when we're back in our studio but we still had this sense of energy moving, flowing, and being allowed to trickle into new places with new feelings.
Not surprisingly, a lot of the music leaned towards more joyful energy, bursting with positive emotions while most of the lyrics and vocals we had recorded with our collaborators were asking deeper questions about longing, separation, and time passing. It was a time of growth and positivity amidst general change and often chaos for the world but also for us personally.
The concept of 'Forever, Now' grew out of this familiar feeling of being grounded in a place of creativity despite being in new places sonically or physically. We realized that wherever we went, there we were. Things were always moving and changing, as we ourselves were too. But through the act of being sincere in expressing our emotions, a sense of being in just the right place or hitting just the right note would often arise."
You can catch the lads in support of 'Forever, Now' during the 20+ date North American tour that has already begun going through Dallas and winds through cities including San Francisco, Chicago, Toronto, Denver, Montreal, Los Angeles, Miami, Houston, Seattle, New York City, Washington, DC, and Las Vegas, among others.
Sultan + Shepard – Forever, Now | Download |
"Follow" Sultan + Shepard : | Facebook | Twitter | Soundcloud |
Comments
comments