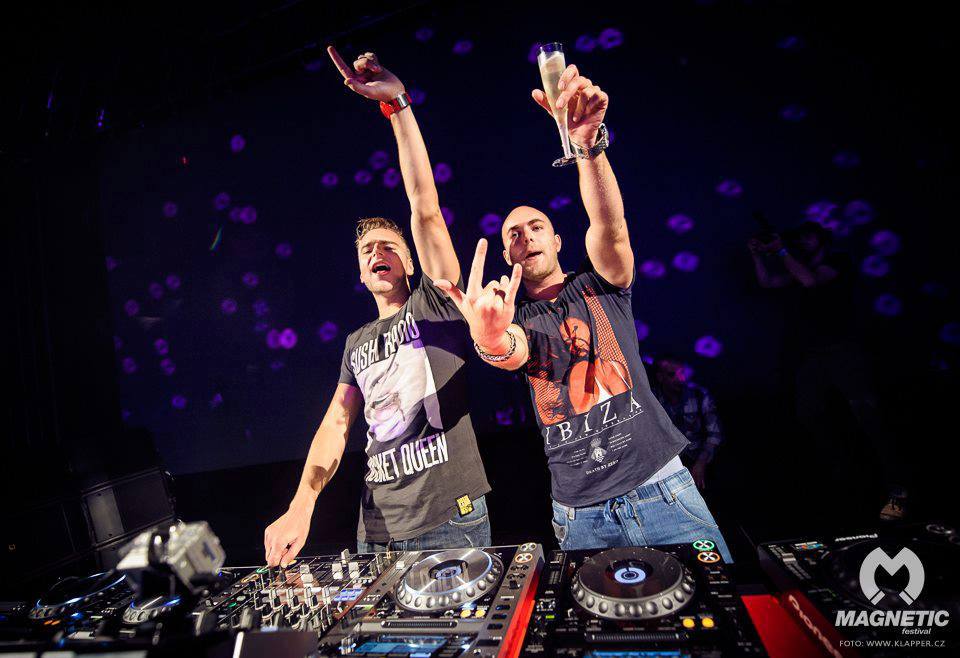 Happy #ThrowbackThursday!
Over at TSS, we're constantly trying to figure out a few ways to bring you guys music with a cool twist. So rejoice, selfie lovers, your junior high school bathroom mirror pics aren't the only thing that's getting thrown back! Every Thursday, we're going to post a song from the previous decades that was a smash hit and hopefully, some new light will be shed on some old classics. Enjoy!
Before headlining at Electric Zoo and taking up residencies at Ibiza's most famous clubs, Showtek wasn't really a high profile name. They started out in techno and hardstyle, really making music with aggressive and sharp sounds. However, after almost a decade of producing under the radar, the brothers broke through by moving to moombahton-inspired jams such as "Booyah". Their climax came with the release of "Bad" last year, which to the likes of many, was a fixture all around the music world.
Currently, the two producers are skyrocketing into the Top 20 DJ list, and have nowhere to go but up. Recent movements into future house and big room house have produced awesome jams like "90's By Nature", only getting us more excited for what's to come this summer.
"Follow" SHOWTEK: | Facebook | Twitter | Soundcloud |
Comments
comments