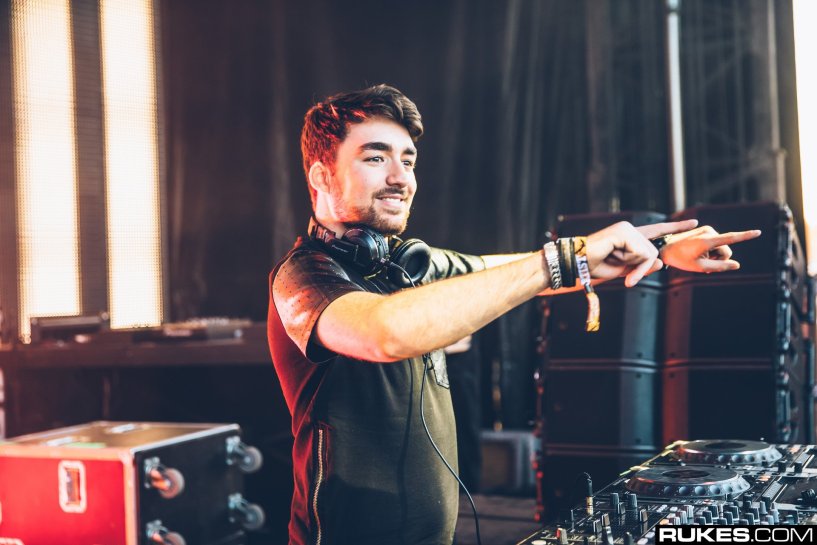 The face of the future house movement, Oliver Heldens, stepped on deck for a groovy hour long mix for Diplo N Friends on BBC Radio 1. An eclectic mix of various house genres from deep to future to tech house showed the variety of his tastes at the moment. It's no surprise that the young producer spun a lot of tracks out recently on the label that signed him a year ago, Tiesto's own Spinnin' Records. I'll say one thing for Heldens: he really likes to let a track play out.
Keep an ear out for a couple of unreleased tracks, and a pretty rad multi-track transition in the last 7 minutes. Here's a track listing courtesy of TSS.
---
Zeds Dead x Heldens- You Know / Nino Alvarez- Always and Forever 

Lady Beat ft. Rochelle- Return of the Mack (Oliver Heldens remix)

Kiesza- Take Me to Church (Shaun Frank remix)

Paris Locer ft. A*M*E- Feel Me (Klardust remix)

Danny Kay- My Feelings For You/ Jauz- Feel the Volume 

~18:00 ID- ID 

18:45 ID- ID  

Luniz- I Got 5 On It

22:00 Umek ft. Waka Flocka- Cheezin' 

25:05 Housequake- Maximize (Bougenvilla remix)

28:50 Curbi- Discharge (Original Mix)

32:25 H&F- Foam (Original Mix) / Oliver Heldens- Melody

35:45 Antoan & Fernando- Kamavtu (Veron Dante remix)/ 37:22 Thierry Dedieu- Evasion

39:00 Oliver Heldens x Becky Hill- Gecko (Overdrive) 

42:15 Dr. Kucho! & Gregor Salto- Can't Stop Playing (Oliver Heldens remix)

45:00 Michel Calfan- Trasured Soul (Chocolate Puma remix)/ Original Mix

48:50 My Digital Enemy- Say It

52:30 Bingo Players ft Tony Scott- Devotion (Extended Vocal Mix)/ Major Lazer- Original Don (Flosstradamus remix) sample/ Martin Garrix- Animals (Oliver Heldens remix)/ Lil Jon feat LMFAO- Drink (Clean)

Martin Garrix- Animals (Oliver Heldens remix)/ 55:30 Oliver Heldens ft KStewart- Last All Night (Koala)
Stay up to date with the hottest tracks each week, and follow ThisSongSlaps on soundcloud.
Photo: Rukes
Comments
comments