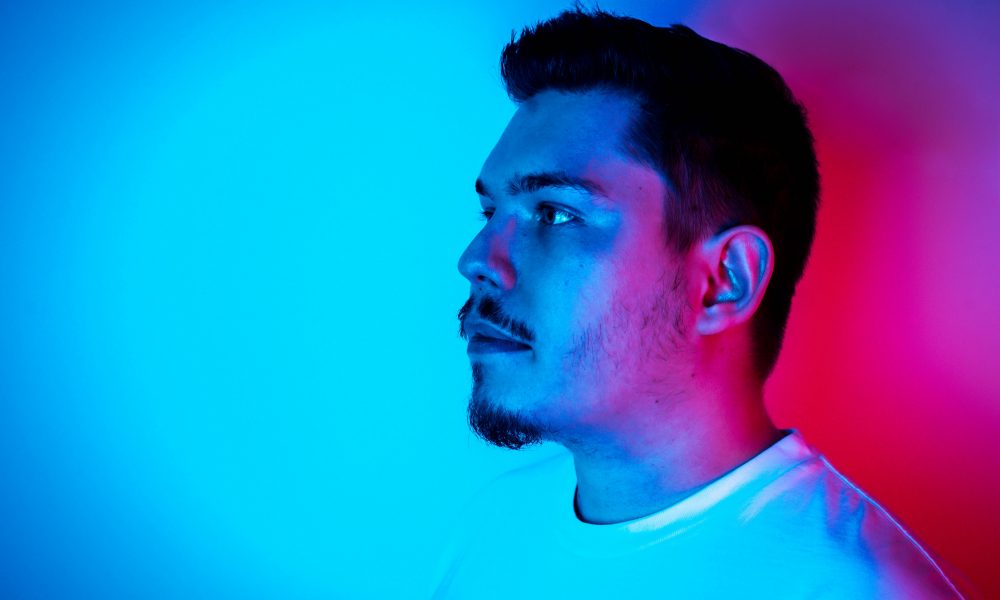 Matt Fax recently dropped his second studio album and we're hooked. 'Progressions,' which is out now on Enhanced Music's Colorize sub label, features 17 tracks including previously released singles "Animal," "The Wave" and "Set Your Sails." Matt Fax uses this album to explore and push the boundaries of progressive house music and the result is just further proof of his incredible talent.
We had the pleasure of chatting with Matt Fax about the evolution of his music, his radio show, musical influences, dream collaboration and so much more. Check out 'Progressions' and our complete interview below!
Matt Fax – Progressions Album | Download |
TSS: You've been releasing music since you were 15 years old. What drew you to music at such a young age and when did you begin thinking of music as a career?
Matt Fax: I was first introduced to electronic music when I was around 8 years old with artists like Tiësto and Joachim Garraud. After watching a DVD of Joachim Garraud where he showed the making off his album 'Invasion,' I realized I wanted to make my own music. At first it was more like playing a game. Kids of my age would play Call of Duty and I'd play Ableton. I had no intention of making a career out of music until 2 or 3 years ago when my music started spreading and I started touring and playing gigs. But even today I just want to make music, I don't want to be the next big thing.
TSS: You've made a name for yourself in progressive house and trance circles. How do you think these genres have transformed since you began putting out music?
Matt Fax: I think I've always tried to stay up to date with what was hot in electronic music in general and I'd try to be on the same level as the other producers. Music evolves so fast that you have to be constantly thinking forward to stay in the race. The music released 10 years ago is different from the music released nowadays and some of my tracks sounds dated. You can clearly see the evolution between my first release and the more recent ones.
TSS: You hosted your own radio show, "The Showcase," which ended in December 2019. What was your experience with radio like and would you consider starting your show back up again?
Matt Fax: "The Showcase" started as a monthly online podcast, as I always wanted to do mixes and didn't have many opportunities back then. When I changed management in 2018, we got the opportunity to have it aired on di.fm, which really put the show in the spotlight. I had to stop it because I was getting too busy between the album, touring and the "Colorize" podcast but with the current lockdown I definitely have more time, so who knows! Maybe I can do another radio show?
TSS: Who are some of your musical influences?
Matt Fax: My core influences are Radiohead, Boards of Canada, BT, Eric Prydz and deadmau5. I also enjoy the more abstract and underground stuff of Noisia, Aphex Twin, Autechre, Clark and extensively the Warp Records crew.
TSS: If you could collaborate with one artist or group, who would it be and why?
Matt Fax: I'd love to make a track with Thom Yorke or have him featured on an electronica track. I'd also love to collaborate with Solarstone on a classic trance track. I met him during ASOT 950 and we discussed a bit about it, so maybe it will happen in the future. Lastly, Lane 8 is on my wish list at the moment.
TSS: You're about to release your second studio album. What was the inspiration behind 'Progressions?'
Matt Fax: 'Progressions' is about my evolution in the electronic music scene and how it has
impacted my life. The more love I receive from people, the more I'm scared to disappoint them on the next track. It's a balance you need to find between making the music you love. Don't be scared of doing something inferior to your previous records, stay true and believe in yourself even if your inner self is telling you you're not capable of doing things. All of this made me a darker person and that reflects well in this record. Music-wise, I took inspiration from the current melodic techno trend which I absolutely love. It's the kind of music I wanted to do for a very long time and this album was the perfect project to try that.
TSS: What can your fans expect from you in the upcoming months?
Matt Fax: I'm going to keep making music and streaming on Twitch, taking care of my family and staying home until this virus outbreak is over. Once it ends, I hope to go back on tour with Jason Ross and play as many shows as possible (fingers crossed).
"Follow" Matt Fax: | Facebook | Twitter | Soundcloud |
Comments
comments