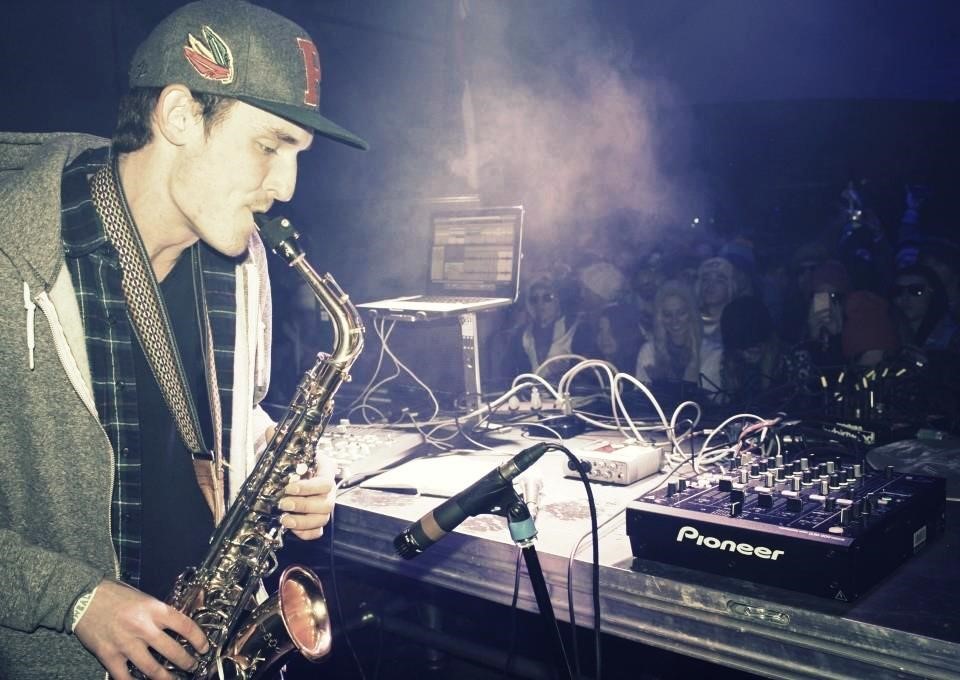 Since he dropped his remix of Aerosmith's "Dream On" way back in 2011, GRiZ has been on our radar in a big way. In the last few years, he's dropped two full-length albums, 2012's Mad Liberation and 2013's Rebel Era, both of which were way ahead of the curve in terms of mixing funk and live instruments in with dubstep and electro sounds. Now, after teasing several singles over the last few months, GRiZ gives us Say It Loud, which is by far his most cohesive and ambitious work to date.
Say It Loud is an 11-track album packed from beginning to end with shimmering funk melodies, played by GRiZ himself on sax over very solid rhythm sections, and heavy bass drops that are uncompromising in their melodic style. "Say It Loud is an album that took me all around the United States recording sounds from funk jam sessions to children's choirs, trumpet solos in the forest to saxophone lines in the boiler room of my house – it is an album for everyone," says GRiZ. "This music is meant to be experienced, danced to, sang along with, felt… that's what it's all about."
GRiZ certainly isn't the only producer mixing live jam sessions with bass music, but I would argue that he's the best out there. While the most recent albums from heavyweights Pretty Lights and Gramatik both were really, really solid, neither resonates in the same way that this album does – it has a certain carefree, voodoo energy that is unparalleled by anything else I've heard in the genre.
Nobody does funk quite like GRiZ.
Stream and download Say It Loud below! Huge props to GRiZ for releasing this via Torrent.
GRiZ – Say It Loud | Download |
"Follow" GRiZ: | Facebook | Twitter | Soundcloud |
Comments
comments