Coming hot off their debut 'Electric City' EP with Griz's imprint All Good Records, Parisian funk duo The Geek x Vrv are absolutely killing it right now. In preparation for their very first US tour, which is imminent, we had a chance to ask these guys some questions. Check out the interview and tour schedule below!
You do not want to miss this tour if its stopping in your area.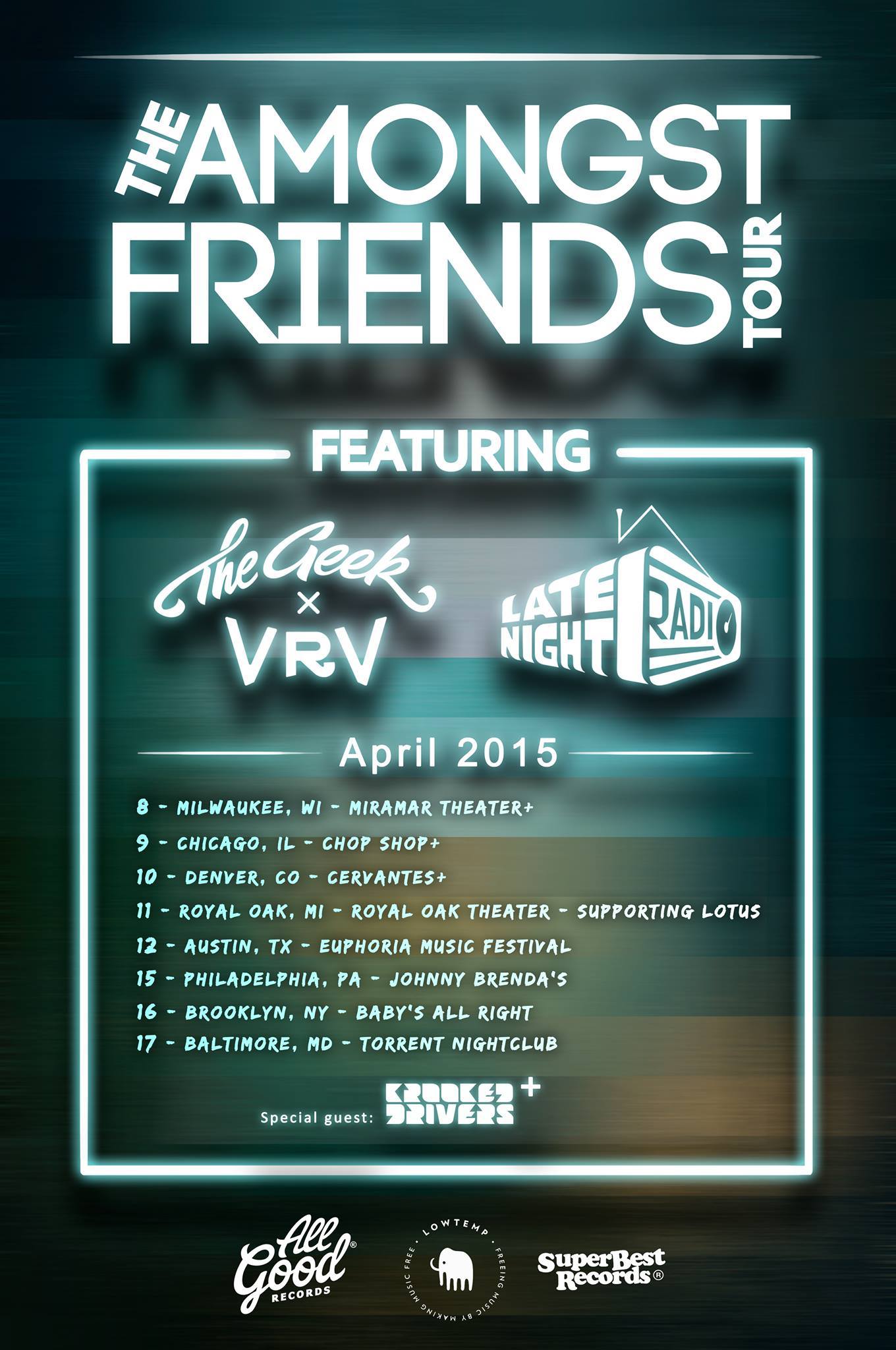 How did you guys both link up?
By a mutual friend, after making a song together we decided to stay together to bring the "soul music" in your life. :)
How did you guys get connected with All Good Records?
Jordan from All Good sent us an email one day and we were interested to be a part of the family. It was pretty straightforward.
Where does your name, The Geek x Vrv come from?
When I was a child I loved to play video games and tinker with all kind of electronics, so after that my mum started to call me "The Geek".
For Vincent, he was in a band before with some friends. They took the first letter of each first name and formed their group name 'VRV'. Vincent decided to keep the same name when moving over to this project.
What's the scene in Paris currently like? Did it inspire any of the sounds of your ep ? any producers from paris you are digging we might not have heard of?
Paris is a city full of very trendy techno music, we take our inspiration from the music we hear every day – whether it's hip-hop, funk, electro music, etc.
You should checkout Dabeull from Roche musique his music is very funky, Phazz from Lyon, and Fakear from Paris too.
Which American city are you most excited to play next month? Why?
All of them, it's our very first tour in U.S so we can't wait to meet all of our US fans!
How does it feel to have fans half way across the world respond so positively to your music?
it's amazing, we didn't think we would have this much positive feedback on our music around the world and it's really amazing!
We just make music in our room lol!
If you could have the stems to remix any song ever written what would you pick?
Say It Loud & Out Of Sight by James Brown !!
What's next for The Geek x VRV?
Our first U.S Tour in April, then we go on tour in Europe in May and some festival this summer. Then… our very first project without samples!
What was a more memorable moment while recording "Electric City?"
Electric City was actually first intended to be a beat for a singer. After she decided to not sing on it, we added some synth and tips and here is this chilled and melodic track!
Seems like you guys have been playing some really awesome shows in Paris lately. Any moments worth sharing?
Oh yes! The best was La Bellevilloise with Griz and La Machine Du Moulin Rouge with Pretty Lights… so much energy from those two night it was incredible!
"Follow" The Geek x Vrv: | Facebook | Twitter | Soundcloud |
Comments
comments