The first time funk festival was a huge success! The weather was gorgeous, the people were beautiful, and the music was LIVE! The St. Augustine Amphitheater was a fantastic venue to hold the inaugural event. A very intimate setting and stage provided the perfect platform for the funk fools to rock! As if that wasn't enough of a treat, the location was only a few minutes walk from the beach! Such a groovy vibe set the tone for the entire weekend.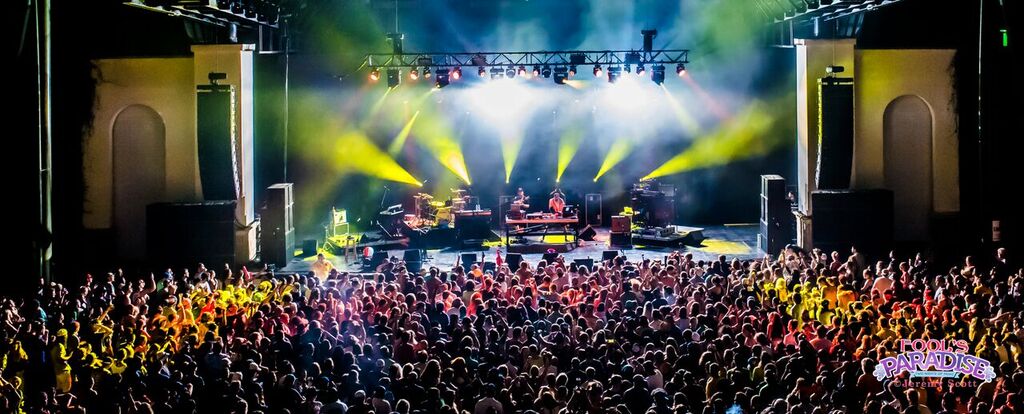 Friday night was a funkified film! I only wish I had arrived earlier. Unfortunately, I missed the musical prowess of Goldfish, who I have been itching to see live ever since the fam turned me onto them. The South African duo is on my list of artists to look out for this year and I was genuinely sad to have missed them. I didn't stay upset for long because I walked through the gates about ten minutes before GRiZ was set to take the stage. His set was unreal. He had the incomparable Ida Hawk and Muzzy Bearr on the mic for the better part of an hour and dropped a super soulful and funky remix of A Tribe Called Quest's 'Can I kick It.' R.I.P. Phife Dawg. The Sax Man performed a slew of new music and had the entire crowd primed and ready for what was, in this writer's opinion, the funkiest jam session Florida has ever seen!
The energy was off the charts when Grant brought out the curators of the event, Lettuce, for a historic, one time only live band collaboration during which they funked the faces off of all in attendance. Their performance was absolutely incredible and was easily one of the best live sets I've ever seen. The combination of GRiZ and Lettuce was a wondrous thing to behold and the world is a little brighter for it.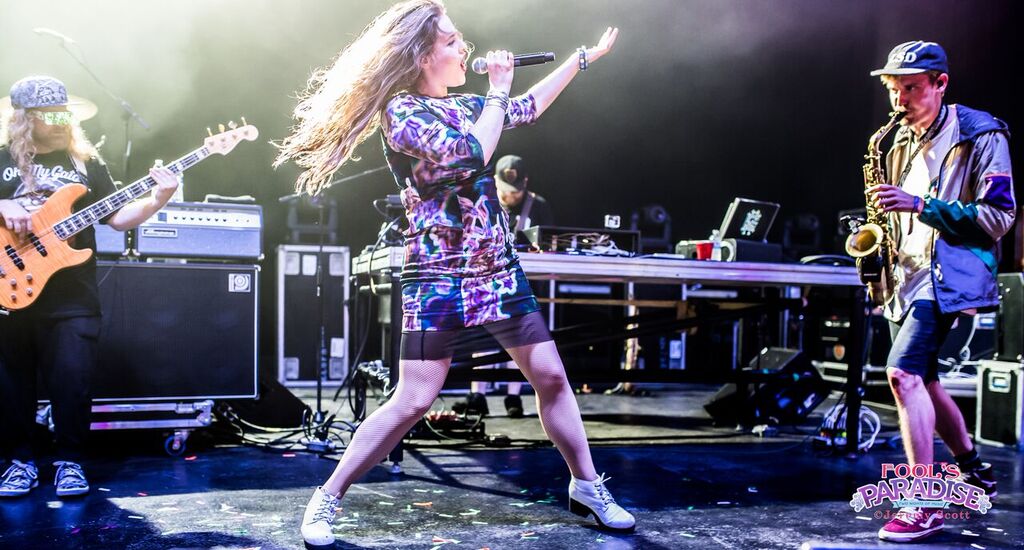 I was still buzzing from the funk when I walked into the Elk Lodge for the late night shenanigans. Vulfpeck put on a super rad set before the ultra talented duo Break Science went in and shut the place down! At the end of the night I was ecstatic! As I was walking across the drawbridge back to my hotel, I had to stop and take a moment to appreciate the beauty and history of the town I had inhabited for the night. It was an absolute pleasure to have been a part of Fool's Paradise and I can't wait to do it again next year!
My trip had sadly been cut short, but my fellow writer was able to experience Saturday's extravaganza in order to give a proper TSS report! Brasstracks brilliantly started off the Main Stage performances as everybody began scattering in after having recuperated from Friday's wildness. This was a group that I was unfamiliar with, but I immediately learned that I had been depriving my ears from such raw talent! A dynamic duo consisting of a drummer and a DJ/Trumpet that have the Big Gigantic approach down to perfection. Everything was new to me when listening to these guys, but 'Say U Will' and 'Say U Won't' created an automatic fan in me. Being a trombone player myself, I was ecstatic to see Natalie Cressman crush some sacqueboute alongside these Brooklyn boys!
What I truly appreciated about Fool's Paradise was its sense of simplicity. St. Augustine Amphitheatre provided a phenomenal venue that allowed each patron to see every performance from a comfortable angle. Other events tend to focus on the area surrounding the actual artist, whereas Fool's Paradise placed the main focus on the talent. A rooftop kindly blocked out the well-known Florida sun, yet open access from all angles allowed for a refreshing breeze to come in frequently throughout the chairs and the pit. One of the finest perks was the VIP Access to the secluded bar towards the back sitting within all of the trees.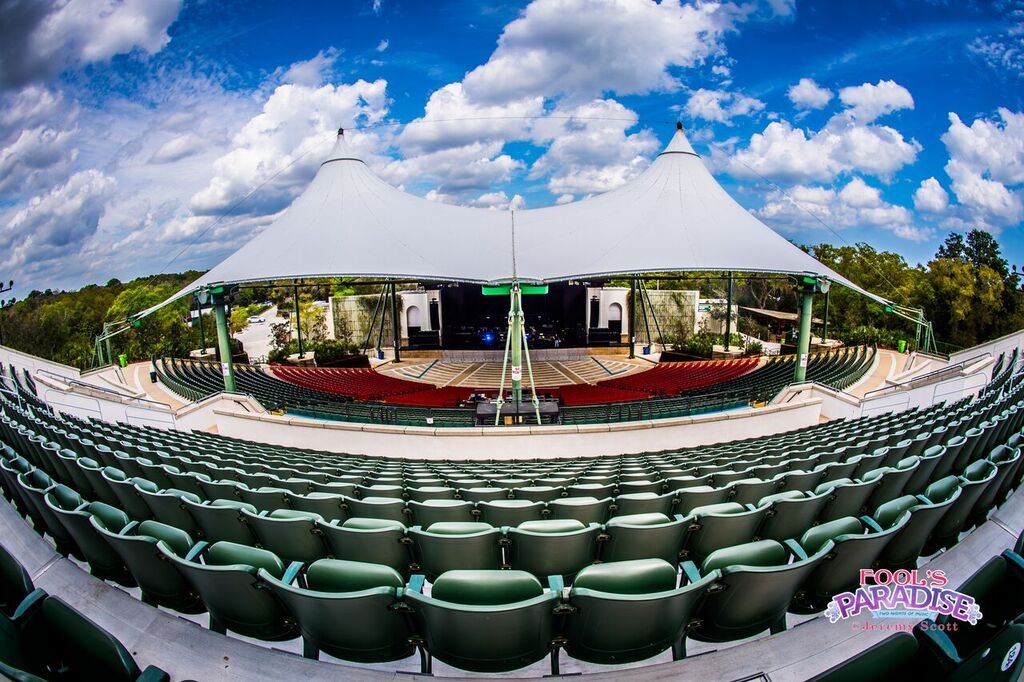 After enjoying mult… I mean, one Vodka Red Bull, it was time to see the incredibly gifted gentlemen of Vulfpeck. If you have yet to see/hear these masterminds, apologize to yourself and start listening to "Christmas in L.A." IMMEDIATELY. I had heard other tracks from them before, but this one just touched me in a way that music hadn't done so yet. Hearing them play this live was the capitalizing moment on an already flawless day. Call me crazy, but I legitimately think Vulfpeck has discovered time travel and is here from the 1960's to properly teach us about the origins of Motown and Funk. I don't know who told them that Stevie Wonder is one of my all-time favorite artists, but hearing them cover "I Wish" was straight out of a dream.
Chris Robinson's Soul Revue was a magical experience. Countless covers of illustrious songs that paved the way for many of the acts that we all know and enjoy today filled the 75-minute performance. From Otis Redding to Allen Toussaint to Grateful Dead, everybody was feeling themselves in this funky paradise. The only part that was 'Hard To Handle' was the unfortunate fact that it had to come to an end.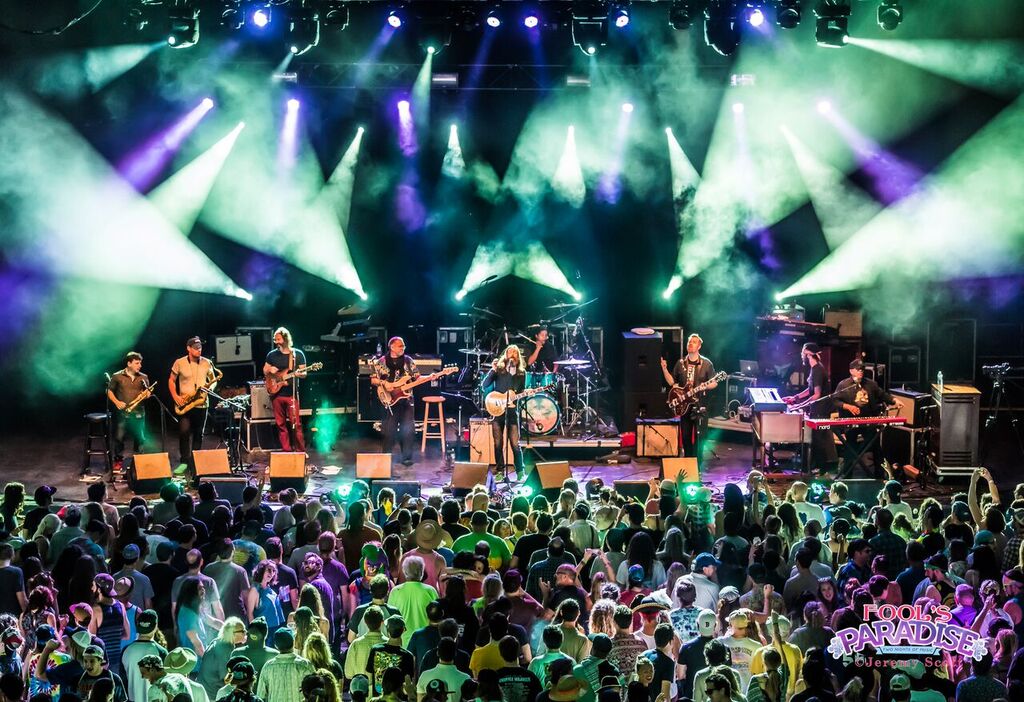 At last, the performance that all of us had been waiting for had finally arrived. The curators behind this incomparable weekend were set to take the stage. Once Lettuce quickly found their groove with 'MSG', I knew that I had become obsessed with their live performances for all of the right reasons many years ago. 'Blast Off' undeniably has one of the sexiest intros to any song ever written, so hearing them perform it earlier in the night really set the tone for this dazzling performance. When it comes to Lettuce, there really is nobody that can do it like they do. Their latest album was aptly named because they truly crush every stage that they step foot on, so I'm already looking forward to the madness that will be Fool's Paradise 2017!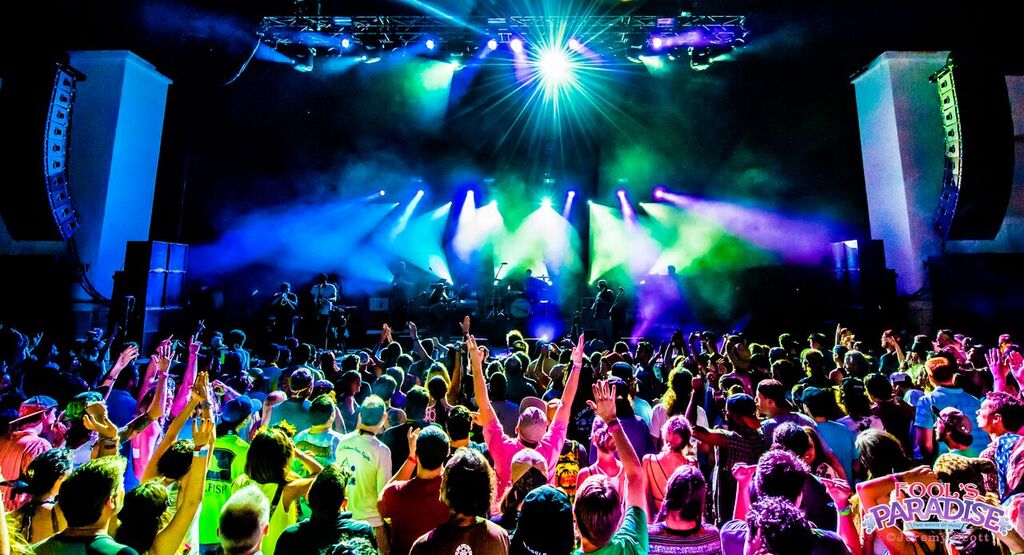 If there is a Goldfish performance happening anywhere near the vicinity of Atlanta, there is a 100% chance that you will see me dancing uncontrollably in the front row. Their Late Night Performance at Elk's Lodge was one of their most intimate performances that I've seen. (Disclaimer: I've seen them A LOT of times.) The venue provided phenomenal acoustics, the ambiance was groovy, and my South African brothers were feeling it more than ever. I'd spoil you with the entire Set List, but there's no fun in that! If you had the privilege of being there, you know that the overall experience was unreal. If you weren't there, we hope that ThisSongSlaps has convinced you to start preparing for next year! You can rest assured that we'll be back, so we hope to see all of you there!
"Follow" Fool's Paradise: | Facebook | Twitter |
Comments
comments