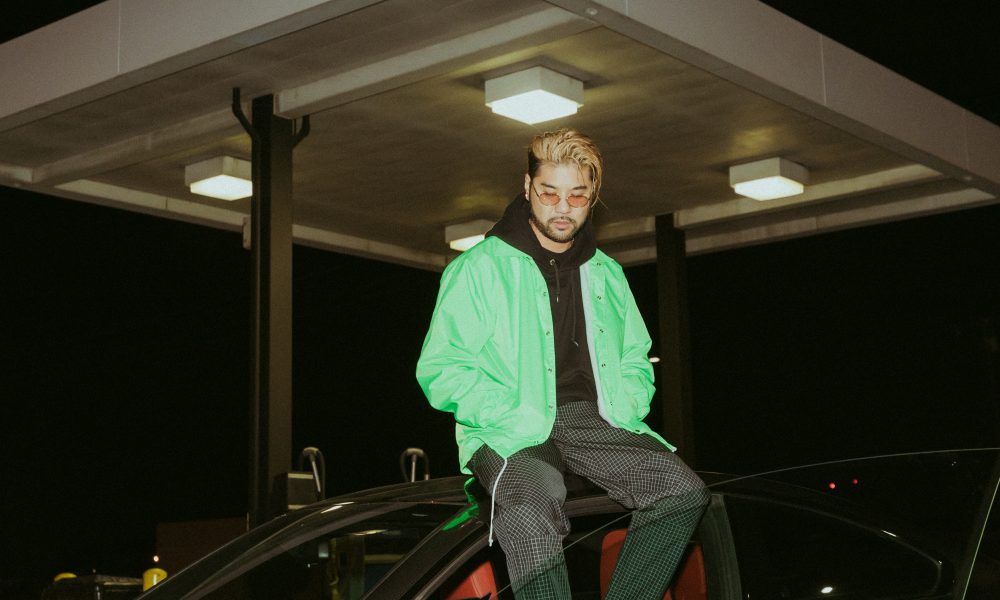 Wax Motif has been a long-time heavy-hitter in the electronic music scene with a slew of huge titles to his name. Despite that, he had never found the time to sit down for a full LP release until just recently. On February 18th, he dropped his debut album House of Wax on his own label Divided Soul. The album is 17 songs and one hour of house goodness with something for everyone. During the first-ever Body Language Festival in downtown Tempe, Arizona, we were able to chat with Wax Motif about the new album.
Wax Motif – House of Wax | Download |
TSS: Tell us about your new album, 'House of Wax,' that just dropped.
Wax Motif: I wanted to release a well-rounded body of work. It includes some of my bigger songs as
well as some new and unexpected material. It's great to be able to release more than just
club focused records for once.
TSS: What about the album are you most proud of?
Wax Motif: I am most proud of the diversity I was able to put into the album.
TSS: What were some inspirations for the album and its music?
Wax Motif: There's been a body of work that's been building for some time now. There are a lot of
inspirations along the way and I had some awesome collaborators on the project too.
TSS: Why now drop your debut album after so long producing music?
Wax Motif: I felt I had been working on many different records over the years either producing
or songwriting that I had built up a nice collection of music. It was a shame to have it
sit on a computer.
TSS: How did you choose your features and collaborators for the album?
Wax Motif: They're friends and those I enjoy to work with.
TSS: Do you go through a different process when writing a track with vocals versus one without vocals?
Wax Motif: It's more like an additional process. Usually I try to have the beat done before the vocal sessions happen.
TSS: When playing a set after releasing new music, how do you go about balancing the new with your classics that the crowd gets amped for?
Wax Motif: It's hard. I make a lot of edits.
TSS: Can you tell us about your set at Body Language and how the new album played a part in it
Wax Motif: I just played in Arizona recently for a event promoting the festival so I wanted to try to switch it up.
TSS: Anything else you would like to add?
Wax Motif: Thanks to everyone who supported me so far!
So there you have it folks! Wax Motif played a highly energetic set as the sun was setting on the festival to a great reception. He also joined Malaa during the after party as no one wanted the night to end. You can download and stream Wax Motif's 'House of Wax' album now if you haven't already and be sure to catch him at a few currently announced festivals, including Ultra.
"Follow" Wax Motif: | Facebook | Twitter | Instagram | Soundcloud |
Comments
comments