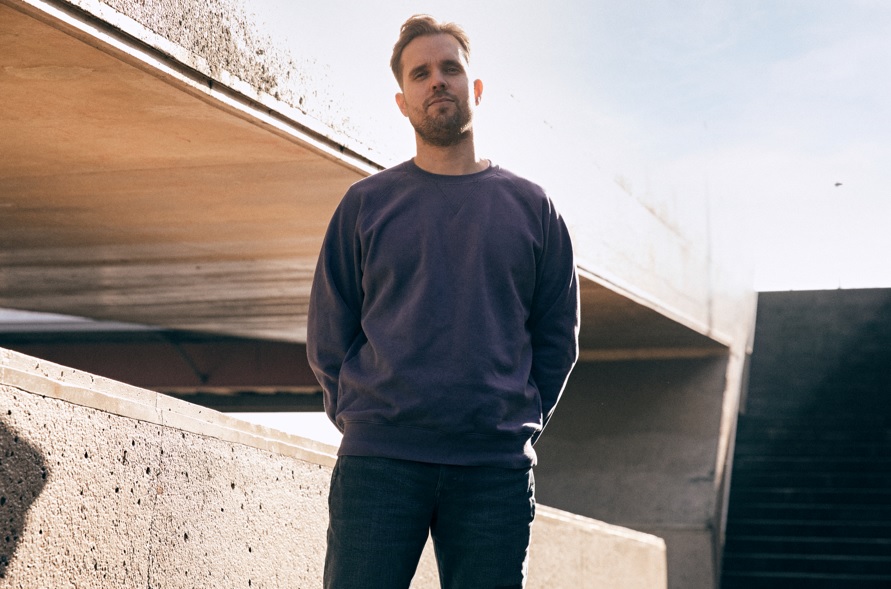 Being a seasoned veteran in the world of electronic dance music, ReauBeau has taken the next big step of his career in 2022 with the release of his debut album, Outerspace.
After dropping a stready flow of singles over the past year such as "You & Me," "Lights Off," and "Rock N Roll," he invites listeners on an eclectic music journey through the stratosphere with a 12-track offering of galactic proportions.
With this being his debut album, we took the time to chat with the Circus Records fan favorite to discuss his Outerspace, his inspiration, studio gear and more. Check it out below!
ReauBeau – Outerspace | Download |
TSS: You've released plenty of tracks over the years, but Outerspace is your debut album.
What was the process like putting a 12-track album together?
ReauBeau: 2 years ago I went to Tokyo (just before Covid kicked in) And I chatted with Circus before that. But I had to think about doing a full-length album and if it was time. I wanted to do a record that's not just a dancefloor record but also emotes. I think Tokyo really influenced the record. Especially because of anime and techy vibes that come from it. It's just another world and I love it!
TSS: As an artist, what's it like working your way from remixes, singles, dropping EPs, and
now unveiling your debut album to the world?
ReauBeau: I think I did an album because it's not a thing to do these days. But I am happy
Circus convinced me to do it. Normally I work on tracks / remixed if I really feel it. Sometimes I start ideas and find them 2 years later to finish them.
TSS: What would you say is your favorite track of the album?
ReauBeau: That is a difficult one. I think either 'Don't Care' (vecause I am a big fan of Justice and Mura Masa and I sort of wanted to show the punky attitude with it. 'You&Me,' because of ABBOTT doing his magic and the old-school jungle vibes. But all the records have a lot of me in them. I have put a lot of effort into creating the sounds and orchestration.
TSS: How would you say your sound has evolved since first popping onto the scene back in
2017?
ReauBeau: Actually, it was way earlier ;) I did a lot of dubstep releases as Robokop in the early days but I would say my sound became more analog and I started singing on the records myself. Like on 'Don't Care' and 'Not Gonna Stop.'
TSS: How has the electronic dance music scene changed since the beginning of your career?
ReauBeau: I think there is soooo much and really difficult to poke through. So I always try to stick with myself and not want to sign like other people.
TSS: No genres are off-limits when it comes to your productions, how much to do enjoy being
so versatile as a producer?
ReauBeau: I love it! There is so much good music in the world and I think it's a waste not to explore other styles. I always have loved pretty varied styles of music. From Elvis to DJ Premier to NOFX to Debussy.
TSS: What does your studio setup look like these days?
ReauBeau: I have a Macbook pro M1 MAX as the centerpiece with a 8TB SSD ( because my
orchestral libraries. I have a few analogue synths such as & Moog Matriarch / Moog Sub 37 / OP- 1 Make Noise O Coast and a few others.
TSS: Where do you find your inspiration when it comes to production?
ReauBeau: Listening to other records or just twisting knobs over a cool chord progression. Maybe it's a weird way to work but I always mess around with sounds and synth until I hear cool mistakes that spark my creativity.
TSS: When you have a rough week or hit a wall creatively, how do you get yourself back on
track?
ReauBeau: I actually started doing a 100-day music challenge so making music is not the problem. I always love being in the studio creating new things. But when it doesn't work I go for a walk in nature or do a good work-out. I think you cant create good tracks every single day. But you have to get the shit out first.
TSS: Dropping your debut album Outerspace to kick things off, what else does ReauBeau
have planned for 2022?
ReauBeau: Actually, I have a few things up my sleeve but for now, I am really glad to release my first album with Circus and will continue making more music for them in the future!
"Follow" ReauBeau : | Facebook | Twitter | Soundcloud |
Comments
comments