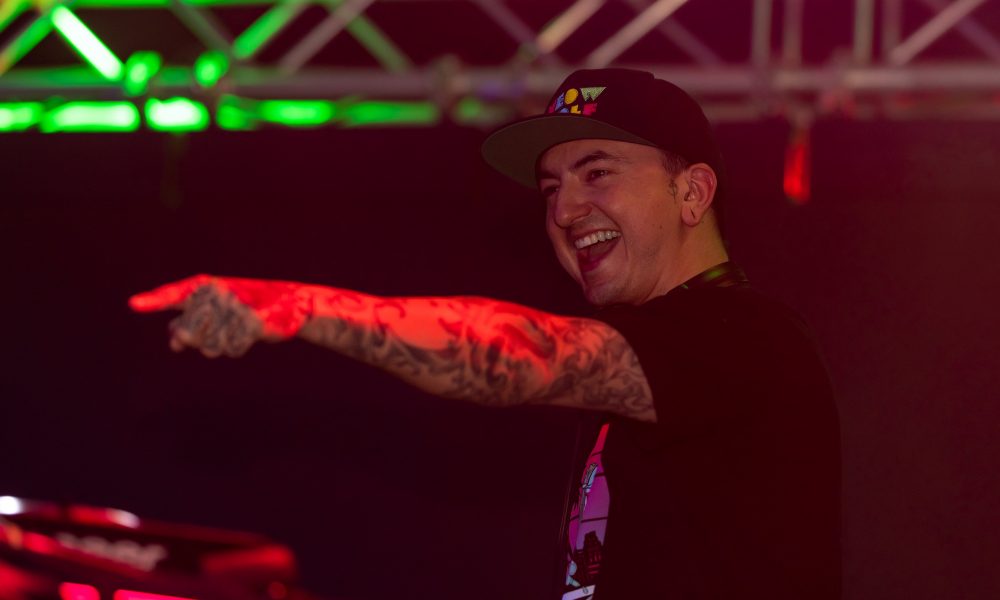 Being on quite the tear as of late when it comes to releasing dropping his Cataclysmic EP last year and recently connecting with Riot Ten for "Bussin Bussin," today SubDocta has unvield his highly-anticipated debut album Strictly Business to the world.
Always serving up a lethal dose of womps and wobbles, the Nevada native took the time to deliver an exclusive track-by-track breakdown to help paint a better picture of how his new album came together. Check it out below!
"It's been a goal for a long time but in the last two years I was able to put together a body of work I really felt represented the SubDocta project well. It's got a little bit of everything "bass music" and I am extremely proud of it. I hope you take the time to listen in order when it releases and, more importantly, I hope you enjoy it. It's a dream come true to have an actual full-length album come out. Special thanks to all the collaborators and guests for being a part of the journey with me. This is still only the beginning," SubDocta explains.
Check out SubDocta's full breakdown of his debut album Strictly Business below.
SubDocta – Strictly Business | Download |
Iced Up
"I was sitting there one day and listening back to old twerk tunes and how fun of an era that was, so I decided to put my little spin on it. I found the vocals on splice and it was absolutely perfect with what I had written. Sometimes it be like that haha."
Blind
"Perhaps the track I'm most proud of on the album, drum and bass is so hard to get right and I really think I did the genre justice (as best as I can haha.)"
Party Crasher
"I wanted a pretty intro with a fucked up drop so me and Sully cooked this one drop wonky boi up. I think its fun :)"
Power of Sound
"I've always loved the "dub" in dubstep so I kind of wanted to have upbeat reggae vibes that drops into some mean OG dubstep sounds. I like the juxtaposition throughout the track."
Dope Slanga
"Just your classic wonky party wobbler I wrote with my good friend TVBOO. Pure f*n."
NFR
"This started off as a joke song, back in the days me and the local crew had all these NFR stickers on our computers cuz we were tired of getting random requests on bass nights. Turned into a fun lil swaggy tune that's been going off at shows."
Winterlude
"Ahhh this was written during peak winter sadness over quarantine. I was listening to a shit ton of future-garage and having an existential crisis about whether we'd ever get to have fun again. Plus every album has to have an interlude right?"
Letdown
"Another fav off the album for me, I wrote that like bell-y trap beat and thought "this needs proper vocals" so I hit up my fellow Reno artist Grace Hayes and we had an absolute blast doing this. Out of both of our comfort zones, I think we nailed it. PS go follow her everywhere!"
Open Season
"Oxossi has long been one of my absolute favorites in the deep dubstep world. We wanted to do something super obscure and enlisted Vandull for the raw grime vocals. It's some 4 am at a festival shit for sure."
The Groove
"p0gman is another dubstep legend and we had to make some ultra wonky party shit. Fun fact, I used 3 different dog toys laying around my house for sounds."
Scepter
"This was probably the hardest track to write, so many moving parts but I think its pretty and heavy and fun, and honestly aren't those the best things in music?"
"Follow" SubDocta : | Facebook | Twitter | Soundcloud |
Comments
comments