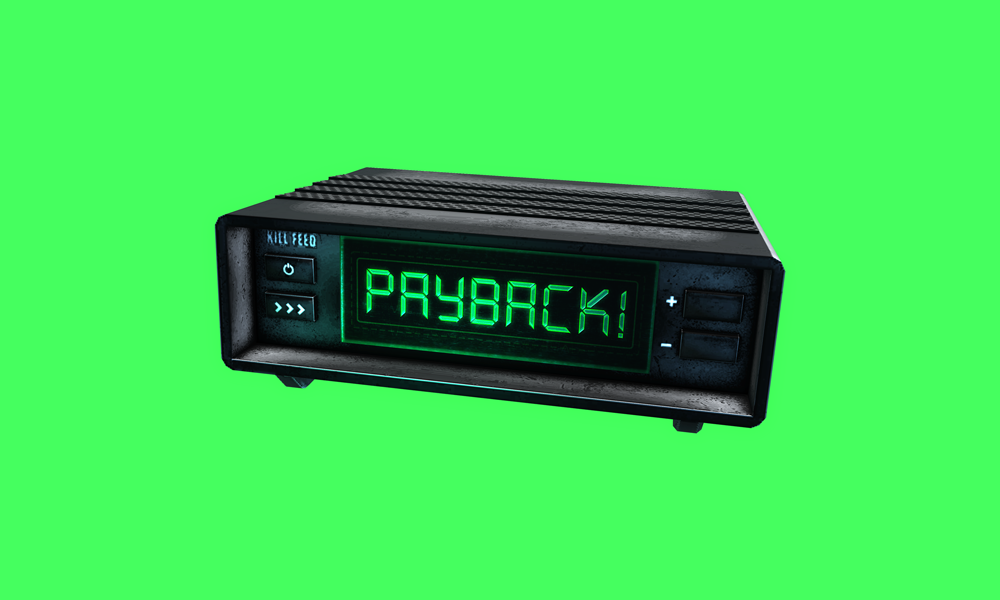 The past six months for UK producer Kill Feed has been massive. With a slew of originals and a handful of remixes released in that time, the rising bass artist has really started to make a name for himself. His latest release, a remix of Kompany's "Breach" received high praise from the community and today he is back with his new single "PAYBACK!"
"PAYBACK!" comes at you hard and loud. The song doesn't take long at all to get going with its 2:15 duration. The opening of the song immediately begins building up to the drop before exclaiming 'it's payback time.' The drop then comes at you through deep bass and spacy synths. It is heavy and fast and perfect for the headbangers. The drop finishes up and then comes the brooding bridge again which quickly ramps up into the second drop featuring scratchier versions of the original synths. The song then ends as we can assume Kill Feed has finished exacting his revenge.
You can grab and stream "PAYBACK!" now via Never Say Die. It has been a great start to the new year for Kill Feed and has continued his hot streak going back to the latter half of 2021. So check it out now and blare this song as your own payback anthem.
Kill Feed – PAYBACK! | Download |
"Follow" Kill Feed: | Facebook | Twitter | Instagram | Soundcloud |
Comments
comments