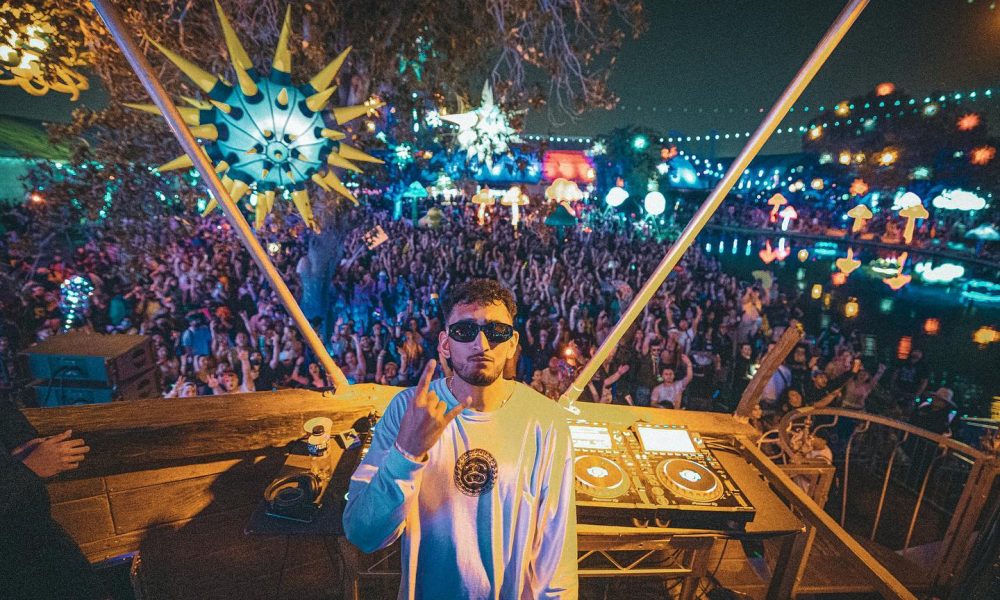 While the pandemic was incredibly tough for many, there are people who were able to take advantage of the downtime and learn and grow. One of those was NAZAAR who really broke out as an artist in 2020 and into 2021. With releases on many major labels such as Bassrush and Never Say Die and remixes for the likes of San Holo and G JONES, he carved a name for himself in the scene. Earlier this year, he released his first compilation, 'Big Bass Tings' on Space Yacht which saw great success. Now, he is back with volume 2 of the compilation and it is even bigger and bassier than before. We were fortunate enough to pick NAZAAR's brain on the compilation and more. Check out what he had to say below and be intrigued.
TSS: What went into the making of "MANIPULATE" and "Desert Chaos?"
NAZAAR: "MANIPULATE" was the result of a quick session I was working on mid-pandemic, just trying out some new techniques and suddenly I stumbled upon the main downward spiraling bass, and it was born from there!!
"Desert Chaos" was born after lost lands, when I approached LAYZ to work on the song with me we both quickly jumped at the idea of making something that represented our Middle Eastern heritage. After bouncing ideas off of one another, we finally got the chaotic version that you hear today.
TSS: How was it working with LAYZ?
NAZAAR: Leyla is a super dope producer who has a lot of really good ideas, and overall has been crushing it lately. It was really easy working with her, and the fact that we have shared heritage made making the theme of this song much easier! It's great to see Middle Eastern producers thriving.
TSS: What brought you to SPACE YACHT for this compilation series?
NAZAAR: Space Yacht Records represents a home of diversity, and innovation, being as Henry and London Bridge have built an event company that bridged gaps between the underground and mainstream, this record label is an exact testament to their mission. The Space Yacht team were the first ever to give me a shot to play a show in LA, and now Henry manages me, this was definitely a full circle moment.
TSS: How do you feel volume 2 of 'Big Bass Ting' complements volume 1?
NAZAAR: I featured a song titled "Kandahar" on volume one, alongside songs that push an envelope in bass music, and stick out. Volume one felt like a really good introduction to innovation in the bass music sphere, I set the goal of trying to push it some more with the curation of volume 2 by featuring producers that are well known to be unorthodox and make some of the most intriguing bass music tunes today.
TSS: What did you do differently on volume 2 from volume 1?
NAZAAR: Kandahar on Vol. 1 was a more festival focused tune, on volume two I set out to show off a little more of my sound design, and diversity within bass music production. I also picked songs I felt did the same thing, such as Felmax & Veros's tune "R2," which really shines through with all the insane elements in the drops.
TSS: How do you choose the artists to join you on the compilation?
NAZAAR: A lot of these artists are my personal friends, ones who I believe in to the core. When reaching out to everyone featured on the compilation I kept in mind those who've been pushing boundaries for a while, but are severely underrated and deserving of spotlight. Everyone featured on this compilation are the future of bass music, and I wanted to showcase that.
TSS: What else goes into curating a compilation album behind the scenes?
NAZAAR: A lot of coordination, consideration of plans and trying to package everything up as cleanly as we can. The Space Yacht team made it super easy for me to step in and handle the music end of things. Huge love to Henry and Treasa for giving me the creative control to make something amazing come together, this truly wouldn't be as awesome without them.
TSS: Any big plans to celebrate the release of the compilation?
NAZAAR: I had a show in El Paso, TX this past Saturday following the release and I was able to bring out LAYZ & Uvalid out to perform!
TSS: What is in store for NAZAAR as 2021 comes to a close and looking forward to 2022?
NAZAAR: This compilation marks the end of a chapter for me, as I finally start the next phase of my life. Although bass music is one of the loves of my life, it's time for me to really show off what I've been working towards for years now. The COVID-19 pandemic helped me to realize and reflect on so many things, and grow so much as a human, with that my music grew too and I think it's time to show that to the world.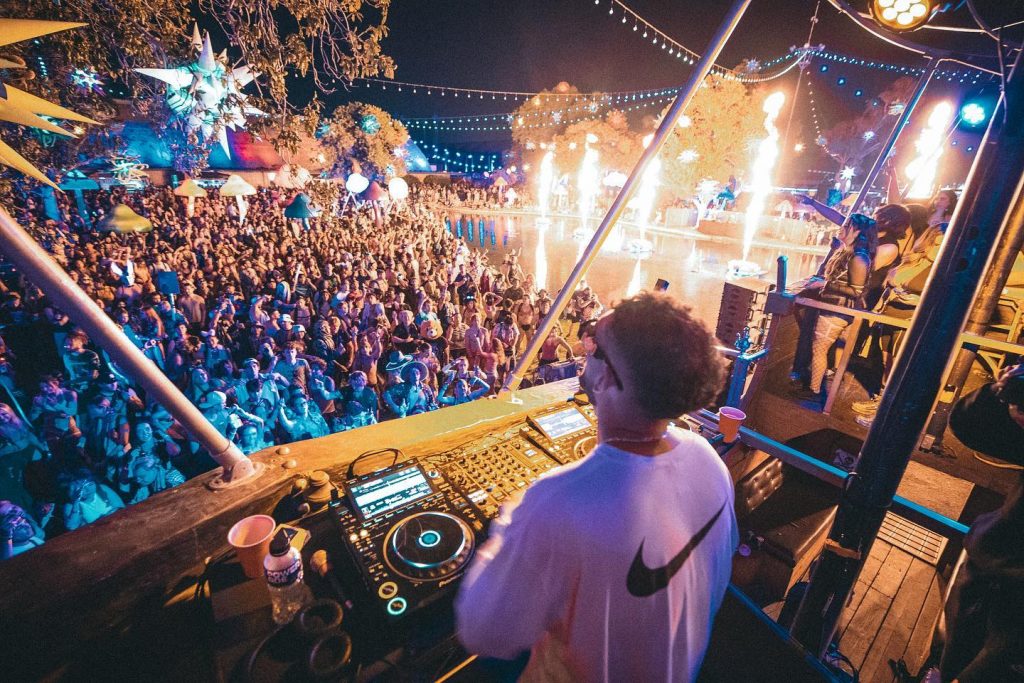 TSS: Anything else you would like to add?
NAZAAR: I want to extend a huge thank you to the Space Yacht Records team, Mango my day-to-day manager, and all of the amazing artists featured on this compilation. Without the support and love of the amazing fans, we truly couldn't do any of this. Keep your eyes out for every name on this compilation, I promise they will be behind some of your favorite songs in the coming years.
So there you have it. It looks like big, new tings are coming for NAZAAR in 2022 and beyond and we are stoked to see how he continues to grow as an artist. Considering what we have seen from him so far during his career, I think we have all the faith that he will continue to be an artist to be respected. Check out 'Big Bass Tings' Vol. 2 down below and stay with us as we watch NAZAAR's journey through the years.
NAZAAR – Big Bass Tings Vol. 2 | Download |
"Follow" NAZAAR: | Facebook | Twitter | Instagram | Soundcloud |
Comments
comments