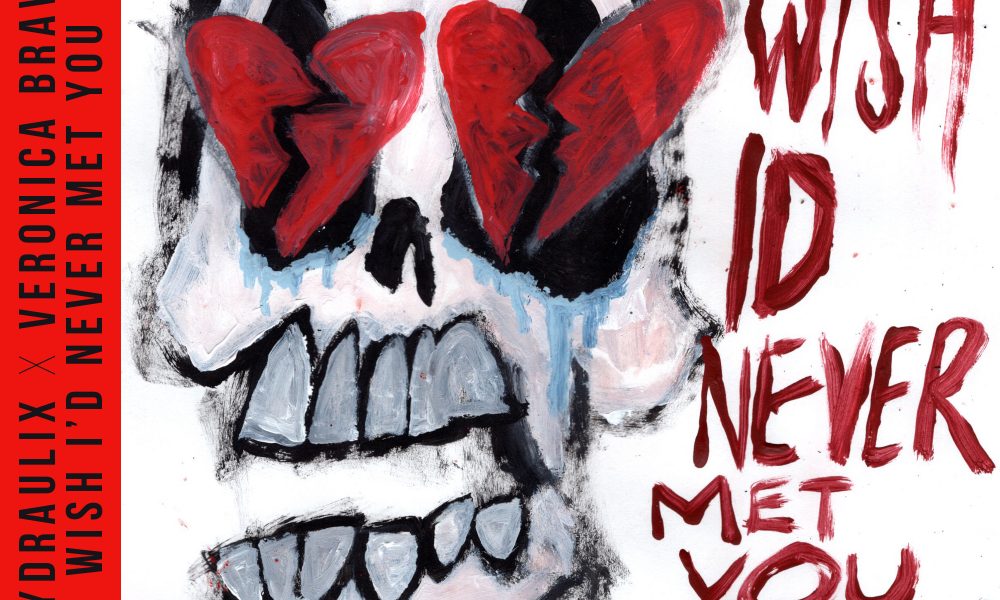 When you think of Hydraulix, you think of heavy, stinging bass. Well, as an artist, especially one who is dropping an album soon, you've got to switch it up from time-to-time. That is what Hydraulix has done with his latest single "Wish I'd Never Met You" off of his upcoming 'Imposter Syndrome' album.
"Wish I'd Never Met You" is a pop dance song featuring the sweet vocals of Perth-native Veronica Bravo. Though the song can be deemed radio-friendly, it still features bass elements such as a gritty bassline, snares, and toned down wubs to back up the vocals. The song is upbeat despite it's dejected lyrics, but I hear that as it is turning a new leaf and things are looking better now that the protagonist of the song has this person out of their life.
You can grab "Wish I'd Never Met You" now ahead of the album release via Wakaan. This is the album's fourth single with the whole thing slated to release in September. The other songs released so far do a great job of showing the breadth of Hydraulix's skill and he proves that he isn't just a one-note pony in the bass scene. Through songs like this and "Another Minute," he shows that he can dabble in different genres and still be successful. Though, for you bass fans, you can still find that on the album as well such as on "Waratah" featuring Nitti Gritti. These four songs show a lot of promise out of this rising act and we are excited to hear the rest of the album come September. Until then, check out his latest "Wish I'd Never Met You" down below.
Hydraulix – Wish I'd Never Met You | Download |
"Follow" Hydraulix: | Facebook | Twitter | Soundcloud |
Comments
comments