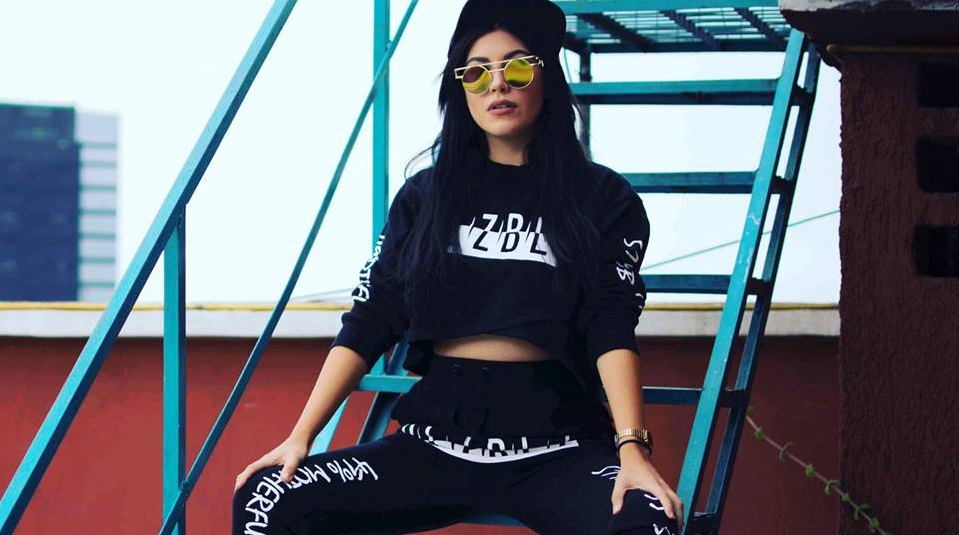 If you caught the attention of the bass legend that is Flux Pavilion, it's safe to say you're kind of a big deal. Well, following a string of impressive releases, Jessica Audiffred has proven to be the next big thing in the world of bass music. Circus Records certainly knows how to pick 'em.
After covering a number of her tunes and with her debut EP on the way, we decided to chat with blossoming talent to get to know her a little better. Check out our exclusive interview below!
Doctor P – Going Gorillas (Jessica Audiffred Remix) | Download |
TSS: Who or what introduced you to the world of electronic dance music?
Jessica Audiffred: I had a lot of key points, but I think the very first one was my big brother. He used to listen to a lot of trance music at the time, and every time he picked me up from school he would play Armin Van Buuren, Above and Beyond and even Deadmau5. I started to be more interested in electronic music and that's when I discovered Chemical Brothers, Fatboy Slim, Groove Armada and those were my real inspirations to begin with. I also love rock. I like the vibe and energy of it and maybe that's why i like bass music – especially dubstep, since I relate to that same energy.
TSS: What was it like growing up in Mexico City and how did it mold you as a producer?
Jessica Audiffred: It was pretty dope! I always say that growing up here with a Spanish mom and a Mexican dad twisted my idea of culture in a sense, because my mom was so open minded about a lot of stuff, especially music, and my dad is a very down to earth person with simple taste. I've always been somewhere in between. On one hand I had my mom playing rock like Led Zeppelin, and on the other, my dad listening to Mexican music. In my school I was always the weird girl with different musical tastes, so I grew up believing that being different was cool. That's why I am who I am as a producer; because i wanted to do something else rather than fit into a mould.
TSS: What is the electronic scene like in Mexico City?
Jessica Audiffred: For those of us who play or produce bass music it used to be hard. A few years ago there were no clubs that accepted these genres. We had to struggle a little bit to play what we loved, but thankfully that has changed a little bit. I think in part because of foreign artists, but also because of the Mexican bass community who has fought to deliver amazing music to an audience that wasn't familiarized with these genres at all. We have created radio shows, labels, showcases, etc. for the people to get to know bass music in this city.
TSS: What is it about bass music that made you fall in the with the genre?
Jessica Audiffred: I think it started with Groove Armada, Massive Attack and other artists like that. To me, that is what bass was at the time. It still amazes me how well thought electronic music was back then. Artists would make music because they love to do it rather than to fit into a festival or something. That's what I will always respect about bass music: the creativity, the vibe, and the drive to deliver amazing music without being completely comercial, in a way.
TSS: Tell us how you connected with Flux Pavilion and Circus?
Jessica Audiffred: Well he mentioned me as one of his "unsung heroes" for the DJ Mag Top 100 list, and at that time I didn't even realise he knew who I was. It was a big surprise because I've been playing his songs and all of the Circus songs for years! But that was the first time my managers talked to his team and the rest is history.
TSS: What is it like being part of the Circus family?
Jessica Audiffred: I just think about how grateful I am to be a part of it. People really, really, really need to know that I used to look up to all the Circus artists every since I started playing and now I am one of them! I feel the need to upgrade myself day by day in order to deliver amazing music for all of you.
TSS: For all those aspiring producers out there, what advice would you give those looking to break into the scene?
Jessica Audiffred: Go to productions classes, learn how to play an instrument, start to dedicate all of your time to music. You won't see much return at the beginning – this is a long road, and if you work hard, it will pay off. There's no other way. Someone will eventually listen to you.
TSS: What does Jessica Audiffred have in store for summer 2017 and beyond?
Jessica Audiffred: I have tones of unreleased music that I can't wait to show all of you. I'm also working really hard on my own label, A Records, and I really believe in the direction it's taking. Oh, and a lot of cool shows too!
"Follow" Jessica Audiffred : | Facebook | Twitter | Soundcloud |
Comments
comments