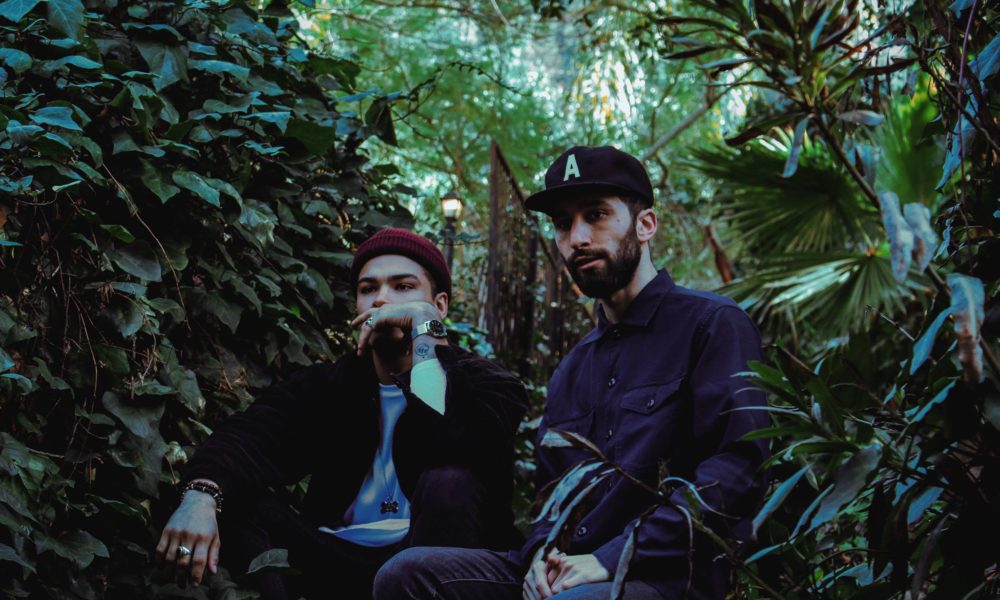 This week, we got to sit down and talk with up-and-coming duo FARR, made up of vocalist Roméo and producer Linden Jay. So far the guys have released two amazing singles including their most recent "Blades". FARR puts a soulful twist on electronic music, creating a unique sound that definitely gives us the chills. Roméo's vocals are straight-up angelic and perfectly ornament Linden's dark and funky synths. FARR is creating a new Electronic Soul genre and we're all about it. Check out "Blades" and their interview below!
FARR – Blades | Spotify |
TSS: How did you guys meet and create FARR? 
Linden: We had a random one-off session setup in may last year at my studio in London… We wrote our first single "Down" that day, and the song sat there for a while until we decided to start a project together.
TSS: You guys live on different sides of the world. How do you make that work with writing music?
Linden: We're constantly messaging ideas back and forth and sending voice notes all day, everyday on Whatsapp. It actually works out well as we can work round the clock. I'll make a beat idea before I go to sleep in London, and I'll wake up with Roméos vocals in the project. We usually connect every few months in either London or LA to finish tracks and lace the final few vocals.
TSS: How do you see FARR evolving in the electronic music scene?
Linden:  There's a ridiculous amount of incredible electronic music out there, but we're really pushing to bring back the warmth of soul music to it.
TSS: Who are your inspirations and dream collaborations?
Roméo:  We pull inspiration from everything from D'Angelo, Aretha, to Portishead. High hopes would say D'angelo as our dream collab, but we're avidly searching for the perfect girl singer to collaborate with right now…suggestions?
TSS: What can we expect from FARR in the next year?
Roméo: So much. We've got a video for "Blades" coming next week. We also played our first gig ever the other day, and you can expect a whole lot more of that, as well as another handful of songs before the year ends. This is the building phase, so we are doing our best not to let any momentum let up!
Comments
comments