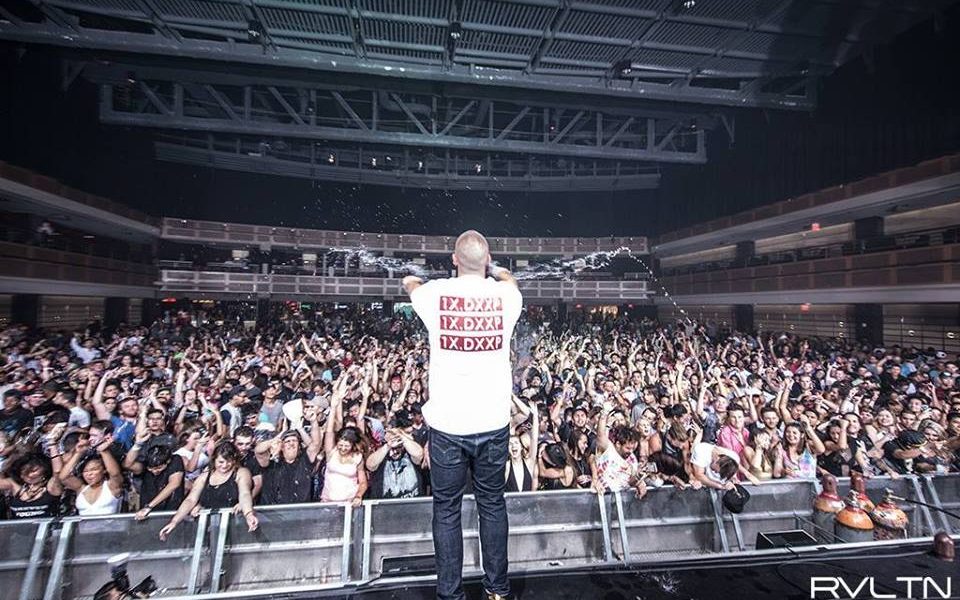 The name Jayceeoh is pretty synonymous with banger. Since the first track I heard from this talented turntablist and producer, I've been hooked. From his original track "Damn" to his "Running Wild" Remix to his live performances, I've been constantly mesmerized by the output and energy that Jayceeoh always emanates. Today, however we celebrate his birthday and in the spirit of birthdays and presents, Jayceeoh has decided to flip the script and drop a free download from him and B-Sides titled "Break Beast." This latest track captures the essence of big festival vibes while rangling in that dance floor flavor with its trap elements.
Also, be sure to peep a few quick words below from me and Jayceeoh. You might even find some more surprises!
Jayceeoh & B-Sides- Break Beast | Download |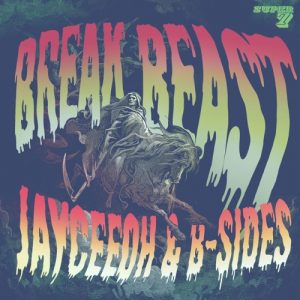 Can you walk me through how this song started as an idea to a mastered track? Was there something that sparked a specific sound in your head or use of an instrument?
The record started out with an idea that b-sides had with the Davey lead chords on the intro. We have been flushing out so many 150bpm records, we wanted to work on something at 128 that would work great in our live sets. We knew going in that we wanted a break beat drum pattern. It adds flavor to 128bpm tracks and makes it more interesting than straight 4×4 drums. Of course we half timed it into some trap shit cuz well, that's what the fuck we do! haha
You recently started a new project 1000volts with Redman. You've done a couple songs together now, but what made you guys decide to put a name on it and collaborate more aggressively?
Well Redman and I started out with "Turn Me Up Some" last year. The record did really well for us and based on that Redman hit me up to hear some more tracks. I sent over a folder of tunes and he hit me back like "Yo, I fuck with all of these. We should fuck around and make a project". At that point it was all a rough idea and I was just hyped that Red liked my music, but I had no idea what it would eventually form. Over the last year, he has been writing to a ton of my beats and once we hit a groove with a few songs we were like shit, this could really be something. So we came up with the idea of starting a new group out of it (1000volts) instead of it just being a bunch of Redman & Jayceeoh records. He is experimenting with new music and I am getting to work with one of the best rappers to ever live, so we had to come up with something unique. 1000volts was born!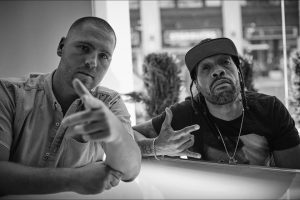 How would you describe the 1000volts sound or vibe? Was there a feeling you guys were looking to emanate?
1000volts is high energy music that touches on multiple genres. Hip-hop and trap music are the back bones of 1KV. Our performances are really going to be next level once we start touring. We are working on bringing you the 1000volts experience, not just your average show. Our energy combined will be unrivaled by anyone in the game.
Will there be a tour? If so, what's one stop you're looking most forward to?
100% yes! We plan on releasing a bunch of free music over the Summer and begin hitting shows in late Fall/Winter. We want this to be special, so we won't perform until all of the pieces are in place.
Are you still working on solo projects as well? Anything you can divulge there?
Tons of solo records, collabs, and remixes on deck. Got some really dope female vocal tracks that are gonna be hitting right on time this Summer. Here's just a glimpse at what's in store:
Jayceeoh – Elevate (ft Nevve) (July)
Markus Schulz – Summer Dream (Jayceeoh Remix) (June/July)
Jayceeoh & Jaykode – Testament (August)
Jayceeoh – Hold On (ft Britt Daley) (TBD)
Morgan Page & Jayceeoh – ID (TBD)
Jayceeoh & Senor Roar – ID (TBD)
Jayceeoh & Riot Ten – Drop Bass (TBD)
Jayceeoh & 8er$ – ID (TBD)
Since it's your birthday, you get to make a wish. What is one thing you would wish for?
I wish that every person in the world would download Break Beasts today!
"Follow" Jayceeoh: | Facebook | Twitter | SoundCloud |
Comments
comments