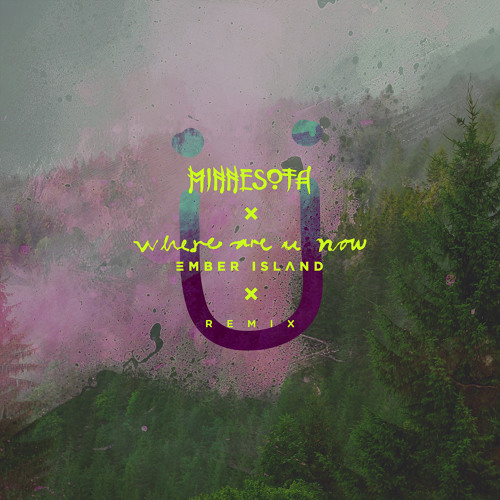 Our good friend Minnesota has always had a very melodic approach to bass music, but his latest offering – a remix of Ember Island's cover of Jack Ü's Where Are Ü Now, has taken him to a new level. Before I get into the amazing work Minnesota put in on this track, everyone needs to take a moment to listen to and appreciate the absolutely amazing female voice in Ember Island – every time I hear her sing I get a huge case of the chills.
The Where Are Ü Now remix, which premiered on Skrillex's Nest HQ is self-described by Minnesota as "chimecore", which alludes to the central role that chimes play throughout the track. Don't get confused by the 'core' however, as this track is far from grimey. Minnesota departs from his heavier offerings on this track and instead of featuring heavier synths and hard hitting percussion, he places vocal chops and chimes at the forefront of the production. When paired with Ember Island's amazing vocals, the result is a beautiful melancholic ballad that oozes emotion from start to finish.
Throw the track a heart on Hypem at the link below, and be on the lookout for the download in the near future. To keep you tied over in the meantime, enjoy endlessly streaming the track on SoundCloud below.
Jack Ü – Where Are Ü Now (Ember Island Cover / Minnesota Remix) | Support |
"Follow" Minnesota: | Facebook | Twitter | Soundcloud
"Follow" Ember Island: | Facebook | Twitter | Soundcloud
Comments
comments