Every Saturday since HARD Summer, I've reminisced of the incredible weekend at Whittier Narrows Recreation Area, thinking to myself "X amount of weeks ago I was there…" Well, reminisce with me again as I reveal my interview with the Australian delight, What So Not. This talented duo comprised of the inventive minds of Flume and Emoh Instead have created a sound unlike any other and can inherently be described as the What So Not Sound. With drops that leave your mind boggling and body moving in ways it has never before, it has been observed that What So Not has both a mental and physical effect on listeners. Just press play to "Jaguar," and see what happens. I got to catch up with the touring representative of the duo, Emoh Instead (Flume is traveling for his project) to see what's hot with What So Not.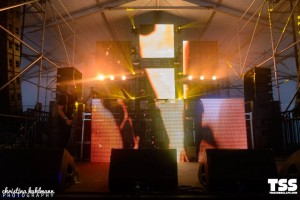 Jessika: What did you do before coming here?
What So Not: Nashville. I played at Murfreesboro. It was wild. It had a crazy, club kind of vibe. It was a real ghetto kind of bar with a sound system.
Jessika: So it was intimate?
What So Not: Yeah, it was great. It was a bunch of cool, young kids there.
Jessika: From playing with GTA to hopping on the Mothership tour, how has playing in the states been?
What So Not: Amazing. It's been incredible. It's so much like Australia in some ways and at the same time it's not. I'm just really excited to see the different cultures and different sounds going on in all the different areas of America.
Jessika: Which do you prefer playing music festivals or club venues?
What So Not: It really depends. Even over here I've done some amazing festivals like Lightning In A Bottle, Electric Forest, and HOLY SHIP! was really cool, but there have also been some amazing club shows like in Philly and San Francisco too.
Jessika: You have one venue or festival that sticks out to you?
What So Not: I'd have to say Lightning In A Bottle. It was a big stand out over here.
Jessika: Why?
What So Not: The kind of environment, the vibe, and the types of people that were there.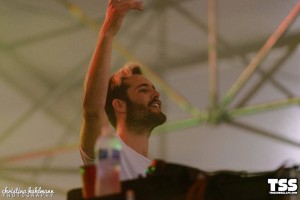 Jessika:You work together with Harley in the studio, but you usually play the shows. Are the sets usually discussed before hand or is it up to your discretion?
What So Not: It's usually up to me, but we do have a dropbox share folder that we put in tracks we vibe by and whatever he puts in and I like it too, I usually try and make an edit of it so I can incorporate it into our show.
Jessika: What tune are you both really into playing in your sets right now?
What So Not: There's actually an edit of a Final Fantasy Wind Strings remix that is amazing and we play that a lot.
Jessika: So we'll hear that tonight?
What So Not: Yeah, I think so.
Jessika: You both have been touring in America and Canada so much recently, how are you able to keep up with the scene back in Australia?
What So Not: Well, I just went back and did ten shows in ten days and then flew straight back here. We also did Groovin The Moo Festival, which is a really amazing festival in Australia in April and then we go back to do Stereosonic later in the year. So, playing there three times a year and then here for three tours is working out pretty well.
Jessika: Do you think your Australian roots are important to who you guys are as What So Not?
What So Not: Yeah,definitely. I mean we are making this music because of what we discovered over there and the urge to reach out to the other cultures around the world.Because Australia is so isolated,I guess it inspired us to find a new sound.
Jessika: Where does the story of What So Not begin and why the name What So Not?
What So Not: It began with Harley hitting me up on Myspace because he saw me DJ at a club. He was a bedroom producer and was like, "hey I want to get into the industry," and I was like, "well I want to write music, let's do this." The name What So Not was a play off the phrase, "What's hot, What's Not." We found at the time music was a little stale, (where we were at least,) and everyone was kind of just copying who ever had done something innovative instead of inventing something new. So we wanted to try and create something that was new and different instead of following what was hot.
Jessika: How have you guys changed over time and what do you think is the key to your success over the past year?
What So Not: I mean there are a lot of changes. Especially with Harley's project blowing up so fast in Australia and then he had to go tour. So I was sort of left to hold the fort for What So Not, but we have had a lot of time back together now which is great. We've written so much new material. I'm the touring representative of the project as it has been for most of the time since we've had the project. So, I'm pretty excited with what we have coming up.
Jessika: What is like when you guys do get to perform together?
What So Not: It's pretty cool. It's just a special moment, you know. It doesn't really happen that often. Only on very rare occassions when we are both in the same city and we both have a night off. It's a fun little novelty and we just have a lot of fun with it.
Jessika: What are some of the influences of What So Not?
What So Not: So many. Thinking way back- At The Drive Inn, Gorillaz, even Prince. More on the whole front of things: producers like HudMo and Rustie and all sorts of acts like that.
Jessika:Take us through the writing process between the two of you. For example how did "Jaguar" go from being an idea to a released song?
What So Not: "Jaguar" was a track that I had started when I first moved out of home. I was in this new space and sort of out on my own and the idea just kind of came to me. Then I wrote it to Harley. Harley worked on it some more and made that crazy drop. Then we just worked it out the next couple of months. We actually sat on that one for two years I think before we released it.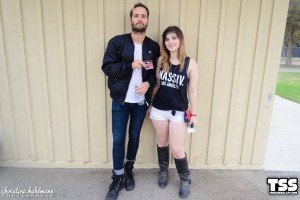 Jessika: What So Not has endured both your guy's musical projects. Do you eventually see at any point you both just soley focusing on What So Not are your other projects important to having musical freedom and keeping in tact the What So Not sound?
What So Not: They are definitely like outlets for our different creative tastes. I think it's important to have a bunch of different projects. Even if I was just only doing What So Not, I would probably have something secretly on the side to just put out things that aren't in that vein that I still want to work on.
Check out this recap vid below to see What So Not at HARD Summer 2014
"Follow" What So Not: | Facebook | Twitter | Soundcloud |
Comments
comments