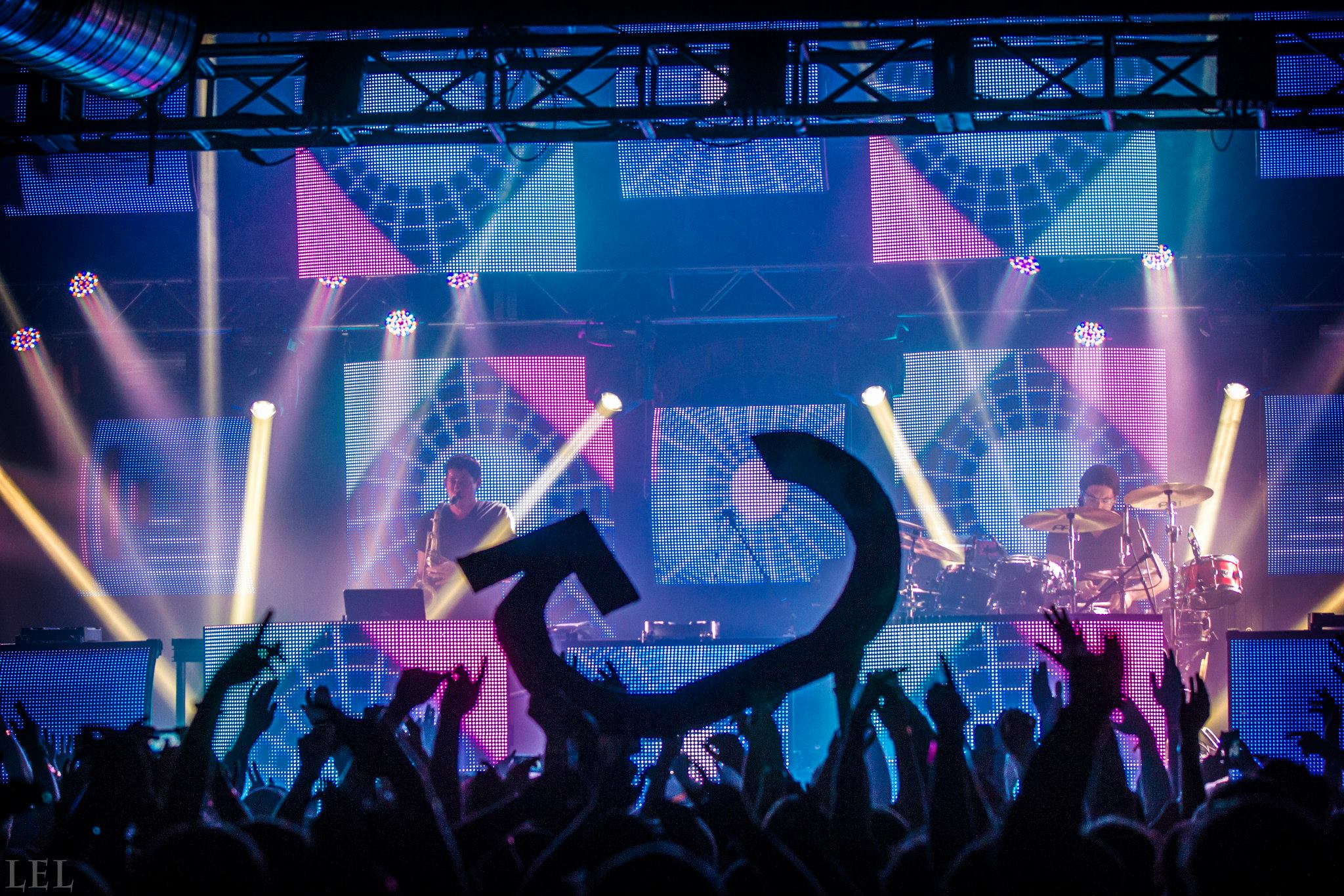 Photo by Live Edits Lab
When you're given the opportunity to interview one of your favorite groups of all-time, you don't even think twice about it. I was given just that chance earlier this year with Big Gigantic at Summer Set Music & Camping Festival. Like many devoted fans, I have had the privilege of meeting Jeremy and Dominic at multiple shows in previous settings. Getting the chance to actually sit down and talk with them for an extended period of time was a dream come true. ThisSongSlaps last interviewed them prior to the release of their "The Night Is Young" album, so it was nice to catch up with them on a few things that have happened since February.
Q: When we last spoke to you guys, you mentioned that Skrillex was one of the artists that you had always dreamed of getting to work/collaborate with. You finally got that chance at Bonnaroo this year during his Super Jam. What was that like?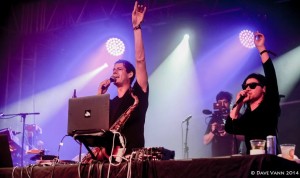 A: Dominic Lalli (DL) – "Yeah, it was cool. It was probably one of the coolest things we have ever done. Working with Sonny because he's such an amazing talented guy, like, people don't even realize how f***ing talented that guy is. Down to being: a player, a musician, a singer, a DJ, music curator, idea guy – he's full of all that s***. It was sweet! That was amazing. I'm still high off that. That led us to picking up a few dates with him on his Fall Tour, so we're really looking forward to that."

Q: You guys have been with Summer Set Music & Camping Festival since their inception. You have performed as the headliners each year. What has it been like to expand with the Festival and see the caliber of Festival that it has become today?
A: Jeremy Salken (JS) – "Yeah, it's cool to be a part of something from the start. Every year, they work on it and tweak stuff and do little things here, so we're super psyched to see where it's come from and how it has grown. The Midwest has always been really good to us, so it's great to come back here and hangout with everybody. Wu-Tang is performing right before us, so that's going to be weird. We grew up with that music, so it's going to be a trip!"
Q: What are some essentials that you require when touring?
A: DL – "It's different when you're flying and traveling on a bus. When you're on a bus, you bring more s*** because you're not going home for a while. Going to Australia for a couple weeks, you pack a suitcase, you know? We're pretty simple guys. We just need the normal essentials."
Q: What are, if any, some of the negative parts about touring? Something that you two might not see eye to eye with?
A: JS – "I love traveling and bouncing around nomadically like that, but at the same time, I just love being at home and being able to work/practice/do whatever. That's the thing with touring. It's tough because you're going day-to-day on a bus. You're showering in a hotel every night. You're never really in a state where you're just super comfortable. I don't mind it much because I sleep well on the bus, but it's nice to be home and settled. Getting into a routine on tour is almost impossible."
A: DL – "When I'm at home, I'm working towards something. I'm working towards getting ready to get back on the road. I'm working on moving things forward, in terms of: making music, ideas, etc. That's my job; it's the best job ever. When you get on the road, all you can do is be on the road and play your shows. Coffee, eat, sound check, show. (That's the daily routine.) Your mentality is that you have time when you're home. When you're on the road, you're just presenting what you've been working on. You're doing the road. It's not one of the bad things, but it's just how it pans out."
Q: In recent years, a lot of artists from all over have started incorporating the saxophone (live or instrumental) into their tracks. GRiZ, Faul, Klingande, Moon Hooch, and Androma being a few of them. Do you feel that you had any inspiration in that?
A: DL – "Definitely Grant (GRiZ) because I have known him for awhile. I'm not sure about the European acts. There's this House sax thing that has been going on. It's really nice, down, chill tempo. There's a lot of smooth sax over the top of their tracks. I know that when we were first doing this thing, the idea of starting this project, there was definitely no one doing it. We got some weird looks. It's cool to see it work for us, but it's an honor to see other people doing it. More people are getting into it and it's something that they can latch onto. Having Jeremy in the live setting, we can really just play and open things up more. You can play saxophone and be a saxophone player, but there's a difference in 'playing' playing and being a player. Improvising and really trying to have a goal with that improvisation, in terms of making something out of nothing is what we're able to do."
Q: Earlier this year, you brought out a Marching Band to perform with you at Coachella. I spoke to you briefly about this at Free Press Summer Fest in Houston, but how did this idea come about?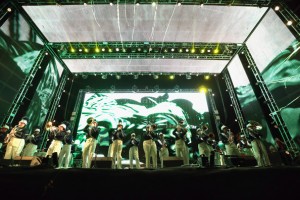 A: DL – "We were just kind of looking to do something cool and different for Coachella because that's what that Festival is all about. That idea, sort of, came through and we just picked some local kids that we had heard were good and could pull it off. We got in touch and they killed it. We're going to be doing it again soon. It's under wraps, but on a show next month… That we do two nights…"
Q: At this point, there is rarely a Music Festival or a concert venue in the United States that you guys have yet to perform in. Is there anywhere that you are really hoping to perform at in the future?
A: DL – "The Gorge. That's that."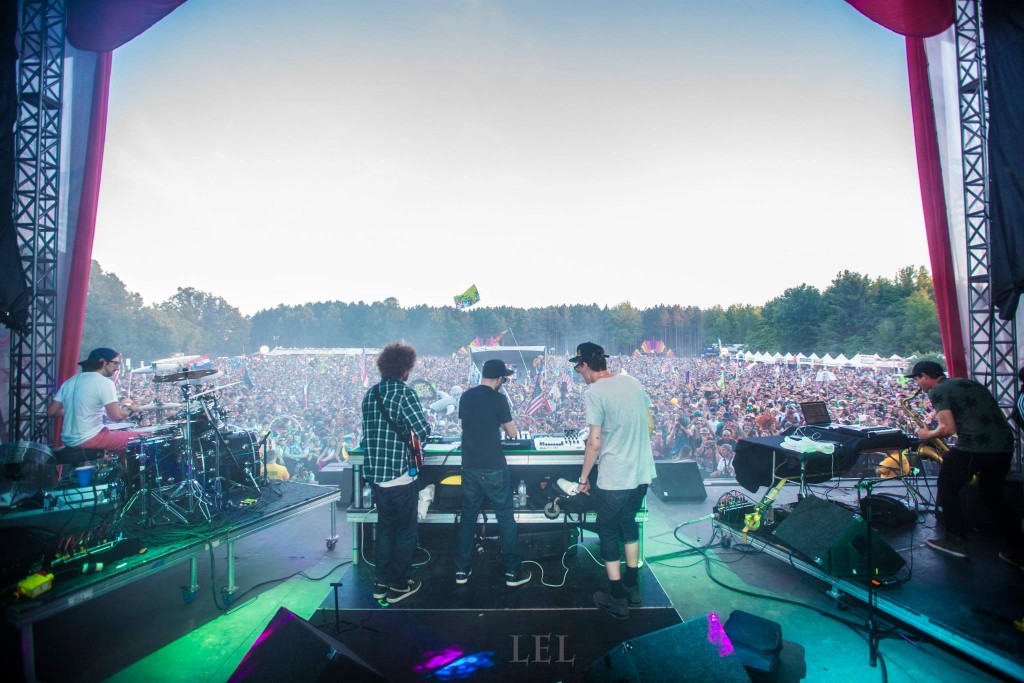 Photo by Live Edits Lab
Q: You guys have been able to create some epic collaborations over the years (Big GRiZMatik, Gigantic Underground Conspiracy, etc.) How is it that these ideas come about?
A: JS/DL – "It kind of happens when you're hanging with them. That's how it happened with GRiZ and Gramatik. We're always down to do whatever. Hopefully we get to do some more stuff with Sonny (Skrillex). He has such great ideas. When you think there's nothing that can be done, he knows exactly what to do. Literally, he comes out with a different side project every year. When we do shows with the Flosstradamus guys, that's an easy thing because we just have to play drums and saxophone over their music. We're open to anything, man. Always. Hopefully the opportunity just presents itself more."
"Follow" Big Gigantic : | Facebook | Twitter | Soundcloud |
"Follow" Live Edits Lab (LEL): | Facebook | Twitter | Instagram |
Comments
comments