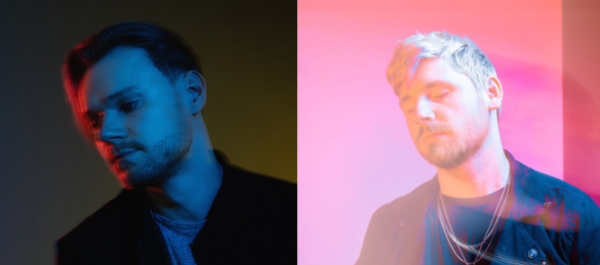 After the success of the initial release of their song "Off the Edge," Hellove and Zack Gray had to run it back and bring us the equally emotional music video to go with it.
The music video depicts the artists' struggle with depression. It starts out with Gray in a state of sadness, crouching in a tunnel before facing himself and the trauma he has faced. His past whizzes by him, flashes of failed past relationships, friends, and family. He eventually finds himself lost in a forest, about to go off the edge of a cliff before being saved and seeing the positive aspects of those same past experiences. The video is a simple story about the struggles of depression but still a powerful representation of the disease that plagues so many in society. These four minutes can help anyone struggling relate and show that they are not alone in this battle.
Hellove and Zack Gray have also teamed up to start the OFF THE EDGE campaign, a 4-part episodic endeavor that takes the form of an official website (offtheedge.world) that is officially supported by the American Association of Suicidology.
You can watch the video now down below and if this resonates with you, know that there are people out there who love you and are willing to help in whatever battles you may be facing. If you are in the US and having thoughts of suicide or need someone to talk to, you can call the National Suicide Prevention Lifeline at 1-800-273-8255.
Hellove and Zack Gray – Off the Edge | Download |
"Follow" Hellove: | Facebook | Twitter | Instagram | Soundcloud |
"Follow" Zack Gray: | Facebook | Twitter | Instagram | Soundcloud |
Comments
comments