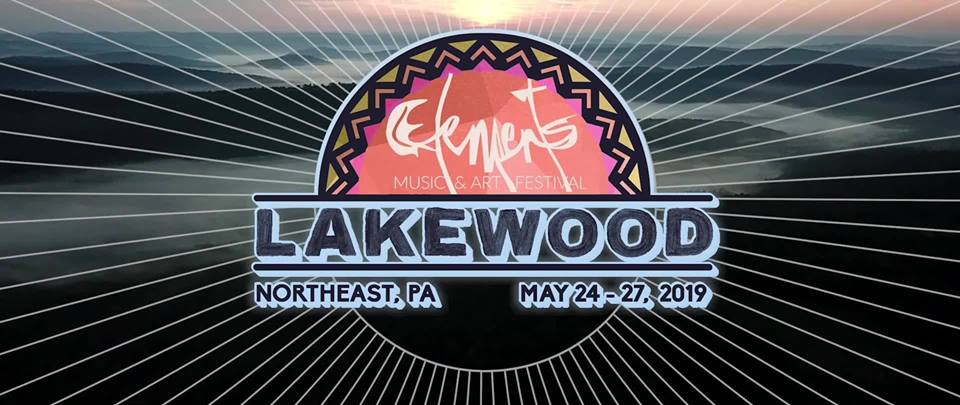 Festival season is here and what better way to kick it off than Memorial Day weekend at Lakewood. Elements Music & Arts Festival has been on our radar for a minute and now that it's upon us we couldn't be more stoked. This one is stacked in more ways than one; the music lineup alone is crazy but they've also got tons of tight activities and workshops planned throughout the weekend. Planning out who you'll see and what you'll do at an event like this can be a little overwhelming, but don't worry! We're here to give you a slight breakdown and tell you what we think you shouldn't miss.
Let's start with the music, as far as electronic music goes they've pretty much encompassed all different angles. They, of course, knocked it out of the park with the house bookings but what has my attention is the Theatre stage. From midnight into the early morning this stage is about to be jumping. Cyber G, Thought Process, Mindset, Of The Trees, Supersillyus, Faceplant and pretty much everyone else playing is going to crush. Shoutout to The Rust and Sermon for setting up those takeovers. The Earth stage will also host some dope acts. You won't want to miss Big Gigantic, Liquid Stranger, Choppy Oppy, Clozee or the 5am Trio. All in all this billing is gas top to bottom and without that many set conflicts, kudos to them for that. Also, don't forget to check out some of the names that you don't recognize and find a new favorite artist!
What makes a good festival great is turning the weekend into an entire experience. Taking the time to set up fun, creative things to do other than the music completely elevates the event. Just looking at their daily schedule of activities I can already feel the vibe they're trying to create. Beachball Dodgeball on the Waterfront, Human Fooseball Throwdown, Slimetime Live, Swag Relay race? I'm not 100% sure what a couple of these things will entail but I'm definitely here for it. Don't forget about the Lost Record Vinyl Hunt going on all weekend either. If you happen to stumble upon any of these, return them to the Misinformation booth for a surprise. For those of you who rise early on Saturday and Sunday, grab a bowl and head to the Cinema for free cereal and some cartoons.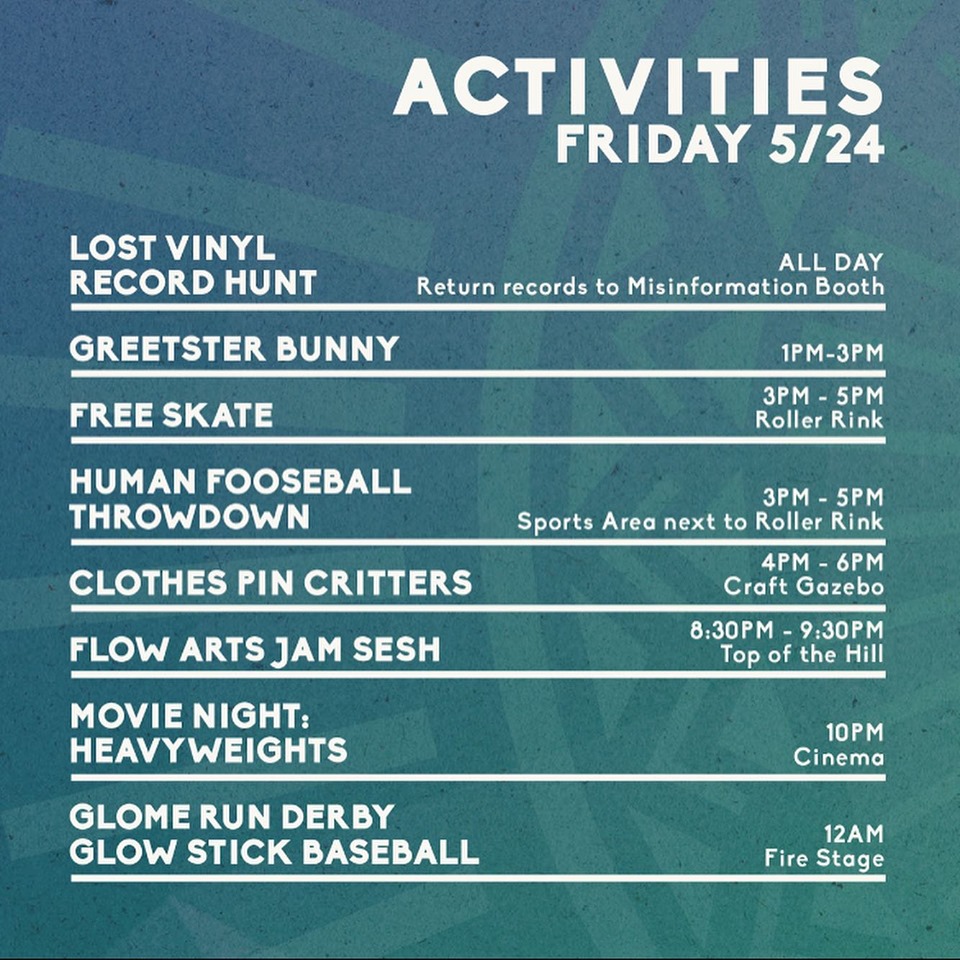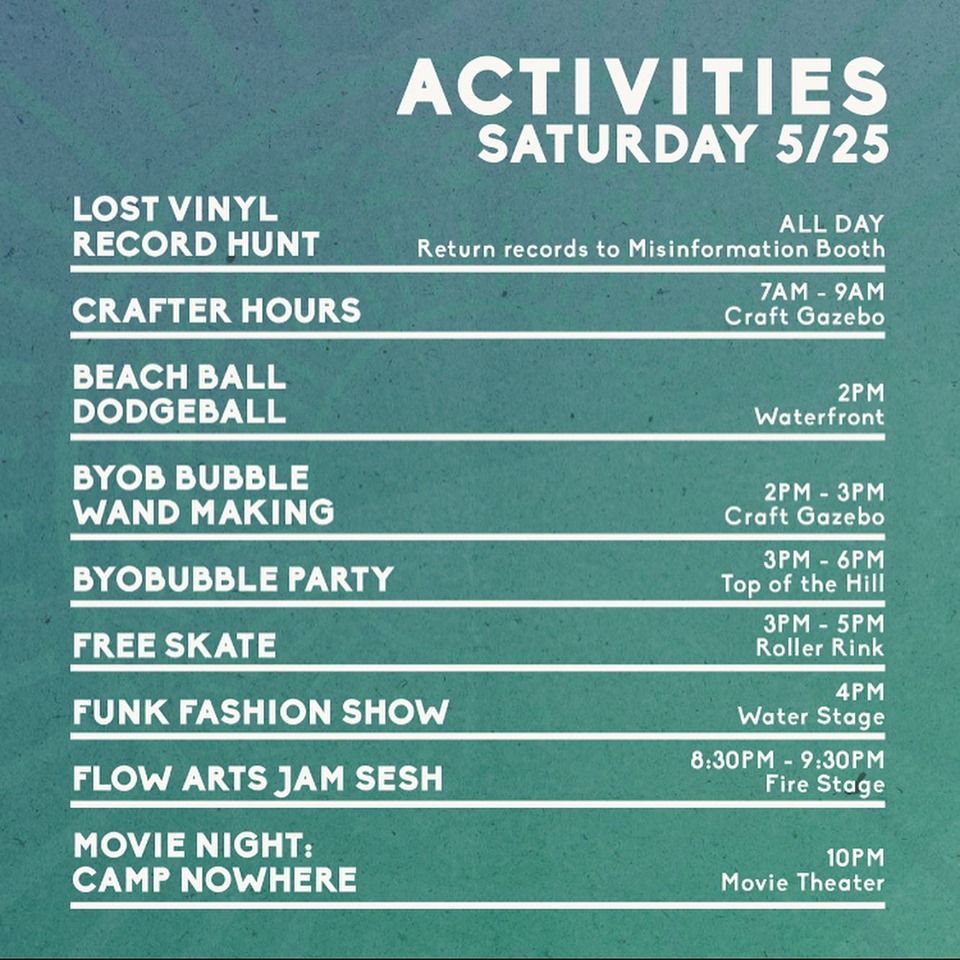 If you still haven't gotten your tickets, you should probably go ahead and take care of that here. They're reasonably priced and it's about to be a wild one so come party with us!
Elements Music & Arts Festival Facebook/Twitter/Website
Comments
comments