With Okeechobee just under two weeks away, it's time to start getting excited. Actually, let's be real, we've been counting down the days until our return since they closed the gates in 2017. We're stoked to be back in Sunshine Grove and see what round 3 beholds. I don't know if you guys have checked that schedule yet but there's always something dope happening. All kinds of different things, at all hours, in all different places. Honestly, I think just deciding where to be is the hardest you'll have to think all weekend. After reviewing the schedule front to back multiple times we've compiled a list of a few things we believe you will not want to miss.
A staple of the Okeechobee brand, a show filled with monumental surprises; that's right, we're talking about the PoWoW! The segment fashioned after the infamous Bonnaroo SuperJam has grown into one of my favorite happenings at this festival. Years past have seen some one-off, iconic mash-ups that will most likely never happen again. When it comes to icons, this years PoWow! lineup is definitely stacked. Leading the way is Snoop Dogg and The Roots, which I don't think has ever happened before so I'm convinced it probably won't happen again. Last year The Roots were in attendance with Usher and that was a sight to see! Joining them is the legend, Chaka Khan and Brooklyn rapper, Joey Bada$$. It doesn't stop there, they will also be sharing the stage with Dom from Big Gigantic and the man with the brass, Trombone Shorty.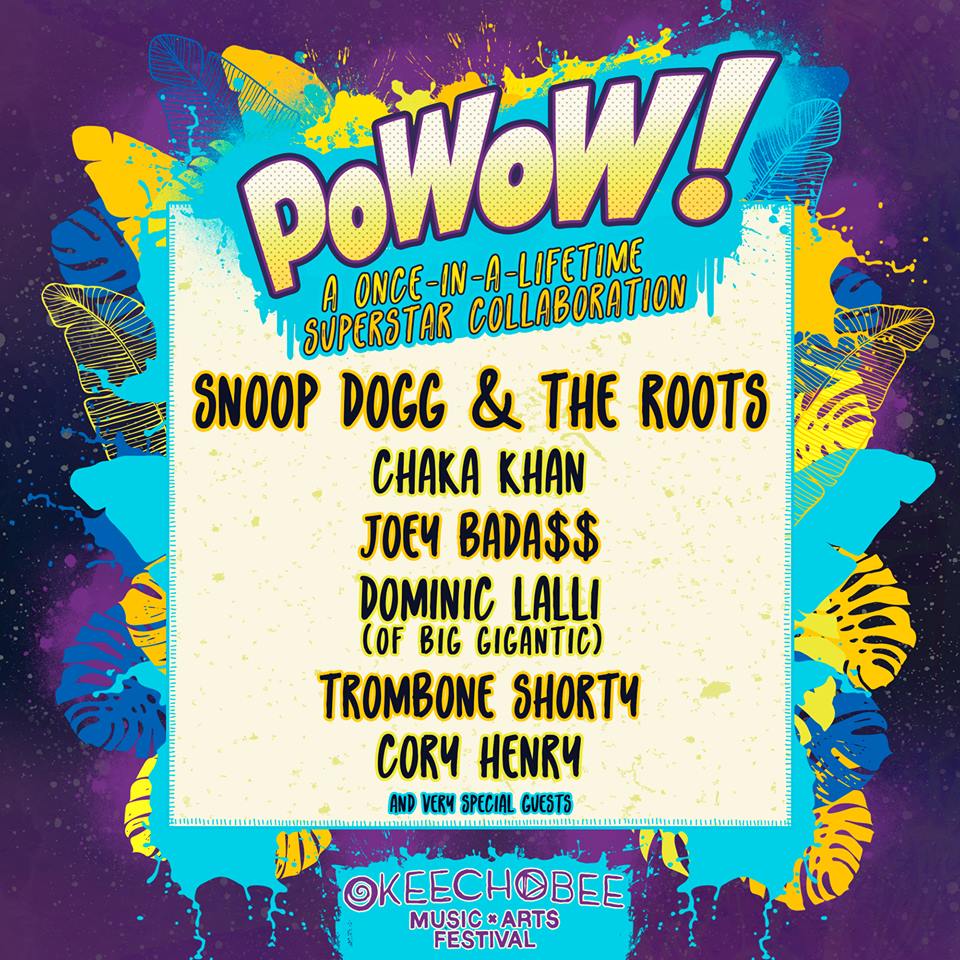 This alone is something to marvel at but it's the surprise guests that keep things interesting. Basically, what I'm saying is, if you aren't there you're missing out!
If you've been to Okee in years past then you've got to remember the Incendia stage. Most festivals have a similar setup but there's something about this one that makes it special. There was some skepticism at first as to whether or not it would return. That was squashed when it was announced that it would be back and it would be better. Providing the music on this stage is Blunts & Blondes, Nitti Gritti, Part Native & many more. Florida nights can get a little bit chilly, don't forget to swing by Incendia for that (warm) late night turn up.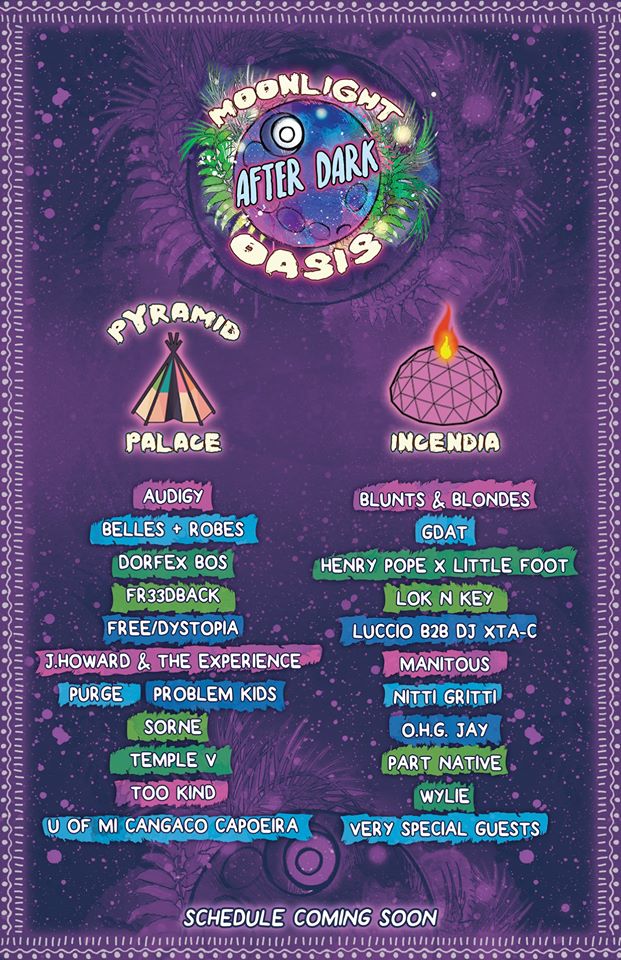 One thing that's super respectable about this years lineup is the lack of overlaps. Even further, the general layout and planning of the schedule is A1. If you've peeped, you may have already noticed the impeccable work done here. Take the Aquachobee stage on Sunday from 2:30 until 7:15 for example. It starts Dirt Monkey b2b Subtronics then you have Boogie T b2b Squnto into Ganja White Night b2b Boogie T b2b Dirt Monkey finishing with Liquid Stranger. That's all in the same spot. Hats off to Okeechobee because I don't think it's ever been easier to plan out a five hour portion of my day. That's dope but it doesn't stop there, check the schedule out for yourself and see what I'm talking about!
Kick off/early arrival parties are usually pretty lit but you're lying if you say you've ever seen one as lit as this. The Full Moon Beach Party on Thursday will feature Thriftworks, Opiuo & Okeechobee Veteran, Bassnectar. To me this is a little absurd because I'm not even sure I'll be prepared for something this massive a few hours after setting up camp and settling in (jk). You already know I'll be there though, right alongside everyone else, celebrating the bomb weekend that is to come.
This years lineup is insane but that isn't the main reason I'm coming back. When it comes to the people, there is no place like Okee. One thing festivals usually have an abundance of is art and Okee is no exception. The production value and work that goes into every performance is another thing that can't go unmentioned. Truthfully, (in my eyes) this festival has very little flaws but there's only one way to find out for certain. Grab your tickets now before it's too late, I promise you won't want to miss this! I can't wait to be back in Sunshine Grove at my favorite festival with my favorite people. Year three is without a doubt going to be extra special.
Okeechobee Music + Arts Festival Facebook/Twitter/Website
Comments
comments