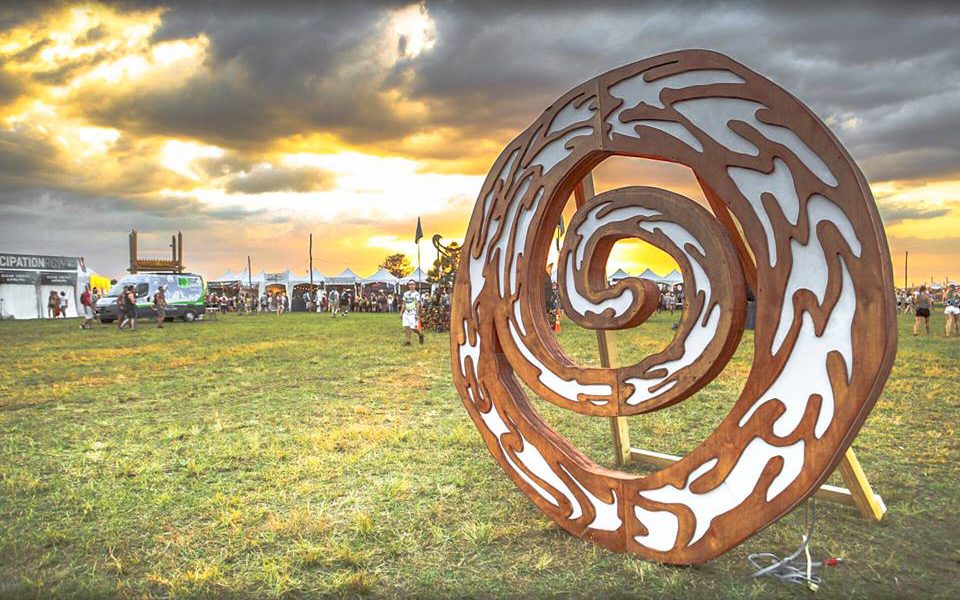 Most festivals will make a lot of adjustments after their first year to ensure a top notch experience for the attendees. After the first year of Okeechobee I can say that I left with zero complaints and I was extremely anxious to see what #OMF17 would behold. I've never seen a first year fest go off so flawlessly so I knew that I had to make it back the following year. I figured there would be some sort of expansion given the size of the breathtaking venue they have in Sunshine Grove. I knew they would deliver yet another star studded lineup matched with grade A production. Honestly, I expected a lot from what has grown to be my favorite festival but there is no way I could have imagined the magic that would take place within the portal this year.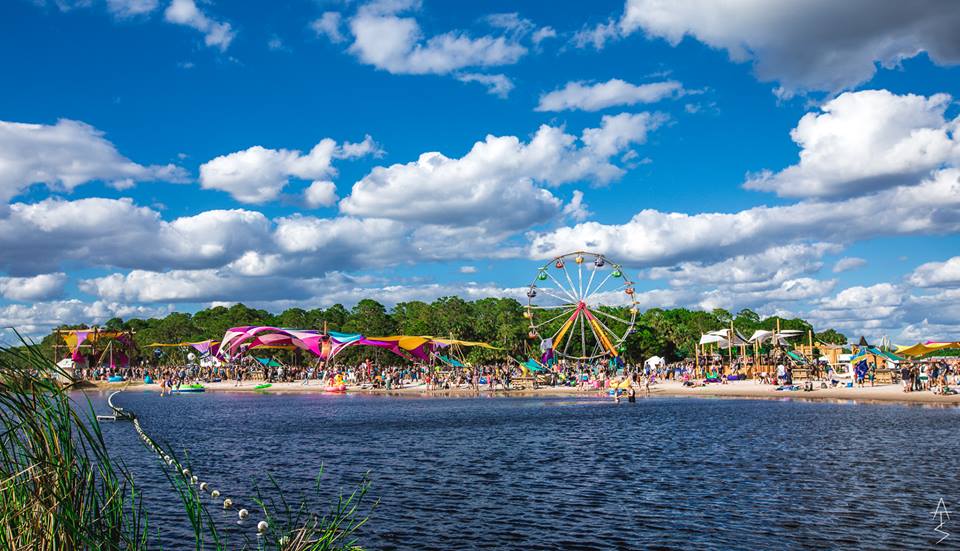 My four days at Okeechobee came and went with no shortage of dope musical displays. Everyone left Okee last year ranting about how great it was so you already know everybody billed brought it this year. One of my personal favorite sets from the weekend had to be Wiz Khalifa. I've seen him on multiple different occasions but never like this before. The fact that he played "Say Yeah", which just so happens to be one of my favorite songs ever (that I've never seen him do in the 4 times I've seen him), basically made my entire existence. There was no lack of good hip hop on the bill, that's for sure. I actually ended my festival a lot differently than most; while the masses were at Pretty Lights, we were getting down with D.R.A.M. at the Here stage. It was pretty cool hearing "Broccoli" and his most recent single "Cash Machine" live, he brought a different energy and definitely had the crowd lit!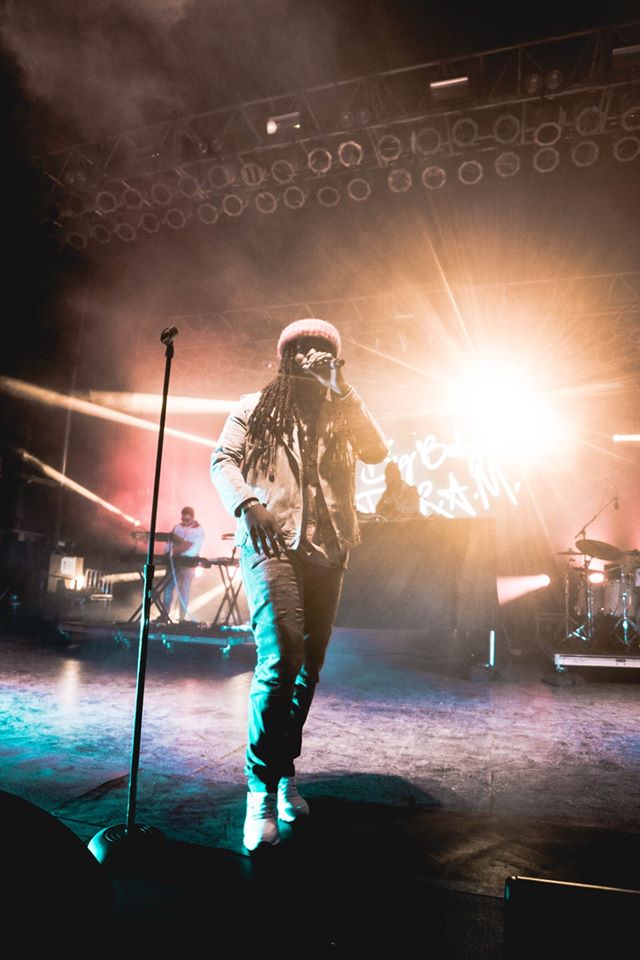 Of course there was also an array of awesome electronic acts in attendance as well! Two standout sets for me came from two guys I find myself talking about more and more, Griz and 12th Planet. The saxophone guru, Griz was his normal funky and lively self everyone has grown to love. 12th planet threw down per usual and had everyone going up to a heavy mix of riddim and filthy dub. The two separately was a treat but it gets better; Griz b2b 12th Planet b2b Snails? I can't make this stuff up. Probably one of the most fire b2b sets I've witnessed in awhile, if you weren't there you missed out on a spectacle. A few of my other favorite sets from within the electronic spectrum came from: FKJ, Bassnectar and Ganja White Night.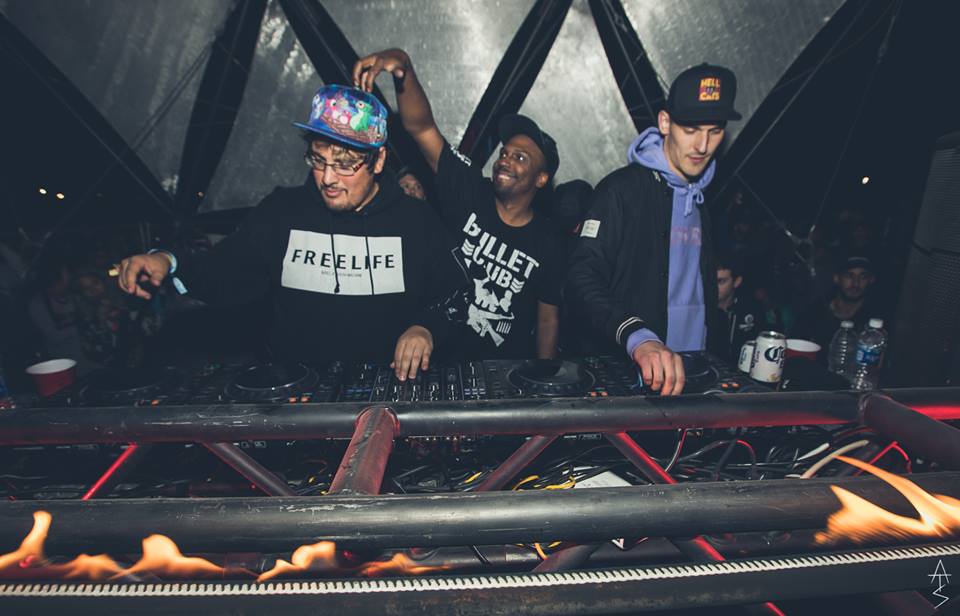 This years PoWoW! featured a right talented group of artists with all sorts of different musical abilities. The idea is to bring together a group of people to create a once in a lifetime display of musical prowess and I would say it was a success! Front man Michael McDonal of The Doobie Brothers did several of his old jams but also played classics like "PYT" by Michael Jackson and "Shining Star" by Earth, Wind & Fire. Guest appearances are a staple of this super jam session; this years most notable was probably Solange popping up for the Doobie Brothers hit, "What A Fool Believes." Rounding out my top ten sets from the weekend you have: The Revivalists, Tennyson, SOJA, Space Jesus and Russ.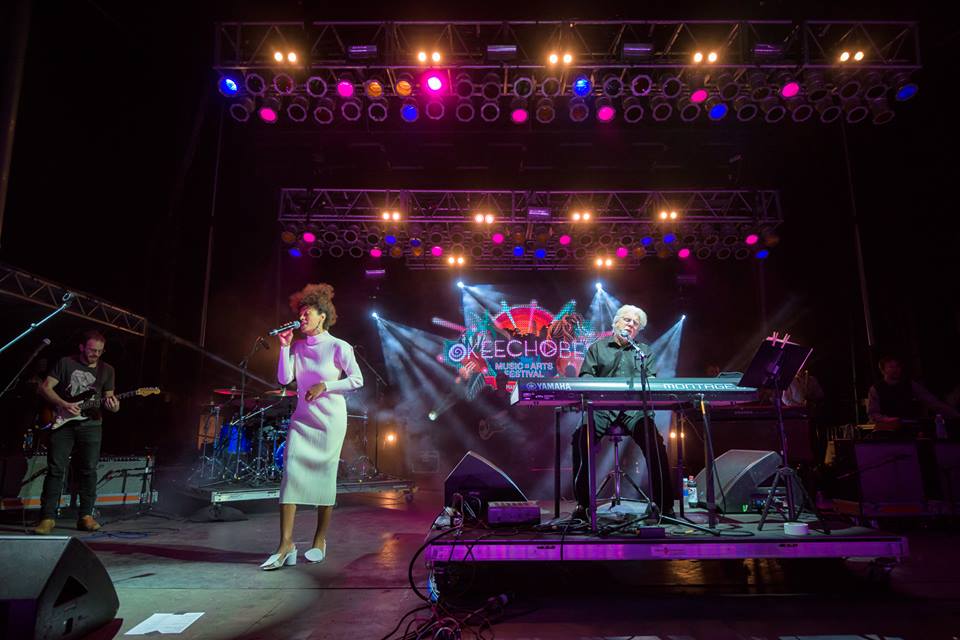 Okeechobee 2017 saw the addition of the Incendia stage, different art installments and much more! All of the huge sculptures and different graffitis added a nice touch to the grove that was missing last year. The introduction of the new stage that turned out feeling like one of the main stages was a blessing. I found myself there into the early morning on the last night, along with a bunch of other heads that weren't so eager to go home. There was a rumor about a super secret b2b (Pretty Lights/Griz I believe it was and yeah I was skeptical but had to be there just in case) at Incendia that actually never happened but there was still music and people and that's all we need! After this year I'm convinced I won't miss a year of Okeechobee ever. Watching a festival evolve from the very beginning really is something special!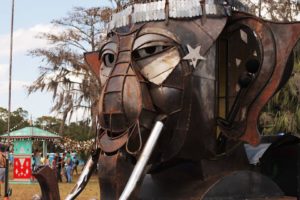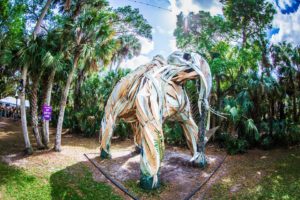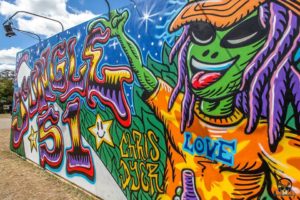 If I could change one thing about Okeechobee this year it would be how far I was camped from the venue. There clearly is nobody to blame for this but myself, it just sucked having to walk the distance we did to get into the venue. With a site the size of Sunshine Grove this is to be expected so I'm definitely not complaining. I just missed out on a lot of the exploring I got to do last year but this also led me to another conclusion. The people of Okeechobee remain one of the nicest and most welcoming crowds I have ever seen at a festy. Our neighbors and everyone camped in our general vicinity instantly became our friends for the weekend. I have no clue what it is about this fest that draws out such awesome group of people but in the portal (not to sound cliche) it truly is only good vibes. Those friends for the weekend turned in to forever homies and those memories made will last a lifetime.
In conclusion I must say, I am not surprised that Okeechobee once again went above and beyond everything I expected. With this festy you don't get just one facet of the experience, you can really feel the time and effort put into making sure the attendee enjoys every little thing about the event. I said this after #OMF16 and I'll say it again; I will without a doubt be returning to Sunshine Grove next year. Not only will I be returning but I will be anxiously awaiting any and all information on #OMF18! If you weren't one of the lucky ones getting it in the madness then you should stay tuned for that recap video. In the meantime, check out their sites/socials to peep some of what went down and to get an idea of what Okeechobee is all about. Until next year!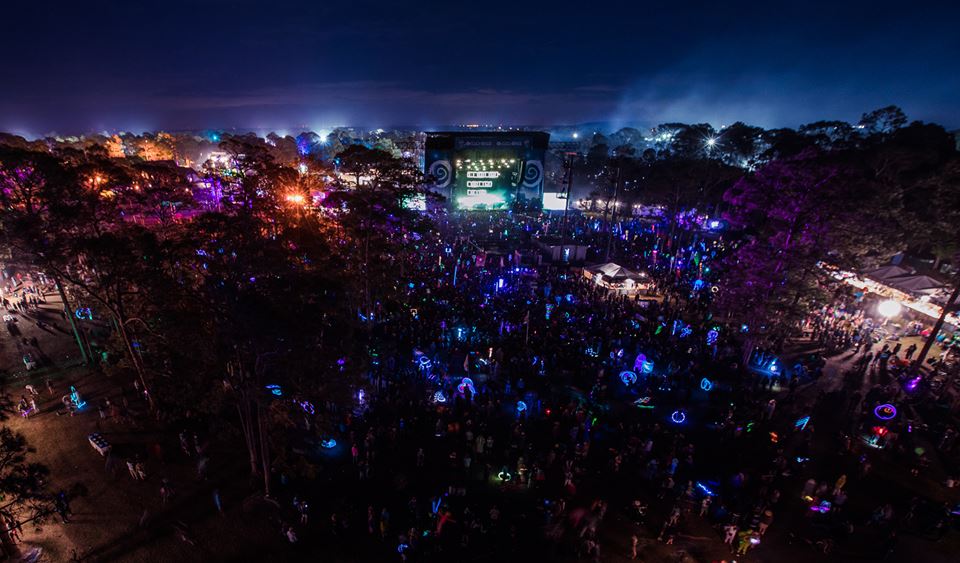 Okeechobee Music & Arts Festival Facebook/Twitter/Website
Comments
comments