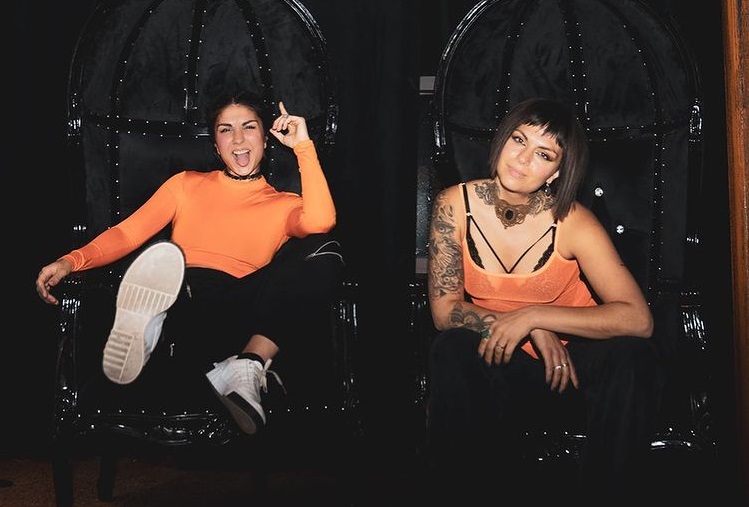 After teaming up with Illenium and SLANDER for "Lay It Down," Krewella has joined forces with Beauz to deliver "Never Been Hurt."
With the sisters being considered quite the bass enthusiasts, they showcase their versatility once again with a vocal-drive house hit that is both radio-friendly and club-ready while being quite the emotionally rollercoaster ride throughout.
Krewella shares, "The inspiration of 'Never Been Hurt' comes from the feeling of the body and heart slowly opening its doors again after being calloused by the pain of love. Surrendering to intimacy is a leap of faith, and in a way, memories of past loss or trauma become erased when we are ready to experience love again in its pure innocence. We wrote the song a few years ago and have been waiting for the right vibe to bring the song to the finish line. As sisters, we found it sweet to be collaborating with brothers Bernie and Johan Yang, and despite being confined to the internet during the pandemic, we managed to have a seamless flow of sending versions of the song back and forth."
"Krewella has been one of our favorite artists that were responsible for inspiring us to make music. It's so cool to work with the sisters since we are a brother duo. When we received 'Never Been Hurt' from the girls, its dark and contemporary style, along with its story, immediately resonated with us. After several back and forths, we were able to come up with an edgy vocal chop lead complemented by an infectious bassline, as well as contributing our own vocals into this dream collaboration. We absolutely can't wait to perform this gem along with the girls on stage when we return to the US," Beauz adds.
Head into the weekend with Krewella and Beauz's "Never Been Hurt" below.
Krewella & BEAUZ – Never Been Hurt | Download |
"Follow" Krewella : | Facebook | Twitter | Soundcloud |
"Follow" BEAUZ : | Facebook | Twitter | Soundcloud |
Comments
comments