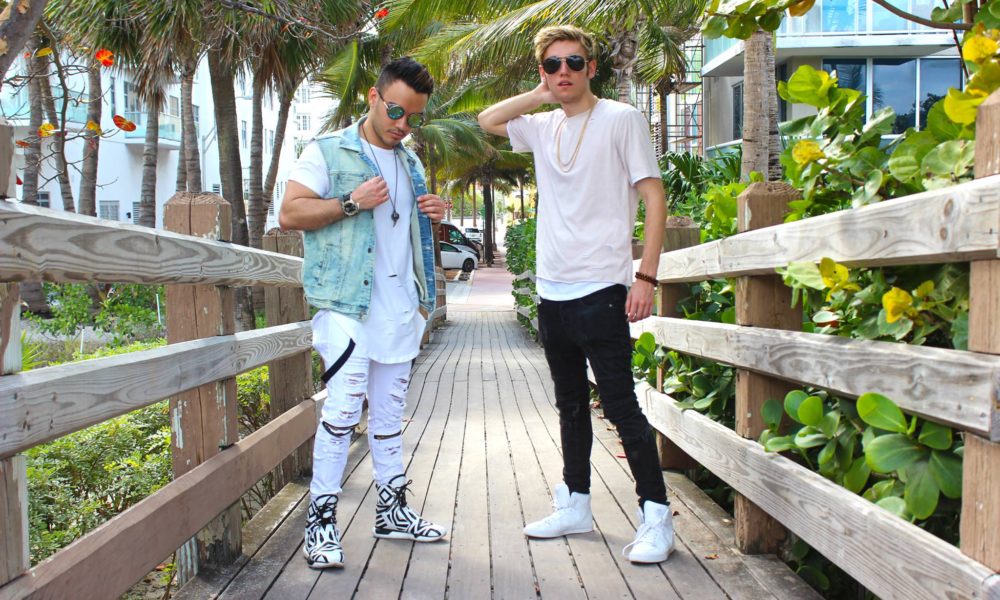 It's been an exciting few months for AJ DeMarco and Sal Volo, otherwise known as Radio Smash. After a short hiatus, the New Jersey natives performed at this year's Ultra Music Festival in Miami and released their first track on Hot Source Records.
We had the pleasure of chatting with Radio Smash about their background, their hit single, "Call Me (On The Weekend)" and what they have in store for the rest of 2017. Check out our exclusive interview below!
Radio Smash- Call Me (On the Weekend) | Download |
TSS: Tell us a bit about yourself. How'd Radio Smash come to be?
Radio Smash: I (AJ) started "Radio Smash" back in 2010 before I met with Sal. The first few years I spent sharpening my skills and understanding how the software worked.
I met Sal a few years later through a mutual friend and the passion we have for music. When we were first introduced we instantly clicked and decided to try a studio session together. Previously, we had both tried working with other collaborators but nothing worked as flawlessly as this. The name Radio Smash came from the end of a car ride almost 10 years ago. As my parents were about to turn off the car, the last two words heard of the song playing were "Radio Smash." I sat in awe at the two words and how much energy they had and decided I would use them as the name for the project.
TSS: How would you describe your music and who are your musical influences?
Radio Smash: Recently we've been doing a lot of soul searching to find what "our" sound really is. Since the beginning, the goal behind Radio Smash has been to take what the sound is on the radio and make it unique to us with our influences of EDM, Pop, Hip Hop and Metal. Our musical influences right now are Secret Weapons, Halsey and Justin Bieber.
TSS: If you could work with any artist, dead or alive, who would it be and why?
Radio Smash: Hmm, tough call on that one but I would say Jimi Hendrix because his experience album was the first album I really fell in love with as a kid. I remember my dad playing it and hearing all these crazy sounds, all somehow working together and I couldn't get enough! As I grew up I noticed that same wild/surreal character in electronic music and I knew it was the direction I needed to go in.
TSS: When you're not creating music yourselves, what artists are you listening to?
Radio Smash: Oliver Heldens, Secret Weapons, Imagine Dragons, Halsey…
TSS: You two released "Call Me (On The Weekend)" last month. What inspired you to create this feel-good track?
Radio Smash: This track came from an imagination of a city, stricken with depression during the day but at nighttime it had such life and good/fun energy when all the neon lights came on and everyone came together to break the depression created by the daytime. You'll notice during the track that it goes back and forth from the soulful, hard times piano to the uplifting synth chords of the drop, representing the day to night transition.
TSS: "Call Me (On The Weekend)" was also your first release on Hot Source Records. How are you guys liking Hot Source Records thus far?
Radio Smash: The team at Hot Source has been incredible to work with and although this is our first release we couldn't be happier with the job they have been doing with this song!
TSS: What does Radio Smash have in store for the rest of 2017?
Radio Smash: We're planning on releasing a few different songs of a few different styles to see what our fans choose that we write best! After all, we're both classically trained musicians so we're down to write anything. The sound of "Radio Smash" will be decided by our fans.
"Follow" Radio Smash: | Facebook | Twitter | Soundcloud |
Comments
comments