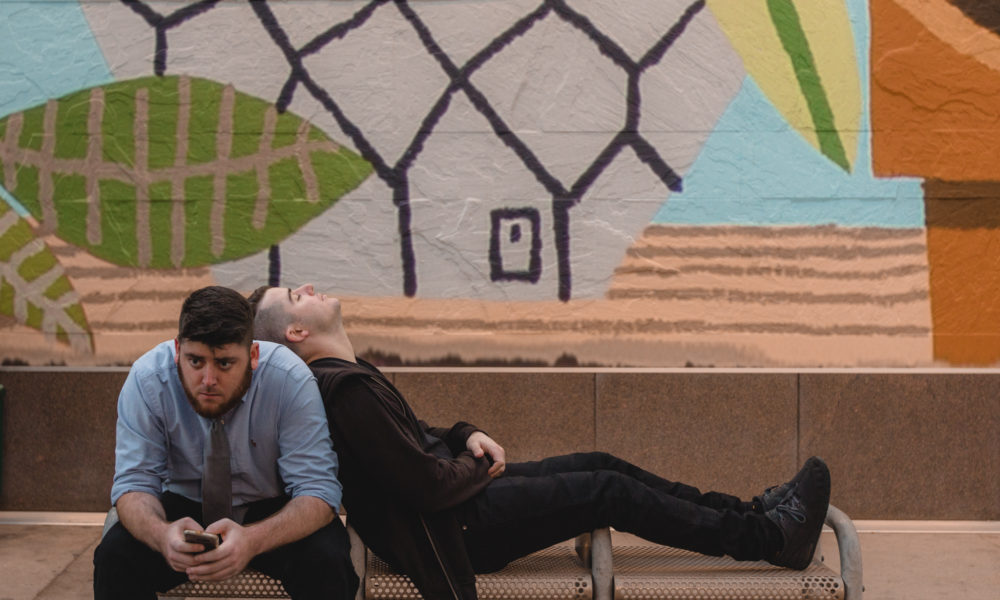 Well my friends we are less than a week away from Electric Daisy Carnival. Set to take place just four days from now in Las Vegas, Nevada. As if were not already excited enough, Insomniac has dropped an EDC compilation album today with jams from some of the artists we can expect to see under the electric sky. Featured on the compilation album we get a new track, "Electric Sky", from Corporate Slackrs who we had the opportunity to chat with the guys about the new song, EDC, and more!
Corporate Slackrs – Electric Sky |
TSS: So you guys got together back in 2012, how did you get started making music together?
Corporate Slackrs: We started making music together after we met at a new weekly electronic night I was DJ'ing at & Devin was just promoting the night because electronic music was upcoming in Jacksonville at the time.  Devin showed me some music after some shows and he started to come over my house after his "Corporate" job to produce music.
TSS: Did you guys always want to go into music or was it something that came along later?
Corporate Slackrs:  I always was into music my whole life but got serious with it as a job in college when I started to DJ. I didn't DJ JUST to pay my bills, I wanted to make a career out of it and become an artist.
Music has been apart of me since I was a kid. I played in middle/high school bands, choir, and then downloaded FL studio my senior year of high school. All passions start as a hobby at some point.
TSS: Who would you each say is your biggest musical influence?
Corporate Slackrs: Pink Floyd & Nero
TSS: You've just released "Electric Sky", can we expect more releases from you guys soon?
Corporate Slackrs: Electric Sky was released on the EDC compilation album but hasn't been "officially" released yet.  We have a lot of music done and some projects that are almost complete. We will be releasing a couple more tracks with Emma Zander as well. Our new music means a lot to us and hope people can tell we're "writing stories" with our songs. Just like "Electric Sky," we want it to take you somewhere.
TSS: After touring, you guys have played tons of venues and have EDC right around the corner, what's your favorite venue/event you've played so far?
Corporate Slackrs: It's probably between Stereo Live in Houston or this wild ass show in New Mexico, which I think was at the El Rey theater.  It was over 100 degrees in the room & water was being thrown everywhere. We just remember thinking to ourselves "holy shit, this is our job".
TSS: Do you have any dream venues/events you want to play?
Corporate Slackrs: EDC Vegas was definitely an event we've always wanted to play and are excited to be apart of this years event. Every great venue/festival around the world is our goal. We want to showcase our music for everyone.
TSS: What are you looking forward to the most at EDC?
Corporate Slackrs: Debuting our new music and the atmosphere at the festival. We have been to a lot of shows and events in our career, but the atmosphere at EDC Vegas is amazing. Everyone is in a good mood & trying to have a good time. Last year we went for our first time and we just loved walking around the whole event listening to the different genres and the vibes each area created. It was dope
"Follow" Corporate Slackrs : | Facebook | Twitter | Soundcloud |
Comments
comments