You know festival season is right around the corner when you start seeing two and three major lineup announcements a day. It can be a little overwhelming at times, I'm over here stressing about something that's still six months away. Picking and choosing between festys is no doubt one of the hardest decisions of the spring/summer seasons. You want to see what every fest has to offer and you also have those few that feel like home. Even though it is only a second year festy, Okeechobee is a place that I picture myself frequenting.
I was sold when the phase one dropped so quite honestly this is just icing on the cake. When it comes to depth and diversity, Okeechobee is right up there with some OG festivals. The addition of Logic is major, he joins a talented group of rappers to round out what is basically every relevant high hop artist currently. Names like Ganja White Night, Space Jesus and 12th Planet can also be found on this phase two. You'll see them there and all over your news feed as well because they are killing it right now. Don't know who Sturgill Simpson is? Do some research, he's Grammy nominated for album of the year, I promise you won't be disappointed. Other notable additions include The Floozies, Kasbo, Brasstracks and Vulfpeck.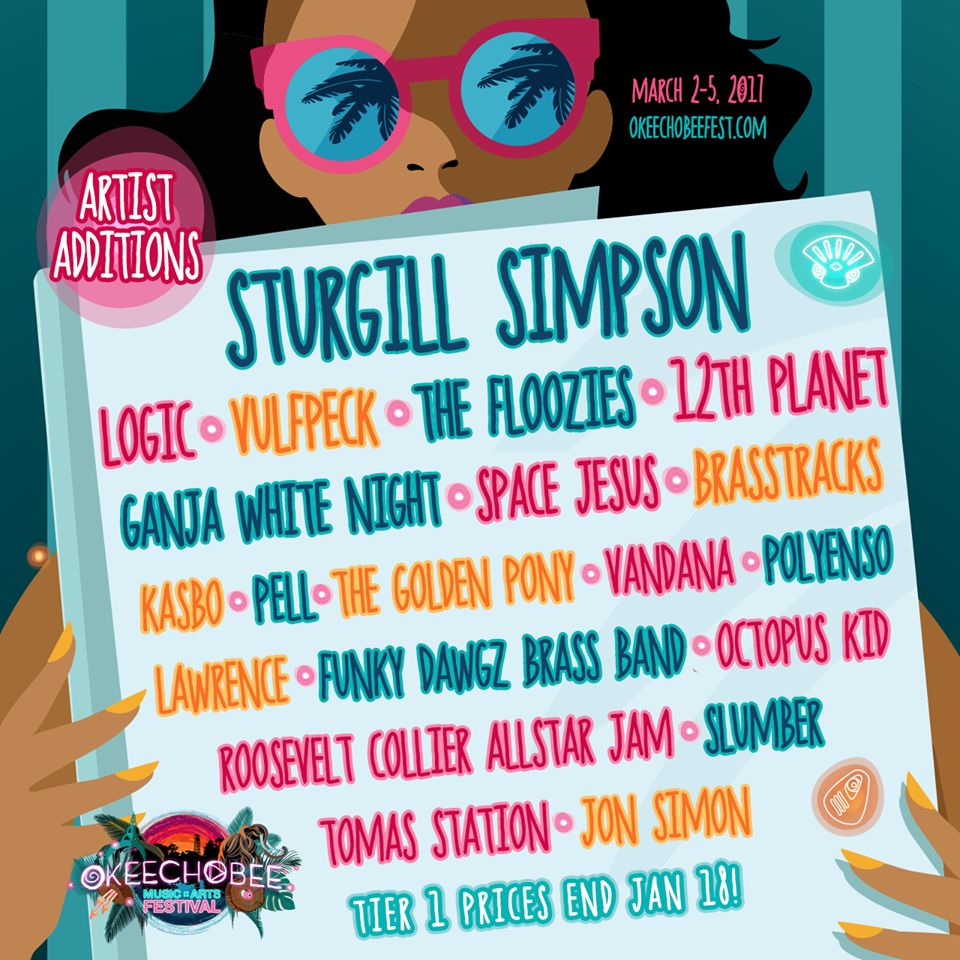 Head over to their website to check out the full lineup and for all other info. Only five days left for tier one passes and then the price goes up, grab your tickets here!
Okeechobee Music & Arts Festival Facebook/Twitter/Website
Comments
comments