BangOn!NYC is killing it this year, and tomorrow night (5/14) they are throwing the second in their Sessions series of parties – Sessions 002: Under The Sea In 3D, at Brooklyn's House of YES. If that title doesn't grab your attention, I don't know what will.
BangOn has teamed up with Reality Engine, a multimedia artist who is known for crazy holographic visuals at the cutting edge of technology. They have designed a custom underwater-themed visual extravaganza for this show, and all guests will receive 3D glasses on entry. Hosted by the unpredictable House of YES, this is sure to be a crazy cool event, and we are very hyped about it. There's also a secret headliner that hasn't been announced yet, but we heard from a pretty reliable source that Daft Punk are coming out of retirement for this one, with scuba versions of their regular attire.
All jokes aside, this is going to be a great night – grab last minute tix here and RSVP on Facebook. You won't regret it.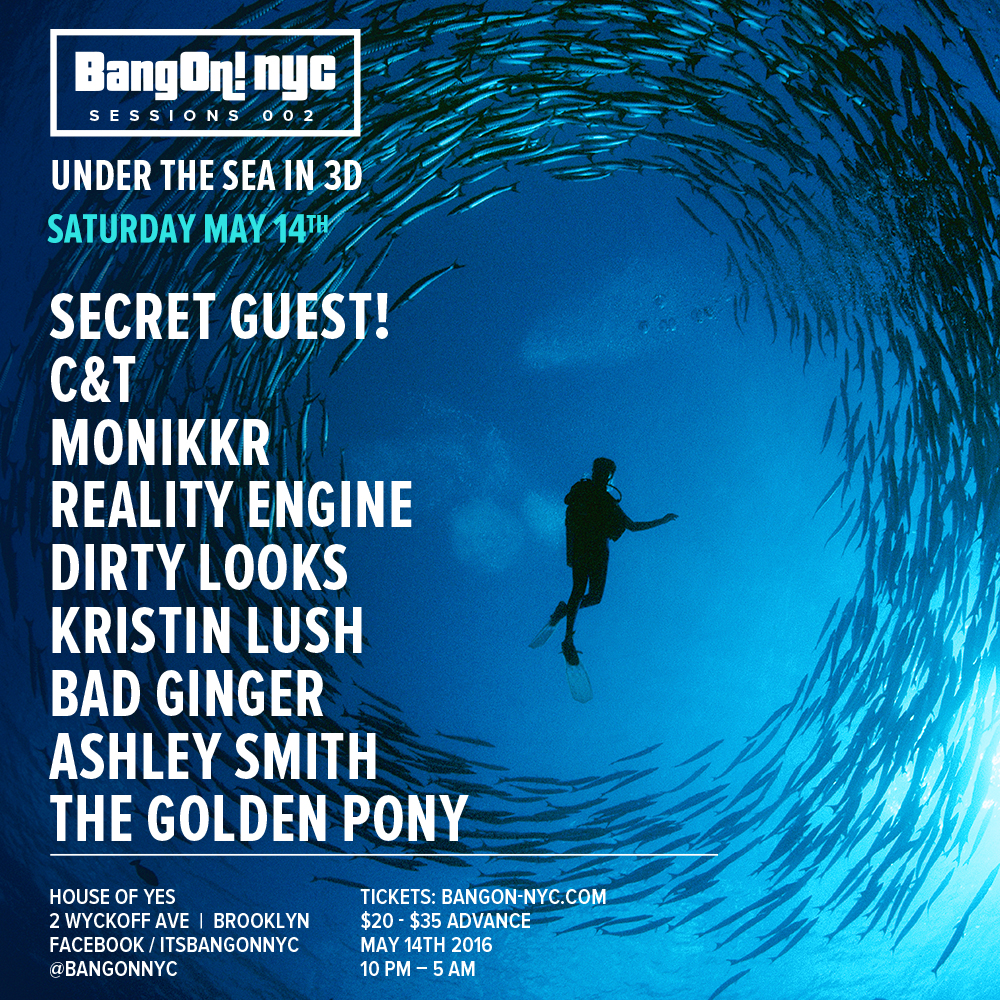 "Follow" BangOn!NYC: | Facebook | Twitter | Soundcloud |
Comments
comments