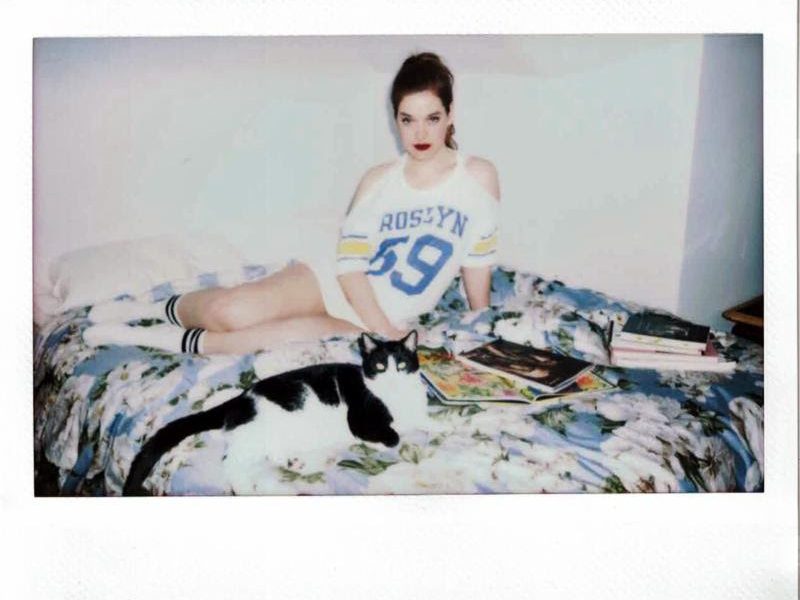 You may recognize the name Anna Wise from her frequent collaborations with Kendrick Lamar – her voice has been featured on every one of his releases since Good Kid, M.A.A.D. City. When I got an invite to her EP release party in Brooklyn earlier this week, I went into it with basically no context beyond that, and no real expectations. Once she got on the stage and started playing her solo material, I was blown away, and quickly realized that Anna is definitely an artist to keep an eye on this year.
Her show took place in an intimate setting, and she warmly interacted with the audience in between showcasing her beautiful voice over an array of electronic sounds. Her Ableton setup allowed a lot of versatility with putting crazy effects on her voice and performing some of the backbeat elements on trigger pads when appropriate. She later brought out Dane Orr, as the two have been releasing music under the name Sonnymoon for a while now, and played through some of the highlights from their albums, all of which was also very, very cool.
Anna's debut solo EP 'The Feminine: Act I' just dropped yesterday (listen below), and it is a serious tour de force. As the name implies, the release is thematically centered around feminism, with thought-provoking lyrics set over interesting beats of all kinds – every track is full of surprises, from the hazy, laidback rhythms of single "Precious Possession" and "BitchSlut" to the house-ish grooves on EP closer "Go."
All in all, Anna Wise is a great rising artist with a killer debut EP, and you should check out Sonnymoon too. Kendrick clearly knows how to pick his collaborators, and you will definitely be hearing more about her in the near future.
Anna Wise – The Feminine: Act I | iTunes |
"Follow" Anna Wise: | Facebook | Twitter | Soundcloud |
Comments
comments