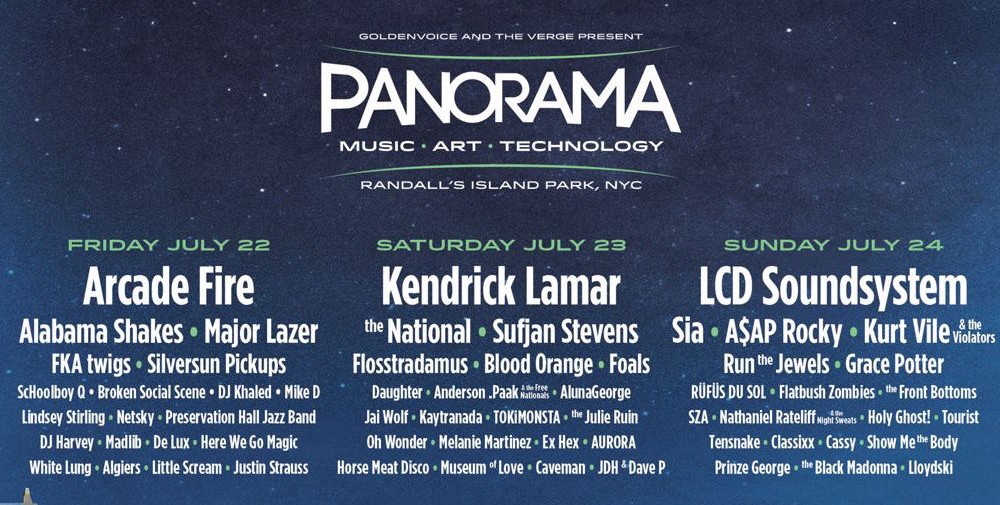 In a summer of huge anticipation in New York, Panorama Music Festival has just upped the stakes. The festival, brought to you by the same folks behind the wildly popular Coachella event, focuses on music, art, and technology.  Behold the magnificent lineup for its inaugural year.
It seems a bit heavier on hip hop, with appearances from TDE staples Schoolboy, Kendrick, and others like A$AP Rocky and Andersoon .Paak (who's new album was absolutely fantastic, may we add). EDM has a considerable ensemble at Panorama, though, as it features Arcade Fire and LCD Soundsystem as headliners, as well as up-and-coming artists like Kaytranada and Rufus Du Sol (who, coincidentally, also have one of our favorite albums of the year so far).
Check out the full three day lineup below. Panorama is taking place on Randall's Island on July 22 – 24 2016 and tickets go on sale this Friday, March 4, as 12:00 pm EST on Panorama's website. Three day passes for the festival come in at $369, and there a variety of different packages available, making Panorama an awesome alternative (or complement) to Governor's Ball (who did get a little antsy) or Electric Zoo.
Check out the full lineup below!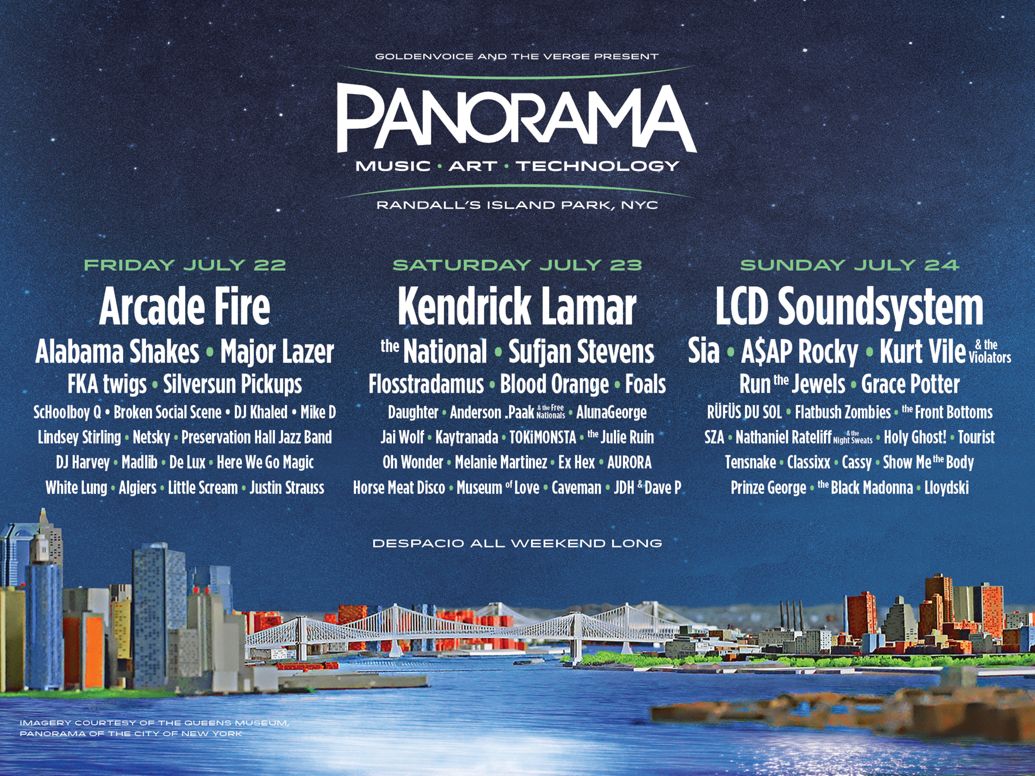 Comments
comments