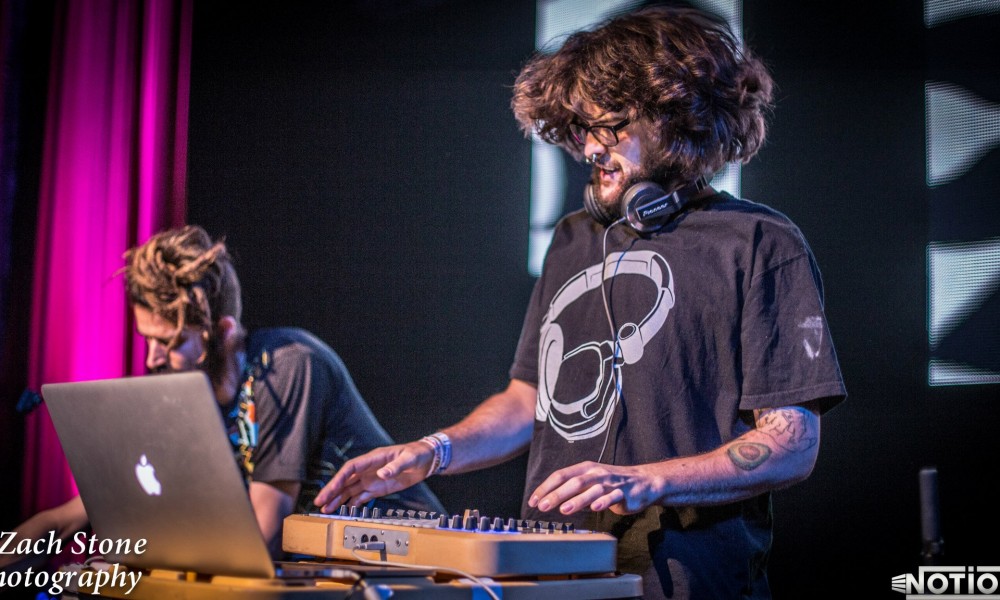 As you can tell from the gun-toting eagle pictured below, Australian glitch hop fiend Mr. Bill, who recently relocated from down under all the way to Denver, is taking North America by storm this spring. Since moving to the US, Mr. Bill has made himself right at home here, and has already created and released a ten hour Ableton tutorial series, and played shows in Chicago, Denver, and Calgary, among others. His momentum will continue with shows in San Francisco and Austin this weekend, not to mention one in Knoxville, Tennessee, and a festival slot at Infrasound in Wisconsin at the end of May.
Last night, I had the chance to check out his show at Output in Brooklyn, which is one of my favorite New York City venues, and he threw down one of the coolest sets I've seen so far in 2015. Mr. Bill moved seamlessly between drum and bass, glitch hop, and future sounds, keeping the dancefloor full and grooving into the early morning despite the fact that it was a weeknight. It takes a rare breed of producer to be able to create music that has enough depth and layering to lend itself to casual listening while also being heavy and exciting enough to work in a live setting, and Mr. Bill is one of the few.
Check out Mr. Bill's most recent album Settling For Mediocrity below for a taste, and be sure to catch his show if he's coming to your city.
"Follow" Mr. Bill: | Facebook | Twitter | Soundcloud |
Comments
comments