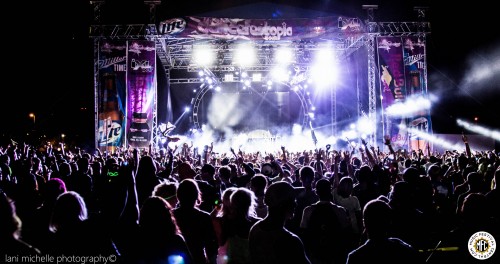 After the success of last year, which featured artists like Flux Pavilion, Carnage, and Excision, the people behind Kansas City's Dancefestopia, taking place September 11th through 13th at Berkley Riverfront Park, have really outdone themselves for 2015.
Featuring headliners Bassnectar, Datsik, and a live set from Porter Robinson, as well as Audien, Brillz, Keys N Krates, Zomboy, Gladiator, Manic Focus, Snails, Kayliox, our good friends Apashe and Black Tiger Sex Machine, and many more, 2015 will certainly be a year to remember for the Midwestern festival.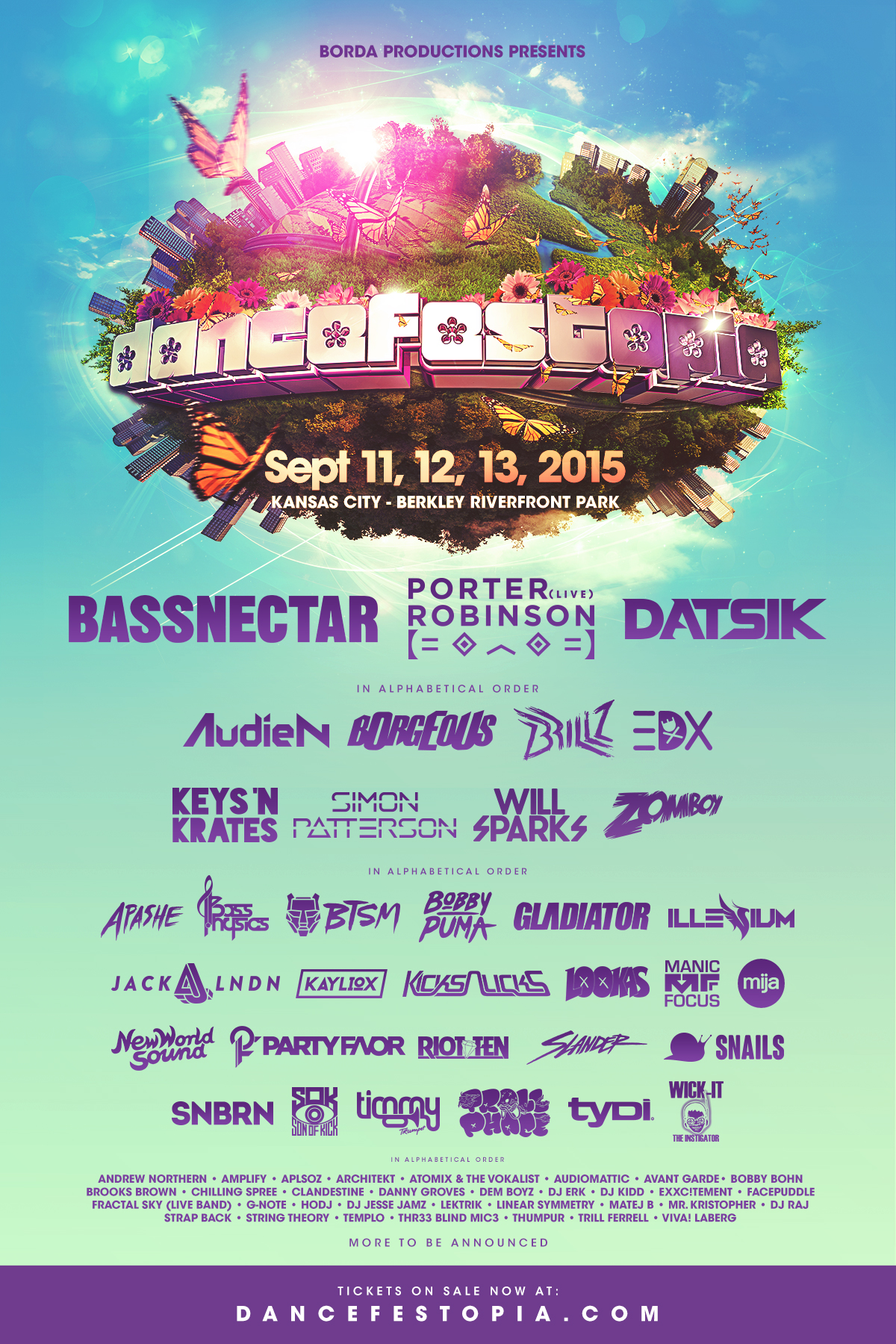 If you like bass music you really couldn't ask for more, as this lineup covers the whole spectrum from electrohouse to dubstep to trap to funk and beyond. See a full list of the lineup below, and order tickets here while they last.
"Follow" Dancefestopia: | Facebook | Twitter |
[Photo Cred: Lani Michelle]
Bassnectar
Porter Robinson (Live)
Datsik
Audien
Borgeous
Brillz
EDX
Keys N Krates
Simon Patterson
Will Sparks
Zomboy
Apashe
Bass Physics
Black Tiger Sex Machine
Bobby Puma
Gladiator
Illesium
Jack LNDN
Kayliox
Kicks N Licks
Lookas
Manic Focus
Mija
New World Sound
Party Favor
Riot Ten
Slander
Snails
SNBRN
Son Of Kick
Timmy Trumpet
Troll Phace
tyDi
Wick-It The Instigator
Andrew Northern
Amplify
Aplsoz
Architekt
Atomix & The Vokalist
Audiomatic
Avant Garde
Bobby Bohn
Brooks Brown
Chilling Spree
Clandestine
Danny Groves
Dem Boyz
DJ Erk
DJ Kidd
Exxcitement
Facepuddle
Fractal Sky (Live Band)
G-Note
HODJ
DJ Jesse Jamz
Lektrik
Linear Symmetry
Matej B
Mr. Kristopher
DJ Raj
Strap Back
String Theory
Templo
Thr33 Blind Mic3
Thumpur
Trill Ferrell
Viva! Laberg
Comments
comments