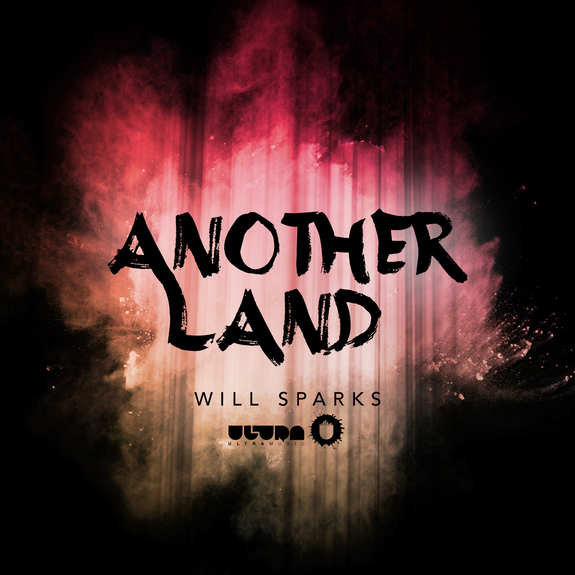 Finally, the moment we've all been waiting for! Will Sparks' brand new EP 'Another Land' has finally landed this month!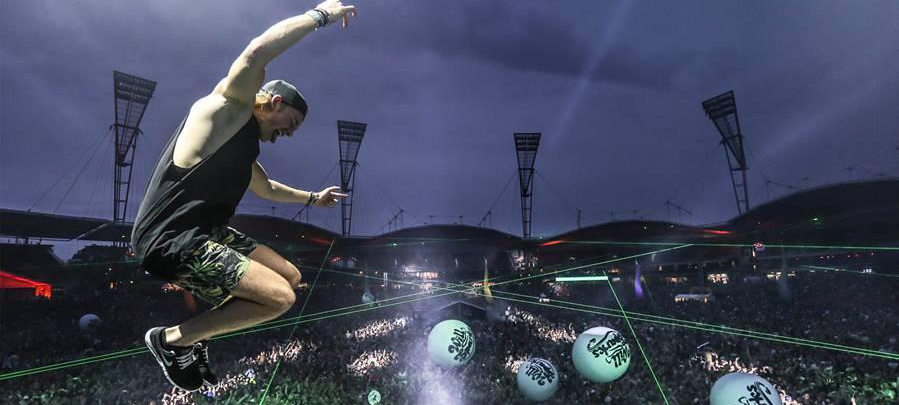 Sparks, Australia's number 1 DJ, has recently been taking the United States by storm. The highly anticipated EP, released with Ultra Records, features 8 new tracks that will definitely make Sparks your brand new favorite if he isn't one of them already.
First up is 'Bourne'. This bouncy song has an old school electronic vibe, with Spark's own twist of course. Bourne acts as the perfect intro song to the EP, prepping you for what's next – Another Land.

The bounce continues in 'Another Land' while vocals sung by Mr. Sparks himself are brought in. As the wavy melody starts to pick up and Sparks begins to caress the audience with his lyrics, "I don't think you understand that this is how we want to dance." you'll definitely want to embrace his message and dance like no ones watching. Another Land, similar to the album art cover, is mystical yet fun and seems like the perfect dreamland Will Sparks intends to "take you by the hand" and run away to.

Sparks then immediately brings it down a notch with 'Kerfu'. Almost as if it's Sparks' next stop on his tour of Another Land, Kerfu will leave you feeling relaxed yet enchanted. With a steady bass line and mesmerizing melody, Kerfu is skillfully placed as the third song on the EP. Kerfu is the perfect track to slow things down after losing your breath with Another Land yet still captivating enough to be completely enveloped by the hypnotizing beat that reminds us of the older days of progressive house.

Slowly but surely, Sparks starts to bring the energy back up with his next track 'Brain Washer' featuring upcoming 16 year old Danny David. While still embracing a chill vibe, Sparks introduces vibrant beats with a slight psychedelic touch but yet keeping that signature Melbourne style we all love him for. We also appreciate the fact that he decided to collaborate with fresh new young talent on this track to help give Danny David exposure.

Next up on the list for this EP (yes this EP includes more than 4 tracks) is 'Myriad' featuring Samual James who is also another artist from Australia for an explosive track. The intro feels very cinematic, at times reminding us of some of Deadmau5's tunes to then transition into the real party for the fans. This is something we'd expect many to play in their sets from clubs to festival size crowds that will pop off every single time.

Coming fifth in this release by Mr.Sparks is another vocal track but this time featuring vocals from Angel Taylor in 'Next To You'. Her name may sound familiar as she has also collaborated with Arty, Paris Blohm, Mako, and more. We really dig the melody and chord progression choices in this as they flow well with the vocals and makes one want to bounce side to side throughout most of the track as Will continues to prove why he is an artist one should look out for in the new year.

Moving onto the sixth track, we have 'Here We Go', which another track featuring only Will to showcase his talents to the full extent to the world. This time the track features what feels like a Jazz styled melody that once again features that signature style from Will that gets us every time including some wobbles and vocal chops assisting the catchy pitchy synths in the track. No need to say any more for this track as it keeps for itself.

This is it, the final closing track for the 'Another Land' EP which couldn't have been a better track selection than 'Psycho'. This track caught us by shock when we first were sent the promo copy of the EP as we weren't expecting anything like it. The track which is VERY ravery, seems to be highly influenced by the currently Psytrance movement that is continuing to grow mixed in with the bounce which surprisingly resulted in a really good combination that had us blown away and asking where the strobe lights were.

Will Sparks' 'Another Land' EP is out now Ultra Music and can be purchased on iTunes HERE and on Beatport HERE
Review written by Mars Sartori & Jason Flores
Comments
comments