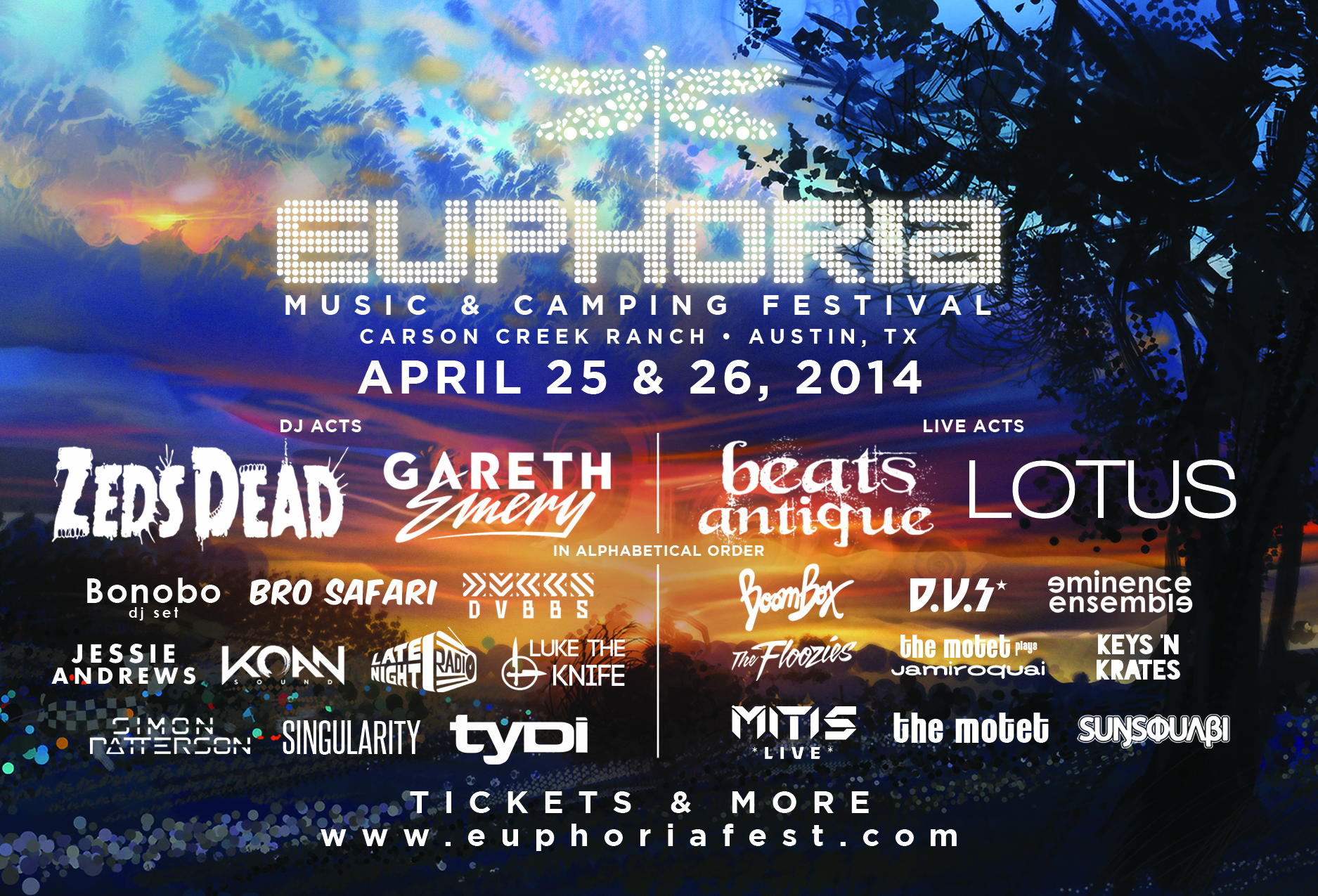 Phase one line up of Austin's most impressive electronic music festival has just been released! Euphoria Music + Camping Festival is taking place April 25th and 26th just minutes away from downtown on the historical 40 acre Carson Creek Ranch. With an already jaw-dropping setting paired with just the first announcement of talent, this festival is guaranteed to set a new standard for Texas electronic music festivals.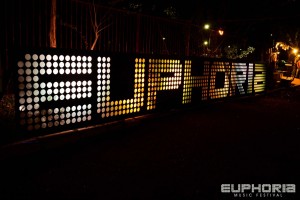 Phase one has acts sprawling from one side of the electronic music spectrum to another. For example, you will be able to catch DJ sets AND live acts. The live act electronic music scene has been largely under represented in recent electronic music festivals. I'm very excited to see inventive and inspiring acts like Beats Antique and Lotus (and the entire live act list is above and beyond, and this is only the first phase). You will also see an amazing diverse collection of musical genres represented in EMCF's line up.
The DJ acts include Zeds Dead, Gareth Emery, Bro Safari, D.V.B.B.S. and Singularity and the live acts include Lotus, Keys N Krates, D.V.S. and Mitis.
Not familiar with the line up? Check out the line-up page and scroll down for a helpful collection of music from various artists' from the EMCF line up.
The location couldn't be more convenient. I'm very happy they decided to move from last year's location. It's very close to downtown Austin but still provides an amazing atmosphere for camping and enjoying music. Carson Creek Ranch is split by the Colorado River and has breathtaking beautiful landscape.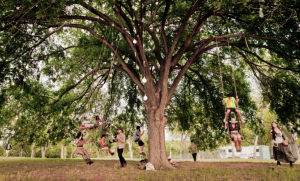 The experience is what makes or breaks a festival. Euphoria is going to have various workshops and activities available to festival goers. Make sure to keep checking their website for updates under the "Experience" tab.
Tickets start from $89 and have tiers including GA and VIP with various options . For more information on tickets, visit their ticket page. Make sure to scoop them up quickly because the first price rise is February 1st!
Feeling lucky? EMCF has contests open!! The various contests that will be available are DJ contest [enter here], Art contest [enter here], Producer contest [enter here] and Best Promoter contest [enter here]. The only one not currently up yet is the Art contest and that will be up later in the spring!
This is going to be a Texas sized and Austin weird electronic music festival that you DO NOT want to miss!
Comments
comments