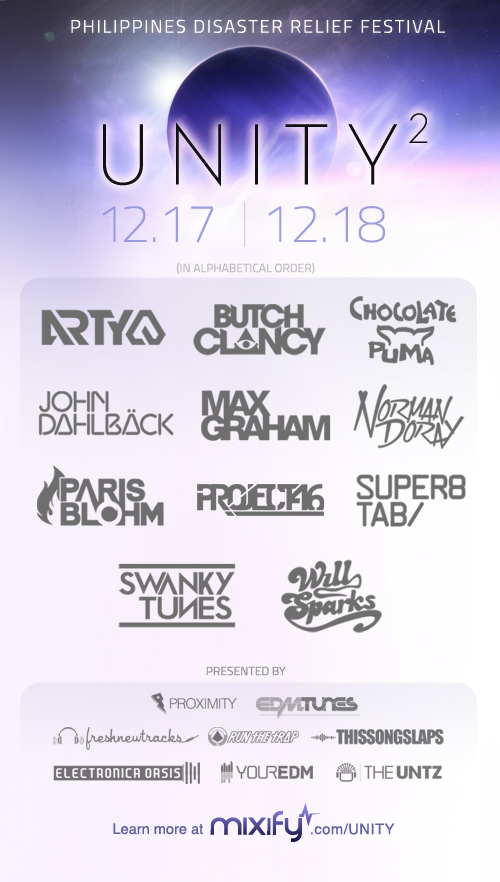 Unity 2 is the 2nd annual digital festival on Mixify.com – bringing together the artists, blogs, brands, and fans from around the world to unite over a mutual love of electronic music. Tune-in December 17th and 18th this week.
In addition to the music – we're coming together for a worthy cause. With your help, we're working to raise money for Philippines disaster relief efforts through UNICEF.
The full lineup of the event is out now, and we're super pumped to share this lineup with you all!
Arty
Butch Clancy
Chocolate Puma
John Dahlback
Max Graham
Norman Doray
Project 46
Super 8 & Tab
Paris Blohm
Swanky Tunes
Will Sparks
As a part of #UNITY2, we're working to raise donations for UNICEF to help those in need in the Philippines after the recent tragic typhoon. With over 9.5 million affected and 600,000 displaced, UNICEF assists in providing food, shelter, and medical attention to those in need.
In the spirit of Unity, Mixify invites all members of the dance music community to come together to enjoy music while helping those in need.
Comments
comments