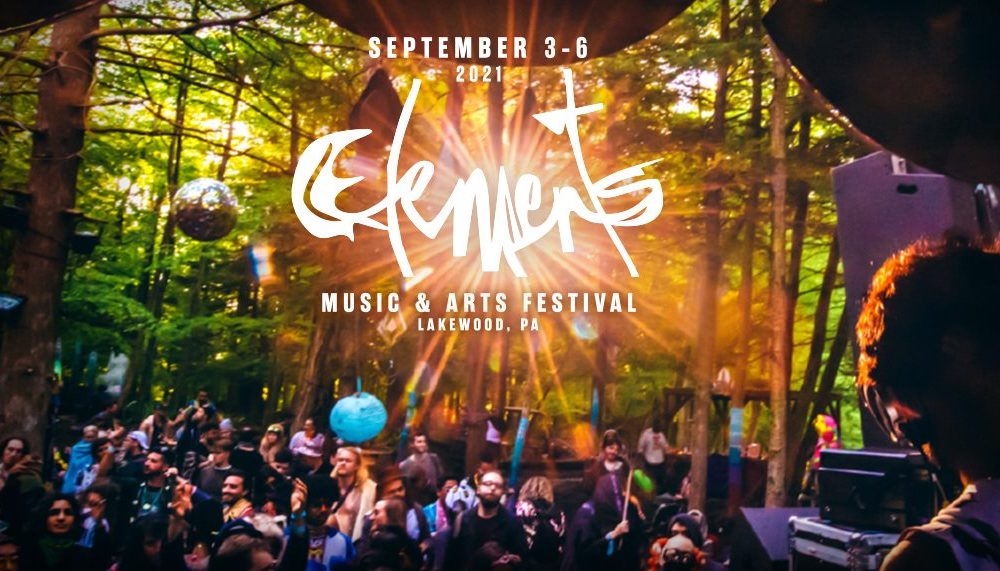 If you were eagerly awaiting some sort of festival news like the whole entire rest of the population, it's your lucky day! Clear your calendar Labor Day weekend and keep your fingers crossed for what is set to be one of the first major music events of the year. Just the other day Elements Lakewood revealed their 2021 lineup along with a necessary list of protocols and precautions that will be in place. They always deliver on more levels than one and this was no exception.
Of course, times are tough and the country is seemingly split in half on an extremely controversial issue. However, after reading the announcement that clearly lists how everything will go down I feel confident Elements will pioneer a different wave. Realistically, it would be lovely if we could all gather at Lakewood and not have to worry at all but such is life. The only thing we can do at this point is wait and wear our pajamas inside out.
On to the lineup! This bill is just right proper stacked from top to bottom, filled with all of your favorite artists from whatever sub-genre tickles your fancy. It resembles the roster of what was supposed to be in 2020 and I couldn't be happier, the only thing missing is Emancipator with Android Jones and Jade Cicada. Which is a bummer but we've got our fingers crossed for phase two. In the drop they mentioned that the next go round will include one of their most requested headliners of all time. Who do you guys think that could be? Seeing as it's already 10/10 whoever it is will certainly be the icing one the cake.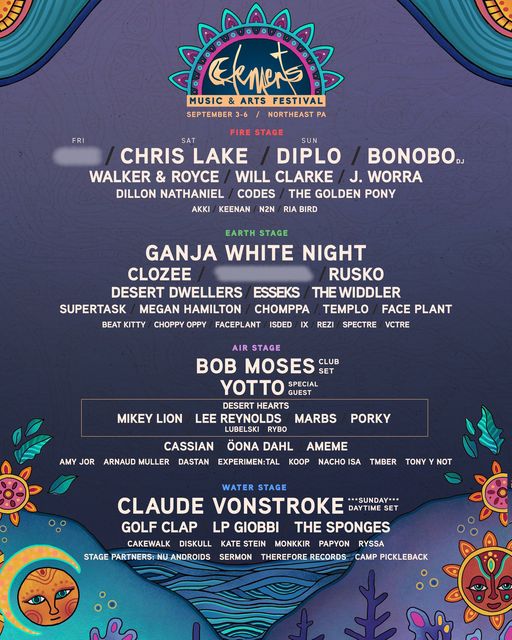 From the Fire stage to the Water stage and everywhere in between (aka the Earth stage) they've got something for everyone. Me personally you'll find me chilling at the Earth stage at all hours all weekend. Big names like Supertask, The Widdler and Desert Dwellers will be rinsing throughout the weekend beside guys on the come up like Choppy Oppy and VCTRE. If that's not so much your taste slide on over to the Fire stage and catch house legends Chris Lake and Diplo (ha). You also won't want to miss the man, Claude Von Stroke, throwing down a daytime set on Sunday at the Water stage. Other must see sets include acts like Walker & Royce, Bonobo, Ganja White Night & Clozee.
There's really so much to see and do at such a cool place, I promise you this is one you don't want to miss. Keep your eyes peeled for that phase two and activities list; until then, everyone stay safe and stay cool!
Elements Music & Arts Festival Facebook/Twitter/Website/Instagram
Comments
comments