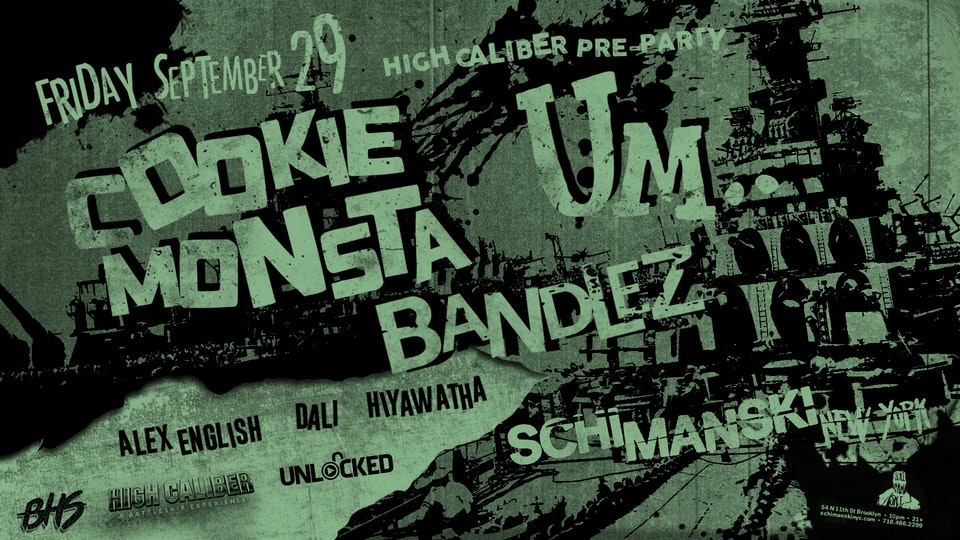 Yes, tonight Schimanski will be rattling with bass courtesy of Gentlemen's Club and Bommer, but did you really think one pre-party was enough to prepare for the chaos that is going to ensue on the High Caliber Battleship Saturday night?
Tomorrow night, the High Caliber pre-party continues in Brooklyn with Cookie Monsta, Um… and Bandlez hitting the decks to warm things up on the eve of one of the biggest nights in bass the east coast has ever seen.
Limited tickets to this barrage of bass are still available so be sure to grab your tickets before it's too late.
Schimanski ft. Cookie Monsta, Um…, Bandlez | Tickets |
Comments
comments