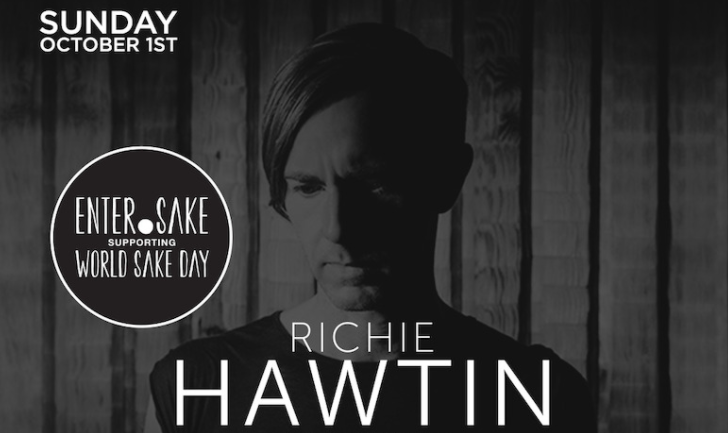 Richie Hawtin is a legend in the electronic music space known world wide for his house and techno sounds. However, aside from his love for music, Hawtin equally has a huge passion for Sake. In honor of International Sake Day on October 1st, 2017 aka the second day of CRSSD Fest, Richie Hawtin's ENTER.Sake brand and CRSSD have teamed up to bring a premium Sake Bar to the 2017 event in partnership with Bang Bang Sushi Restaurant located in downtown San Diego.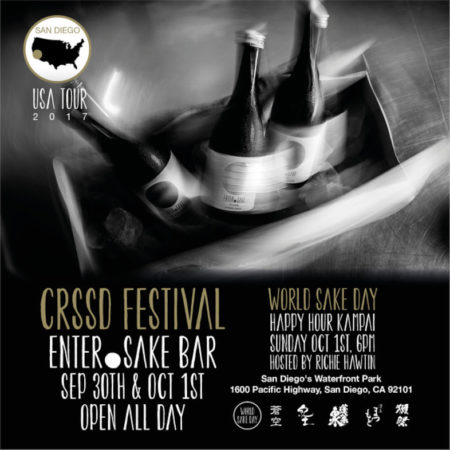 Festival attendees will have the opportunity to indulge in three of ENTER.'s sake varieties, food and Sake pairings, and delicious Sake cocktails. Available Sakes include ENTER's signature ENTER.SAKE Black – Honjozo, the small batch brewed ENTER.SAKE Sookuu – Junmai, as well as the fragrant and aromatic ENTER.SAKE Silver – Junmai Ginjo. However, the sake loving fun doesn't end there. In addition, Richie Hawtin will also be hosting a fan facing Sake Pouring hour to talk all things sake with fans.
And for Richie Hawtin fans that want to keep the party going after the festival ends Sunday evening, have no fear! Richie Hawtin and ENTER.Sake will continue the party over at Bang Bang for the rest of the night in honor of Intentional Sake Day. Joining Hawtin on stage will be HITO and Lee K to wrap up CRSSD weekend with a, dare I say…bang. Purchase tickets to the after dark party HERE.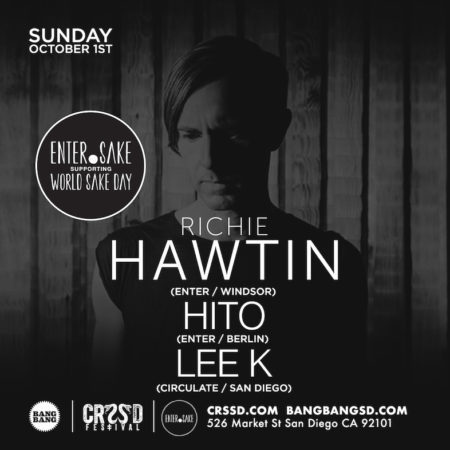 Follow CRSSD Fest
Website | CRSSD Tickets | After Dark Tickets | Facebook | Twitter
Comments
comments