We covered most of the information regarding the festival in this post. Today we want to share the schedule from Thursday through Sunday. If you are planning on camping you will see there is a host of activities leading up to the music sets. Make sure to take advantage of those exhibits. Another thing to notice when looking at this schedule is how late the festival starts. 5pm is the first slot, so make sure you rest up and don't get moving too early for you commuters. The part you have been waiting for, our 5 must see acts.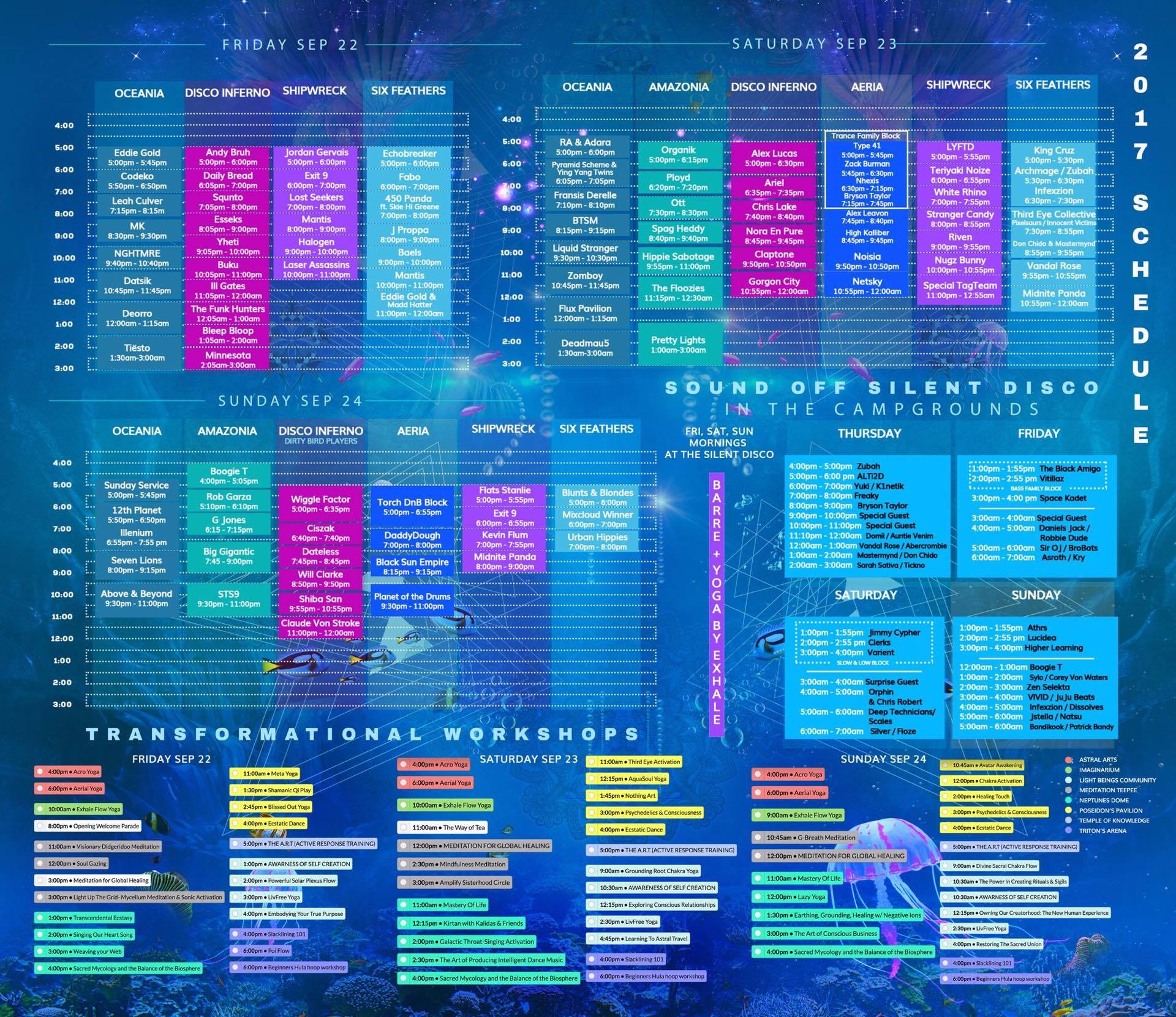 First up we have the lovely and talented Nora En Pure. This female DJ and produce from Switzerland continues to release those melodic house numbers that you never want to turn off. Check out this BBC Essential Mix she did back in April below. Nora plays the Disco Inferno Stage on Saturday from 845pm to 945pm. See you there!
Next up we have none other than Atlanta's very own duo Halogen. Comprised of Alex Dunsker and Josh Taylor, this duo has established themselves as the leading electronic acts in the area. With a residency at Opera Nightclub and several stints around the city, they are a must on your list of acts to see on Friday. Expect to hear a lot of unreleased records from these guys. While you wait for their set in 4 days, check out their latest singles below. Their set time is from 9pm-10pm on the Shipwreck Stage on Friday.
Hippie Sabotage brings the bass and a whole lot more. These guys are just a ball of fury and rage. I caught this duo for the first time live at Hangout Festival in Gulf Shores, Alabama two years ago and man do they not disappoint. They will be playing as soon as Nora gets off on the Amazonia Stage from 955pm to 11pm. Check out their official remix of Tove Lo's "Habits (Stay High)" that made them famous. Clocking in at over 548 million plays…
Where do I start with electronic music duo Gorgon City. These two North London bred producers are flames and they only release heaters. One of the most streamed groups on my Spotify profile because they know how to make great records and the vocalists they choose lay next toplines. I was fortunate enough to witness them live at Terminal 5 in NYC where they brought out pretty much every single vocalist from their 2014 LP "SIRENS." They are tearing up the Disco Inferno Stage on Saturday from 1055pm to 12am.
Last but not least, the Los Angeles DJ and producer who threw down the best set I have seen in Atlanta since moving here last November is none other than NGHTMRE. Humble is the first word that comes to mind when I think of NGHTMRE as a person. When I think of his live sets, the word that comes to mind is rebuild. After he comes to your town he will leave nothing left upright and the crowd will be soaked with bass to the face. This is not a set you are going to want to miss and you expect him at the OCEANIA Stage on Friday from 940pm to 1040pm. Check out his EDC Vegas set from earlier this year below.
Imagine Music Festival 2017 | Tickets
Comments
comments