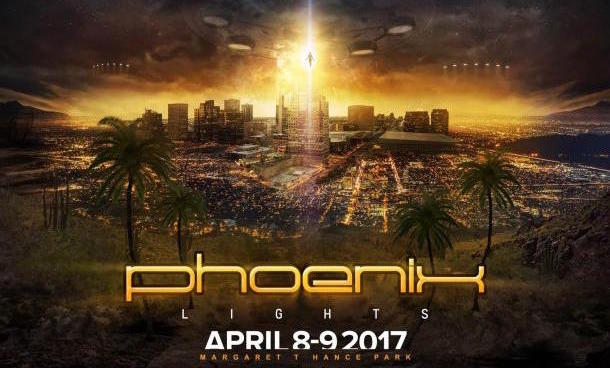 Phoenix Lights, originally set to be in Margaret T. Hance Park, will be relocating to Rawhide Town & Event Center – a venue where Relentless Beats has produced several notable events, including: BOO!, Global Dance Festival, and Decadence amongst others.
"A lot of time, effort and resources went into the planning of the festival, with the City of Phoenix doing everything in its power to make this work with two major events in the park on back to back weekends. Due to circumstances beyond our control the timetable to execute a safe event was not there. We want to assure all our fans that we will still have an amazing event and we are excited to welcome them to Rawhide. We look forward to working with the City of Phoenix to bring Phoenix Lights back to downtown next year and thank them for their support."
– Relentless Beats founder Thomas Turner
In an effort to create the best possible scenario for those who will be attending Phoenix Lights, but have reserved hotels in Downtown Phoenix, Relentless Beats has arranged for regular shuttles to take fans to Rawhide. The pick up location has been set for the corner of 1st Street and Moreland Street. Additionally, those fans local to the area or preferring to drive to the venue will not be required to pay for parking. Additional details will be released, as they become available. Stay connected with Phoenix Lights & Relentless Beats via links down below to keep up to date with all information.
Tickets are still available via the Phoenix Lights website down below. Get them before it's too late!
Follow Phoenix Lights:
Website | Twitter | Facebook | FB Event Page
Comments
comments