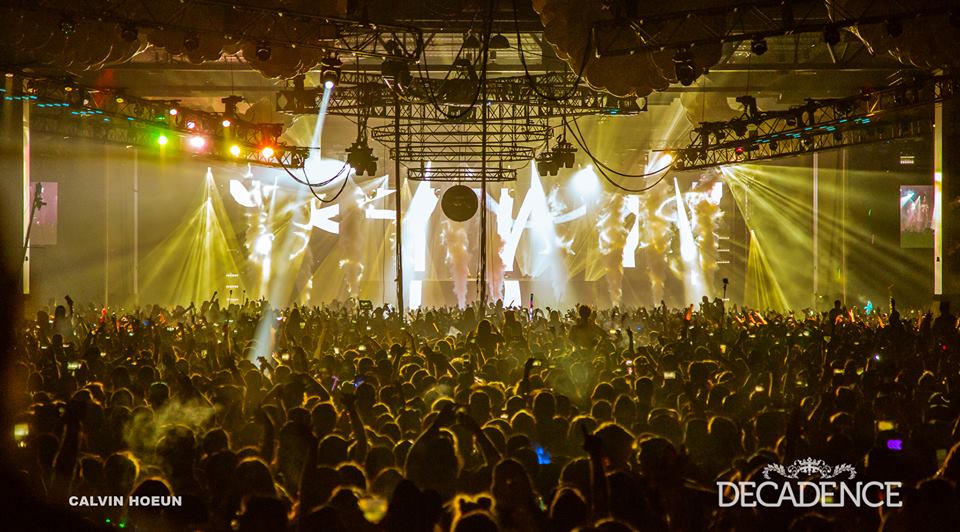 Out of the countless dope things to do on NYE this past 2016, one was clear cut above the rest. The place where I've celebrated the past two new years and probably where I'll spend the next. Decadence NYE has been one of the most hyped (for good reason) end of the year festivals for awhile now. They continue to bring dope acts that draw numbers and then when it's time to deliver, they crush it.
The production behind turning the Colorado Convention Center in the City of Dreams is some next level stuff. It's mesmerizing how they manage to turn this ginormous building into such a captivating space. From the hanging decorations down to the overall stage production, everything was spot on. The setup was super accommodating too, there was countless spots to chill and a few water fill up stations conveniently located.
Some of my favorite sets from the weekend includ The Chainsmokers because who isn't over "Closer" by now, of course RL Grime vs. Baauer put on a spectacle and then the countdown was super chill with Flume. Those fall in no particular order but there is one guy who put on show that resonated higher than most. The homie Snails showed out for two straight hours and was killing it the whole time. He even went for like thirty minutes mixing up throwbacks by artists like TLC with his unique sound. If I'm telling the truth; I personally had the most fun at the silent disco where they had three DJs spinning at all times. That just goes to show they didn't slack on anything, not even the forever always overlooked silent disco.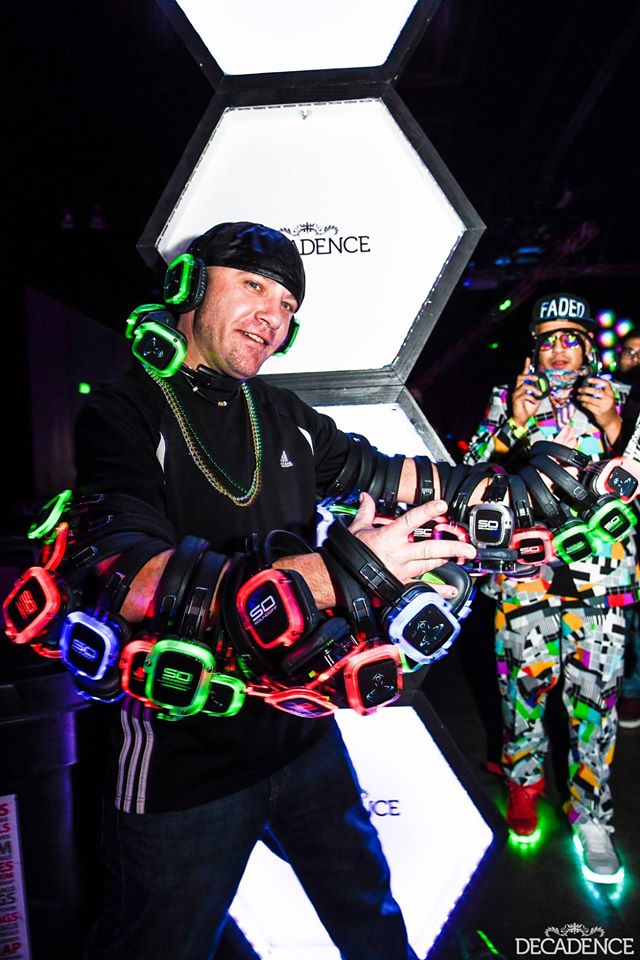 The only complaints heard were probably coming from over near the beer lines. That's the only thing that could have possibly been done differently to improve the experience. But when have you been to a festy that had a short beer line at all times? Some things are just inevitable. Having to scan wristbands walking from stage to stage did get old after awhile but the staff was friendly so I can't even complain.
On NYE some enjoy watching "the ball" drop with friends, some would rather surround themselves with strangers and loud music. I personally enjoy the latter, that's why I find myself coming back to Decadence NYE year after year. I wouldn't keep cross country trekking if this fest wasn't something special, stay tuned for that after movie and peep!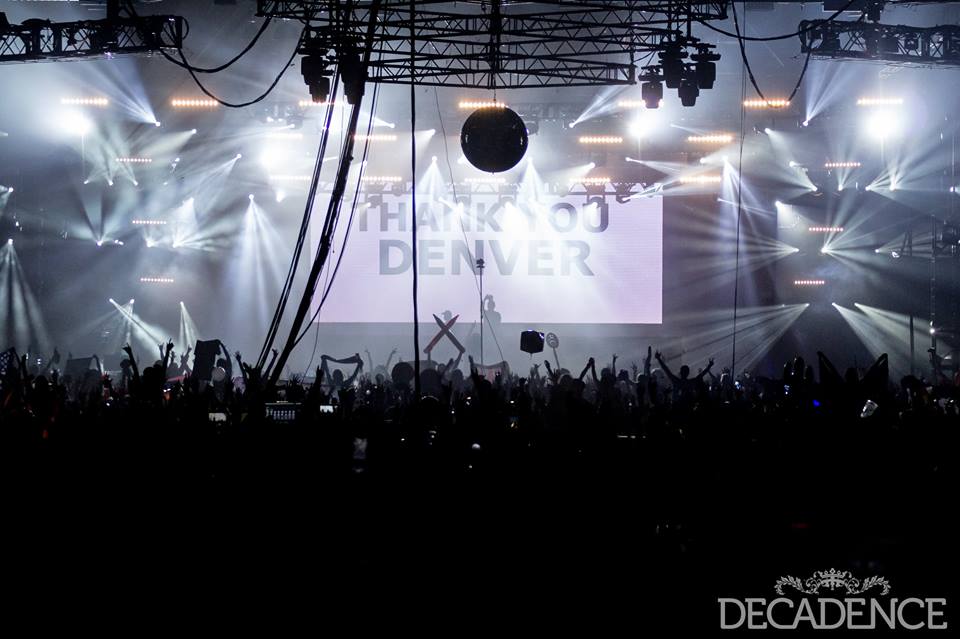 Decadence NYE Facebook/Twitter/Website
Comments
comments